Tim Blight
Recipes for Ramadan: Masala Chai and Sahlep
Masala Chai
Serves 2, 15 minutes
Masala Chai, sometimes rendered as Chai Latte or Chai Tea Latte in English, is a spicy and warming concoction from India. It's a perfect way to wind down after an afternoon out in the cold weather.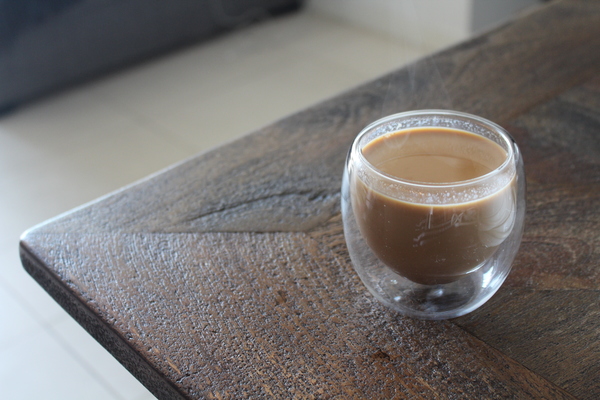 Ingredients
2.5 mugs milk
2 tsp black tea leaves
1 cinnamon quill
2 cm piece of ginger, crushed
3 cloves
3 cardamom pods, pierced
Method
Add milk to a saucepan and begin to heat gently.
As it begins to simmer, add all the other ingredients
Bring to a gentle boil for 4 minutes
Strain into cups
______________________________________________________________
Sahlep
Serves 1, 15 minutes
This thick brew is a popular winter warmer from Syria, Lebanon, Turkey and Jordan. I loved walking the wintery streets of Damascus while I was there with a cup of this in hand – it's a thick, heavy drink too, so it's warm, filling and hearty.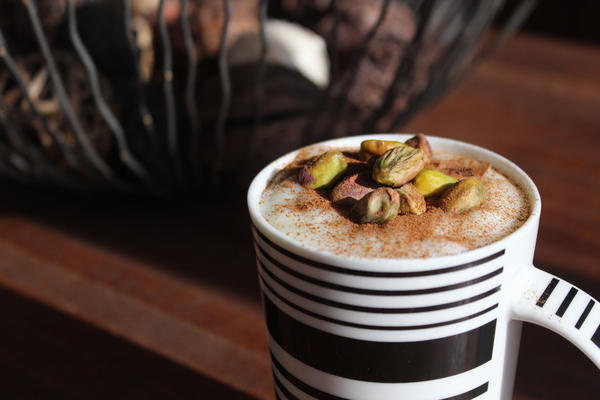 Ingredients
2 tablespoons rice flour
500ml whole milk
4 tsp sugar
1 tbsp honey
Ground cinnamon and pistachios for garnish
Method
In a saucepan combine rice flour and milk until the rice flour has absorbed
Heat over medium heat and simmer for 2 minutes, whisking constantly.
Once the mixture has started to thicken, add the sugar and honey and stir.
Pour out into mugs and garnish with cinnamon and pistachios.
Get many more recipes like this in my book Recipes for Ramadan, available through Amazon – click here!