Tim Blight
Recipes for Ramadan: Salted Lemonade and Caramel Apple Cider
Salted Lemonade
Serves 1, 5 minutes
One of the things that I love most about travelling and tasting recipes abroad is the discovery of hitherto unknown ingredients. For example, I had never heard of the existence of 'black salt' until I stayed a couple of days with my Pakistani friends in Dubai last year. "Kala namak" as it is known in Urdu, is available from Pakistani and Indian grocery stores, and introduces a savoury, spicy saltiness that is startlingly different from regular sea salt. Add a bit to some lemonade, and suddenly the drink becomes a refreshing cocktail!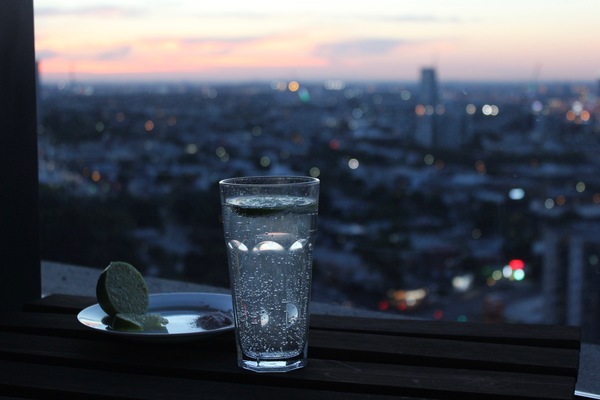 Ingredients
1/2 teaspoon black salt
400ml lemonade
1 lime
Method
Add the black salt to the base of a tall glass. Gently pour the lemonade over it, slowly  stirring it in until it dissolves.
Top with a wedge of lime.
___________________________________________________________
Caramel Apple Cider
Serves 1, 20 minutes
This is a dessert in a cup – the caramel isn't so much in the drink, but a tasty highlight on top which infuses the cream and a bit of the apple juice. It's as lip-smakingly tasty as it is unlikely – drinkable apple strudel!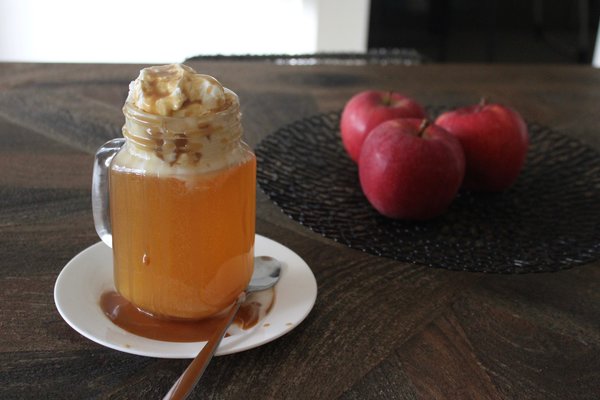 Ingredients
1 mug apple juice
1 cinnamon quill
200ml whipping cream
warm caramel sauce
Method
Pour one mug of apple juice into a saucepan, add a cinnamon quill and heat gently.
Whip cream until fluffy
Place the mug on a plate, then oour the apple juice back into the mug, leaving about 2 – 3 cm space from the top of the mug.
Top with whipped cream, then caramel sauce, and serve with a spoon.
Get many more recipes like this in my book Recipes for Ramadan, available through Amazon – click here!