Tim Blight
Melbourne's Best Gelato
Along with the Boxing Day test match, the Australian Open, hot weather and White Night, a Melbourne summer simply isn't complete without gelato. At the start of the Australian winter earlier this year I shared my suggestions for Melbourne's best coffee spots, and with temperatures on the rise it's time to see where you can find Melbourne's best gelato!
1. Brunetti; 380 Lygon Street, Carlton; other locations including City Square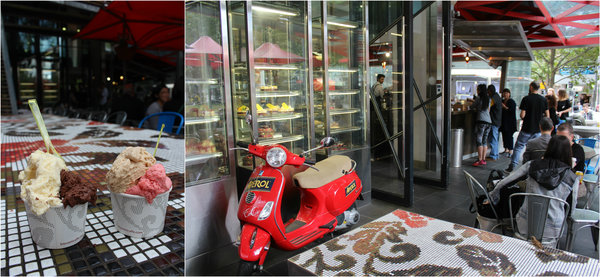 This place divides the critics, but its iconically Melbourne. The concrete tables and steels chairs aren't that comfortable, so take a seat in the square. The chocolate flavour here is pretty intense.
2. Nitro Lab; 188 Bourke Street, Melbourne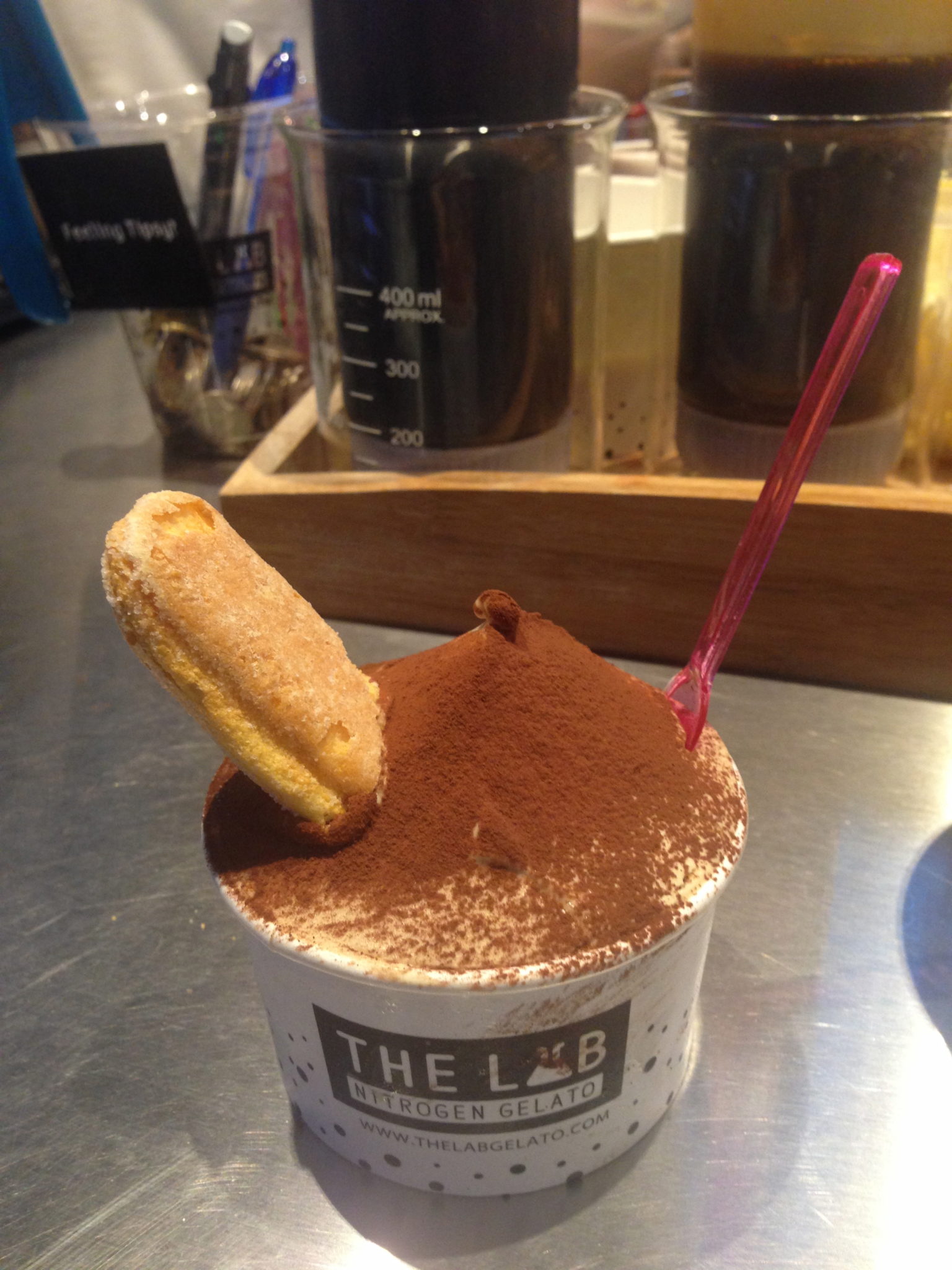 This is not gelato in the strictest sense of the word, but it's certainly fun watching the team of 'scientists' inject your black forest gelato cup with a syringe of cherry sauce. So much so that I've already reviewed Nitro Lab here.
3. Casa del Gelato; 163 Lygon Street, Carlton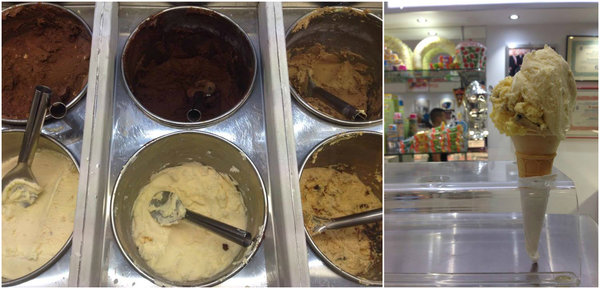 Boasting up to 60 flavours and an old world ambience, this is where it apparently all started – come here to taste the same gelato that has been served up to adoring Melburnians since 1980.
4. Jocks Ice Creams and Sorbet; 43 Victoria Avenue, Albert Park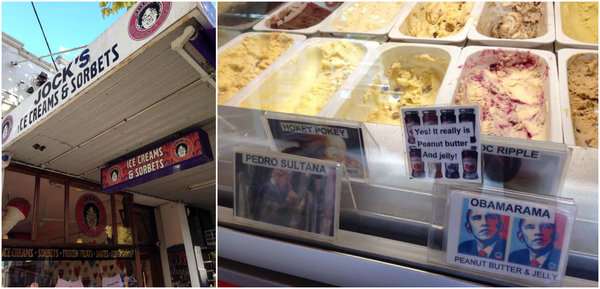 What this place lacks in glamour, it makes up for in panache. Date flavoured ice cream anyone? Violet Crumble, or Lamington specials on Australia Day? There's even an Obama-inspired ice cream; peanut butter and jelly!
5. Gelato Messina; 237 Smith Street, Fitzroy; several other locations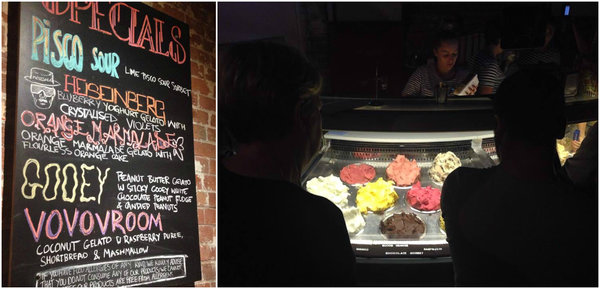 This one is a Sydney-based import but it has been adopted by Melburnians with gusto. A seemingly endless rotating menu of creative, often off-the-wall flavours – some are so good, they fall into the "food porn" category. I've also reviewed this place before, it has been voted Australia's best gelato, and the queues are testament to that fact.
6. Gelateria Primavera; 157 Spring Street, Melbourne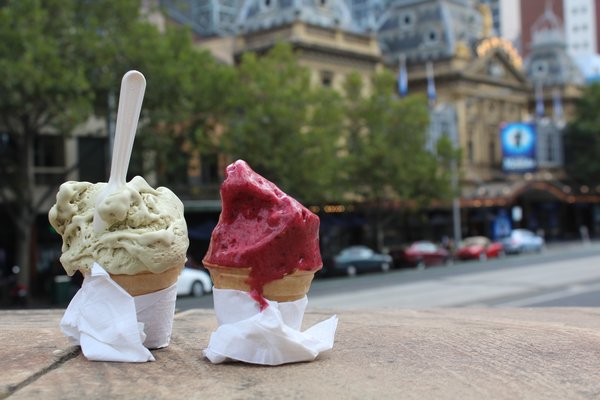 This inner city spot doesn't offer the extensive range of Gelato Messina or Casa del Gelato, but it's a worthy mention for its quality – the pistachio flavour in particular might just change your life.
7. Movenpick; QV Shopping Centre, corner of Lonsdale and Swanston Streets, Melbourne; other locations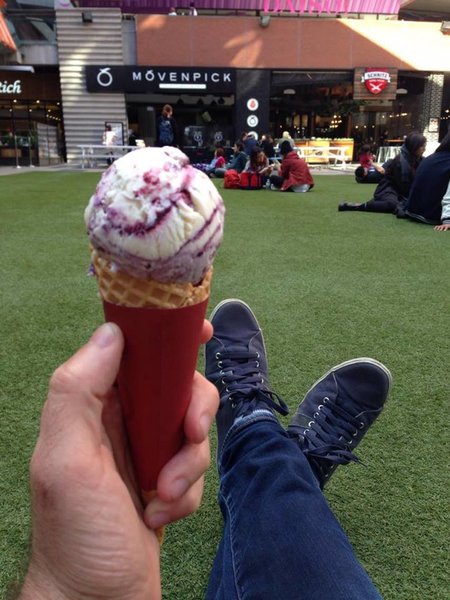 Yep, it's an international chain, but it's one of the best. The blueberry cheesecake flavour is everything you had hoped it would be, and the waffle cones are pretty good too. The only downside is the price – it's not a place to come on a budget.
8. Trampoline; Southgate Shopping Centre, Southbank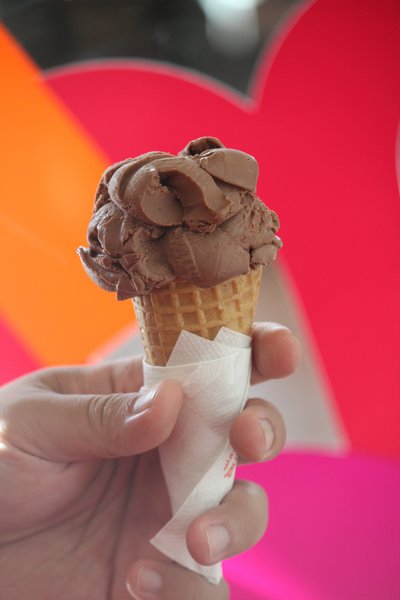 Vibrant colours, screaming kids – this really is a family joint. But don't be put off – take your cone over to the riverside and take in the city skyline with the Yarra lazing its way past. While the flavours are quality but mostly run-of-the-mill, there are a few interesting exceptions – caramel pear sorbet, anyone?
What's your favourite gelato place? Have I missed anything? Comment below!