Tim Blight
Building Sydney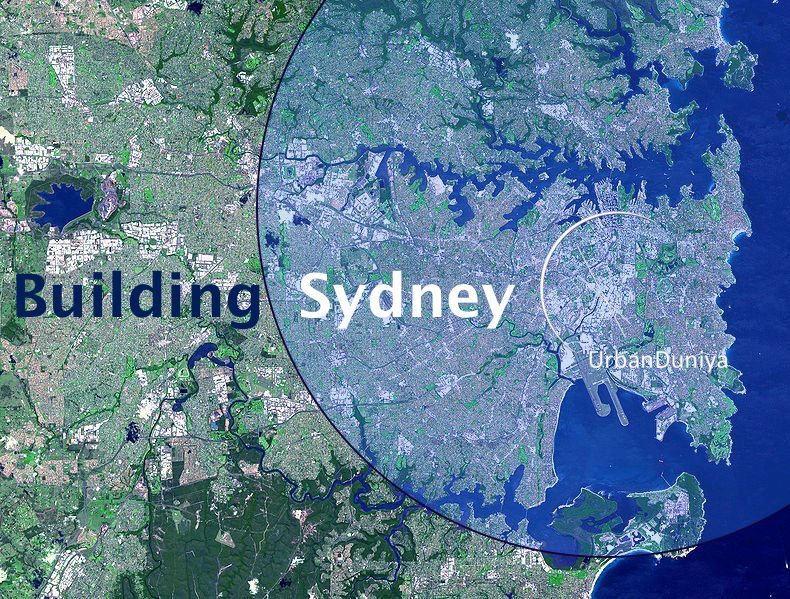 Sydney is currently undergoing a huge transformation, with George Street currently dug up to build the city's new tram line, and the South West Rail Link being slowly incorporated into the wider rail network.
Also in the pipeline are at least two major road projects, NorthConnex and WestConnex. The former has begun construction since I wrote about it 2 years ago. Crucially, it is being built along the 'purple' alignment which I pointed out will benefit only certain drivers along Pennant Hills Road, while neglecting the increasingly-congested Pacific Highway. Will the future increase in demand along the North Shore's only true arterial road necessitate another motorway development? Or will the rise in demand finally force the provision of better public transit options?
WestConnex is also under construction, covering a corridor with a different traffic profile. The motorway tunnel to complement Parramatta Road is unfortunately not to be built in line with public transport solutions, missing a huge opportunity to revitalise Sydney's inner west, and repeating the same mistakes of the already-full M5 East.
Part of the said solution for Sydney's inner west could easily be the development of the Sydney Metro. While this scheme no doubt has the best intentions, it seems odd that metro-style carriages would be utilised on long-distance suburban routes rather than inner city hops (which they're ideal for). As I highlighted in my article about the under-construction Metro, this new system could be a godsend for parts of the inner city, no so much for the outer suburbs.
Public transport is also at the heart of my concerns about the Western Sydney Airport development. The new airfield is still set to open in the mid-2020s without a train link, much less a dedicated train service useful for transferring between Badgery's Creek and Kingsford Smith airports. What has occurred, however, in a retreat to typically antipodean parochialism, is the suggestion that the new airport should close overnight – much like TV stations used to in the 80s, and replicating one of the main issues with the existing Kingsford Smith facility.
While much of this seems unchangeable now, it is important to remember than the solutions are still very much viable; in each case, public transport stands to improve the livelihood of Sydneysiders and enhance the liveability of the city. What is required at this point is politicians at federal and local, but primarily the state level, to possess the foresight and courage to break Sydney's cycle of fixing then repeating infrastructure mistakes.
What do you think Sydney really needs for the future? Comment below!