Tim Blight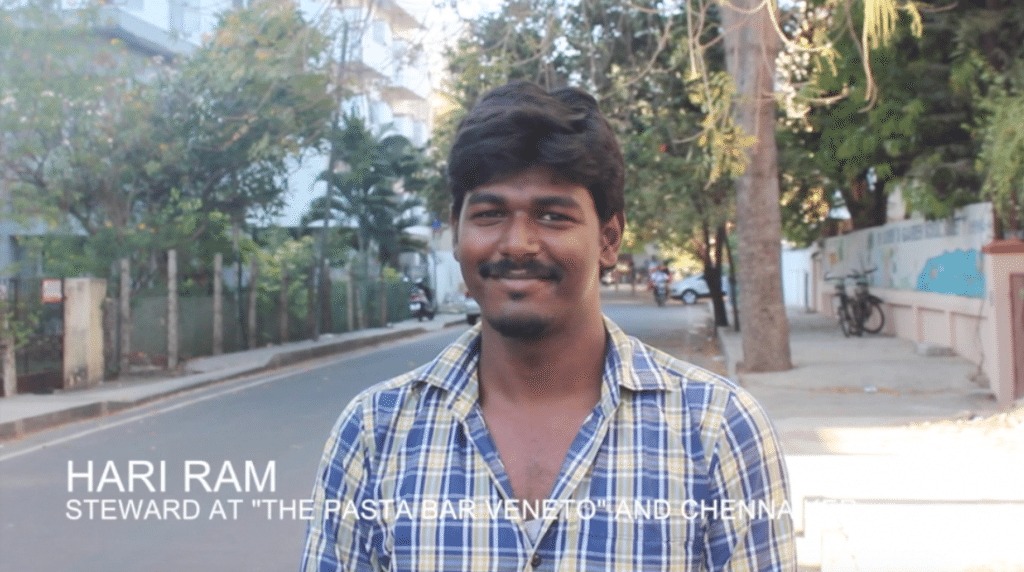 Often serendipity plays a role in writing work. I was recently back in Chennai and eating at the pizza cafe near where I used to live. Wondering who I could interview for the Chennai video, I went out on a limb and asked the steward at The Pasta Bar Veneto if he would be interested. I hit the jackpot – not only was Hari Ram willing, but he is a friendly Chennaiker brimming with civic and cultural pride, perfect for the role. His drinks and pasta are awesome too!!
To watch Hari on YouTube, click here, or for Vimeo, click here.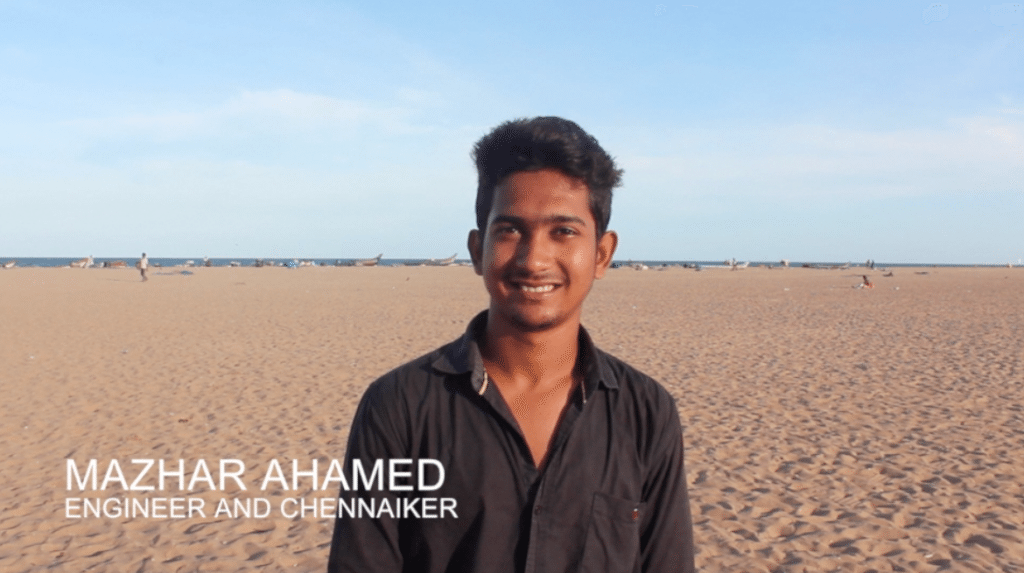 Mazhar Ahamed is the type of person who makes you want to love a place. Fun loving and easy-going, my friend since 2012 has always loved Chennai, and says there's no place like it in the world. His typically laid-back attitude to life, but serious honesty in friendships seems to be a hallmark of Chennaikers so Mazhar was the perfect choice. Additionally, we got to spend the whole day filming, catching up and hanging out – just like back in 2012!
To watch Mazhar on YouTube, click here, or for Vimeo, click here.