Tim Blight
Urumqi
Today, in the first step in my Secrets of Central Asia series, I begin with Urumqi in western China.
Urumqi (pronounced "oo-roum-chi") is an unlikely city in many ways. Initially, it seems bizarre that a city so big and regionally so important could exist in this location. The city is the capital of China's western province of Xinjiang (pronounced "shin-hang"), and is one of the most inland cities on earth – over 2,000 kilometres to the nearest coastline.
All around are rugged barren mountains and deserts – scorching in the summer (up to 50 degrees centigrade) and freezing in the winter (Urumqi's current weather is 12 below zero. In the middle of the day). Far from the "beautiful pastures" that Urumqi's name means.
And then you learn that Xinjiang is 58% Muslim, home to the Uyghur (pronounced "wee-ghur"), an ethnic minority who speak a language inflected with medieval Turkish words, and written in an Arabic-based script. The province of which Urumqi is capital is therefore not the typical "China" of popular imagination.
I arrived into Urumqi International Airport late one summer's morning, the sun's rays gleaming off the glassy terminal. The building was capped with the city's name written in three very different languages; Chinese, English and Uyghur. Already I knew this would be an interesting experience.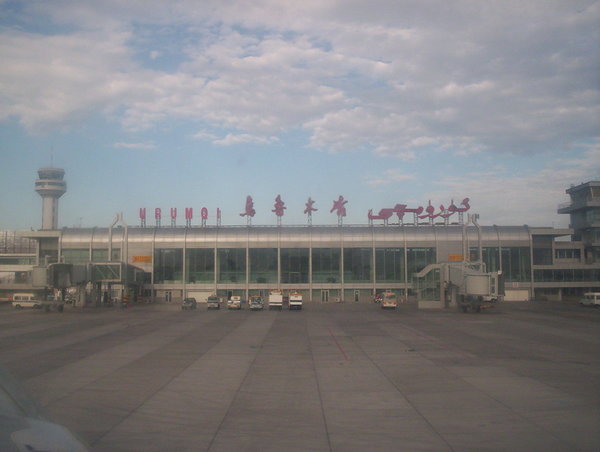 But an hour later I arrived in the city centre and I was yet to see any real evidence of Urumqi being anything other than another large Chinese city. I told myself to be patient – anyone who has travelled enough knows that the road from an airport to a city centre rarely passes a city's prime real estate.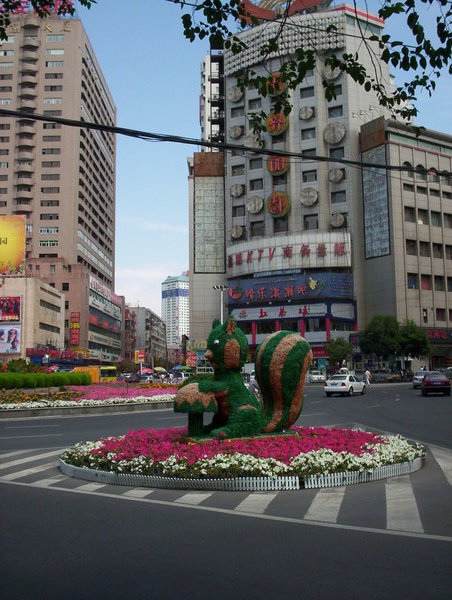 And then I got to thinking; why should it be any different? Urumqi is now very much a part of modern China, whether it wants to be or not. Its tall, neon-emblazoned buildings wouldn't look out of place anywhere else in the People's Republic. Perhaps I would have to explore at street level in order to get a hint of what I was searching for, the whiff of the Silk Route that had once passed over these plains.
Yes and no. Urumqi's streetscape looks, again, like anywhere else in China – local fast-food outlets, hurrying workers, banks and their characterless modern facades. But look closer – because the devil is in the detail. Some of the fast food outlets are serving Uyghur dishes like laghman, or kebabs to the scores of locals enjoying the long balmy summer evening in street-side gardens. Some of the hurrying businessmen are in fact traders, selling their wares from further along the silk route. And many buildings' signs are bilingual, in both Chinese and Uyghur script.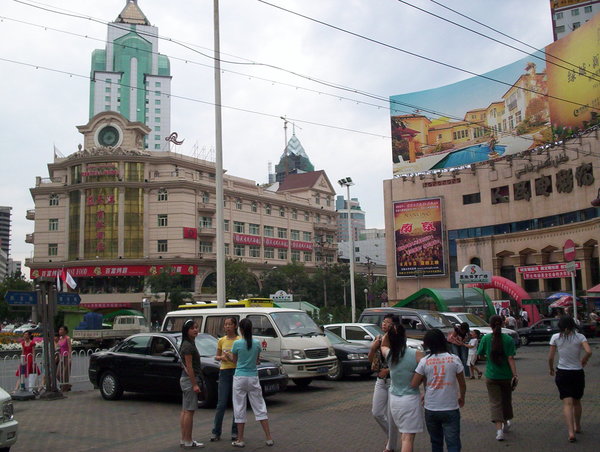 It seems that while Han Chinese is the culture de jour, traditions run deeper here than the glitzy skyline might suggest. But it does seem that the visitor has to dig for it – the Han Chinese influence is strong, and Urumqi is a modern Chinese city, a product of a Beijing-led development process that has had some serious repercussions in the recent past.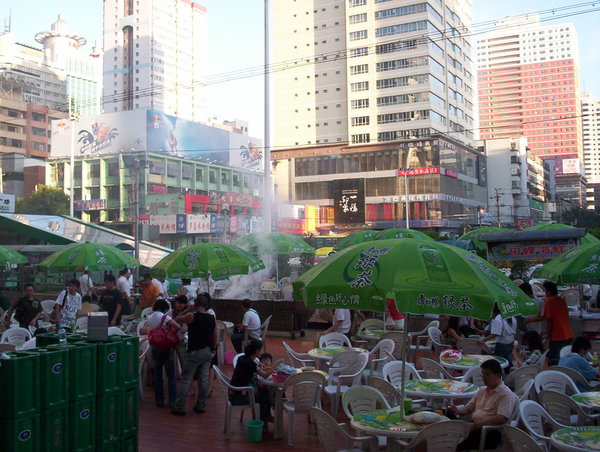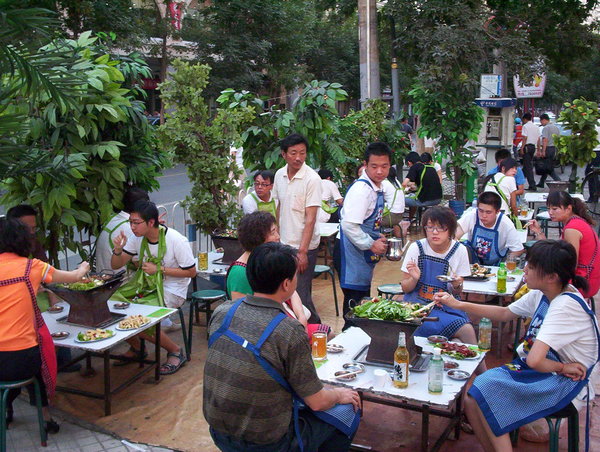 Moreover, Urumqi is filled with the weirdness that one might expect from one of China's furthest flung provincial capital. I stayed in the "Xinjiang Electricity Hotel" which doesn't appear to be on any maps, at least not in English. Why is it called that? Your guess is as good as mine – but yes, there was electricity. The carpet in the elevator was changed daily to inform guests of the day of the week, and I got a call at midnight from a local massage parlour, offering their services in-room.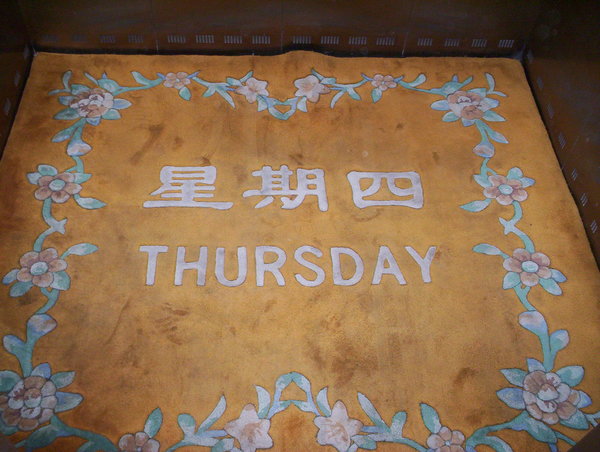 One toilet stop I made at a local cinema brought me to a long gutter and ten aged Chinese men squatting with their backs to the wall. Confronting. Meanwhile the whole city runs on an unofficial "Xinjiang time", two hours behind that of Beijing (given the vast distance which separates the cities). However all official business runs to Beijing time, as dictated by the ruling party over east. Everyone keeps track of two sets of time…. yeah.
Urumqi would turn out to be the start of my Silk Road experiences, as the scent of adventure I detected in the city's streets would invite me to discover the lands which lay further afield. Log in again next Tuesday for more Secrets of Central Asia, and subscribe at the top of the page to get email updates!
Have you ever been somewhere that turned out to be completely different from what you expected? Comment below!