Tim Blight
Rituals of time on Clifton Beach, Karachi

I like Clifton Beach in Karachi.
There, I said it.
That long expanse of filthy black sand that faces onto the Arabian Sea, Pakistan's most crowded piece of ocean-front real estate, is somewhere I'd like to be.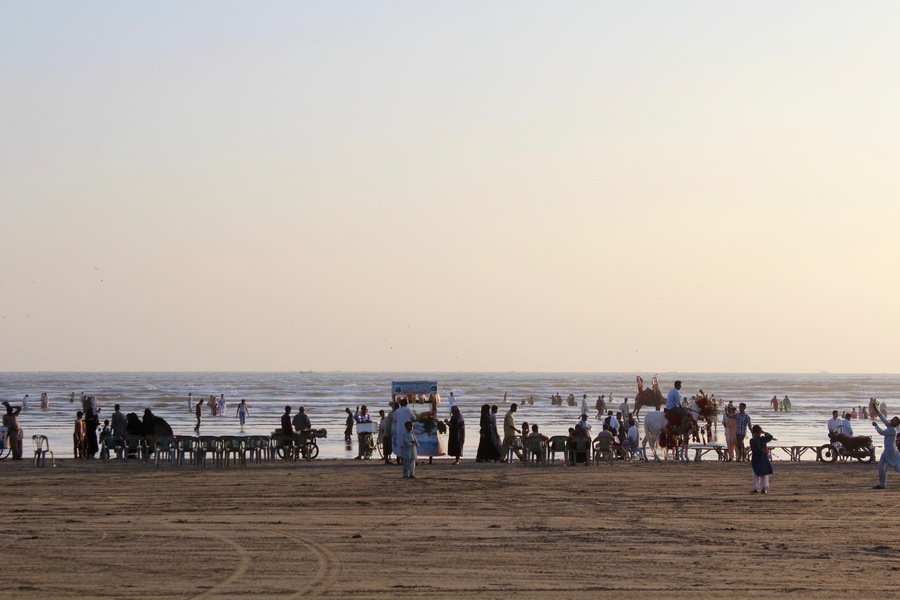 I wrote a piece on here about a year ago about how much I love the beach, in which I waxed lyrical about the beauty of sandy coastlines. But Clifton Beach isn't even sandy – more muddy, with the sand matted down from the polluted tides, passing animals and millions of humans.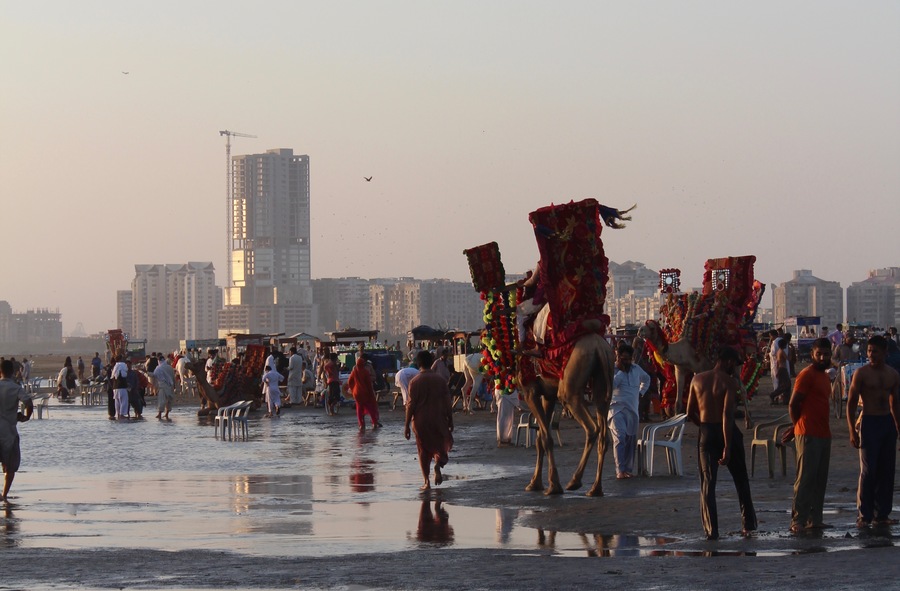 You see, Clifton Beach is not about the swimming. Clifton Beach is about the scene, the sunset, the drama. Standing with a city of 28 million people behind you, looking out to the horizon, as horses, donkeys and camels sidle around, and the crash of the ocean's small waves approaching the sand. It's a world away from the lofty mountains of the north, the baking deserts of the centre, or the urbane sensibility of inner Lahore. In fact, it's almost a world away from the rest of Pakistan.
Karachi as a whole reminds me a little of India, and walking along Clifton Beach in Karachi isn't that different to walking along Chowpatty Beach in Mumbai.
Here, much like Marina Beach in Chennai, it's all about unwinding after work, letting the cool ocean breeze tug at your hair, and going somewhere that is simultaneously busy and lonely. You can be anyone here… you can walk alone, you can stop for snacks, you can quietly do your photography, you can strike up a conversation with a stranger, you can ride your motorbike, you can hang out with friends.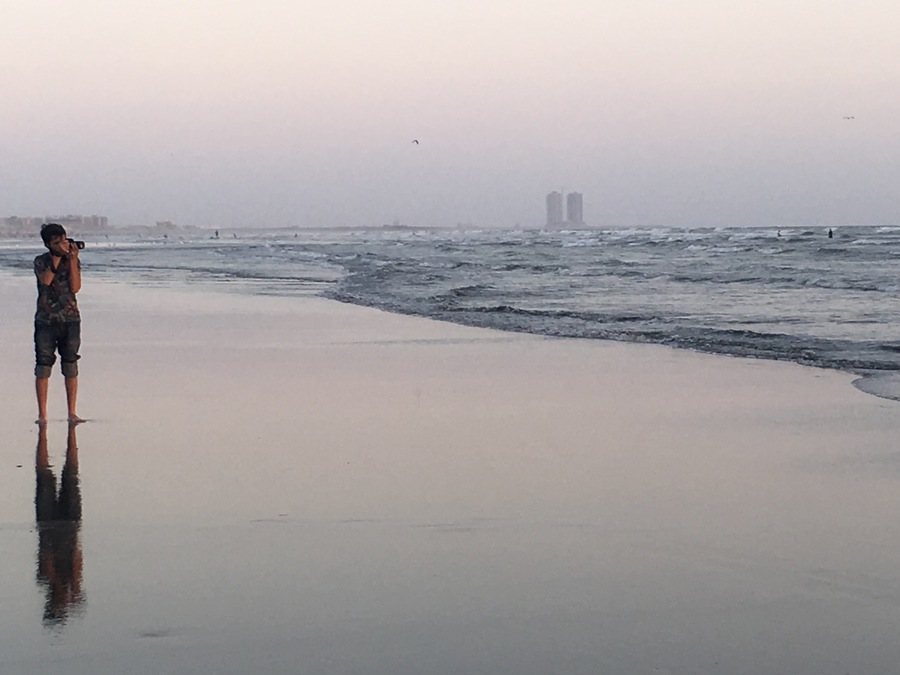 So huge is it that you can get lost in a place with no walls. It's strangely familiar yet anonymous… and it's clear why thousands throng the sand to be anonymous after an intense day in Pakistan's big smoke.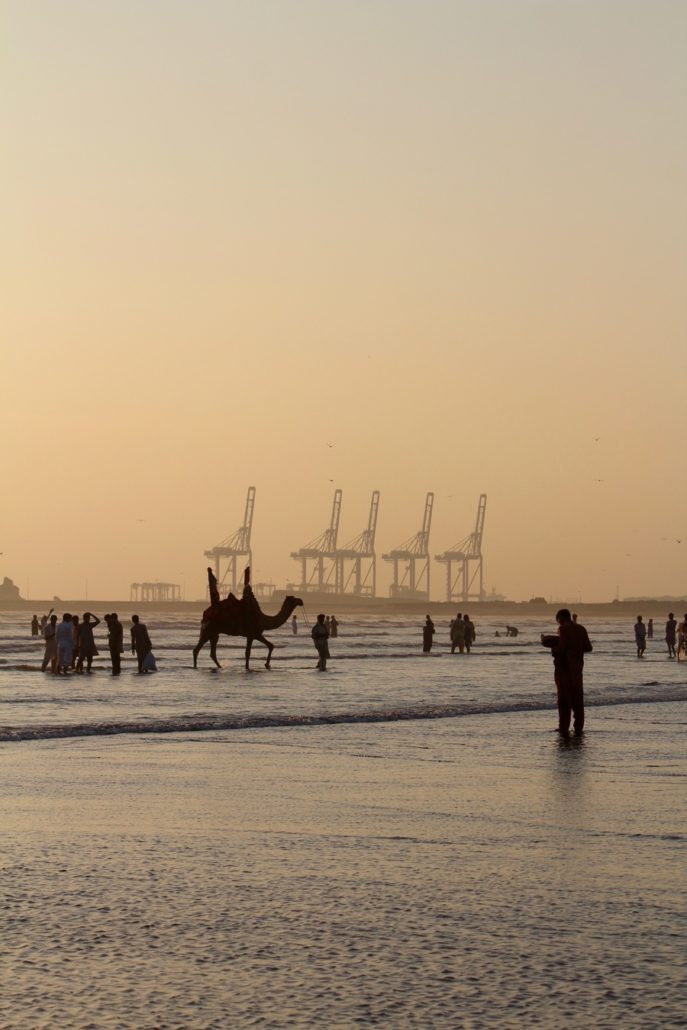 There's something so reassuring about standing on the beach at sunset. It's as if we collectively, by our sheer presence, usher the sun to its final resting place for the day.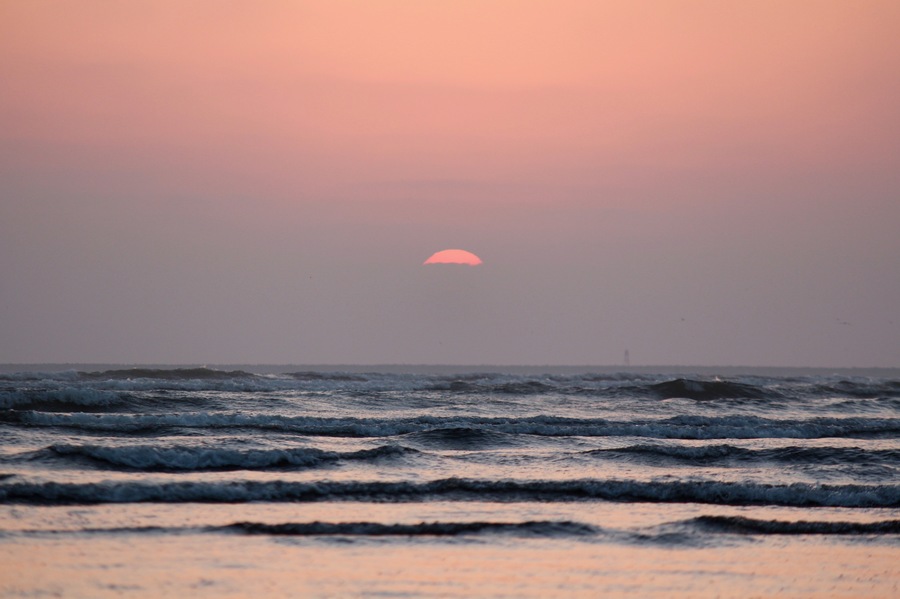 Before the nocturnal streets come to life, we linger long enough to ensure it is tucked away below the horizon, until just before night falls. It's as if we've done our duty in completing the day, and that the twilight brings some kind of peaceful closure.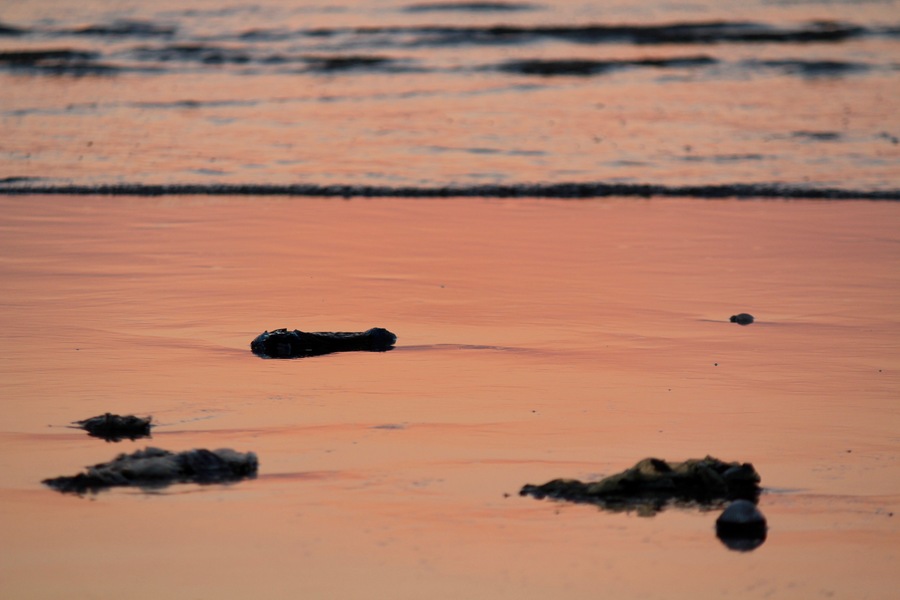 The people who use the beach as their workplace, the fishermen who catch the haul to be sold at Karachi's fish markets later that night and into the morning. For the tourists (that's us), it's a spectacle; for the workers, it's just work. It's strange how the most mundane daily chores become strangely interesting by virtue of us being in a new place.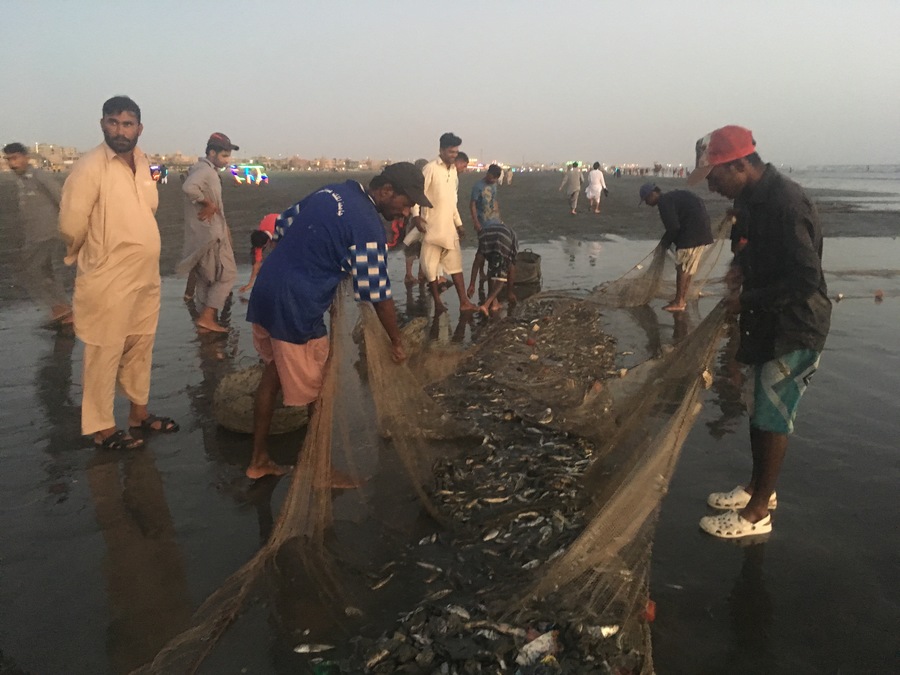 The fishermen don't mind as we stand there and snap away – they've probably seen it all before anyway. And besides, they know that we won't stay much longer – we're in a particularly isolated part of the beach, and we don't want to be stuck out here too late. The last hues of orange and pink are slowly dissipating from the western sky. A few thousand kilometres over there is Dubai, where the beaches are only just beginning to fill with more equally devoted pilgrims, ready to bid the day farewell.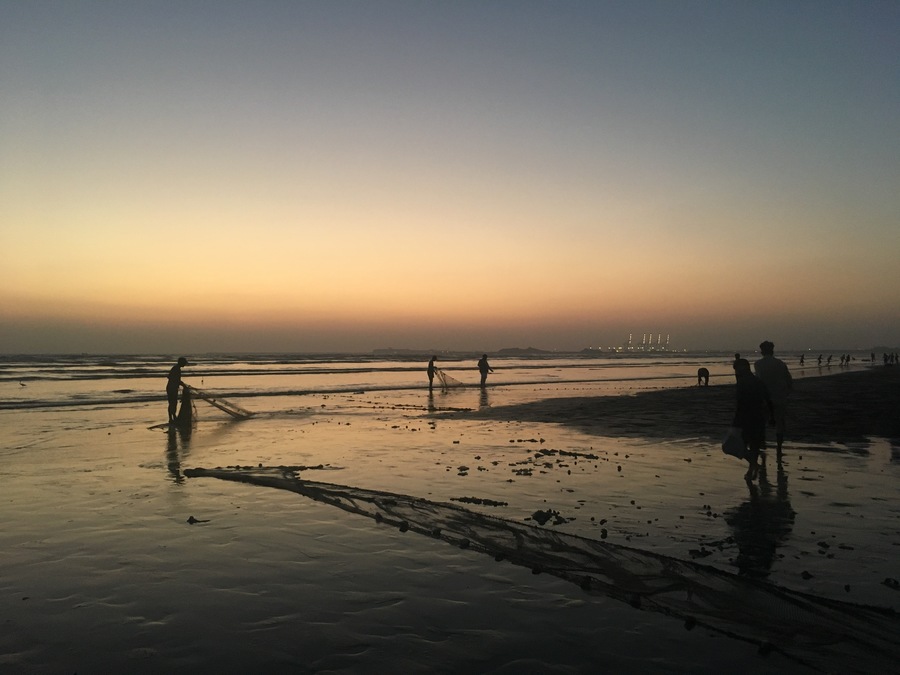 We head back towards the road to hail a rickshaw, and suddenly a different, neon glow is calling us, the beacon of downtown Karachi at night. Within hours the sun will be back, and so will we. And we'll do it all over again.
What was your favourite beach sunset experience? Comment below!