Tim Blight
Nocturn: Melbourne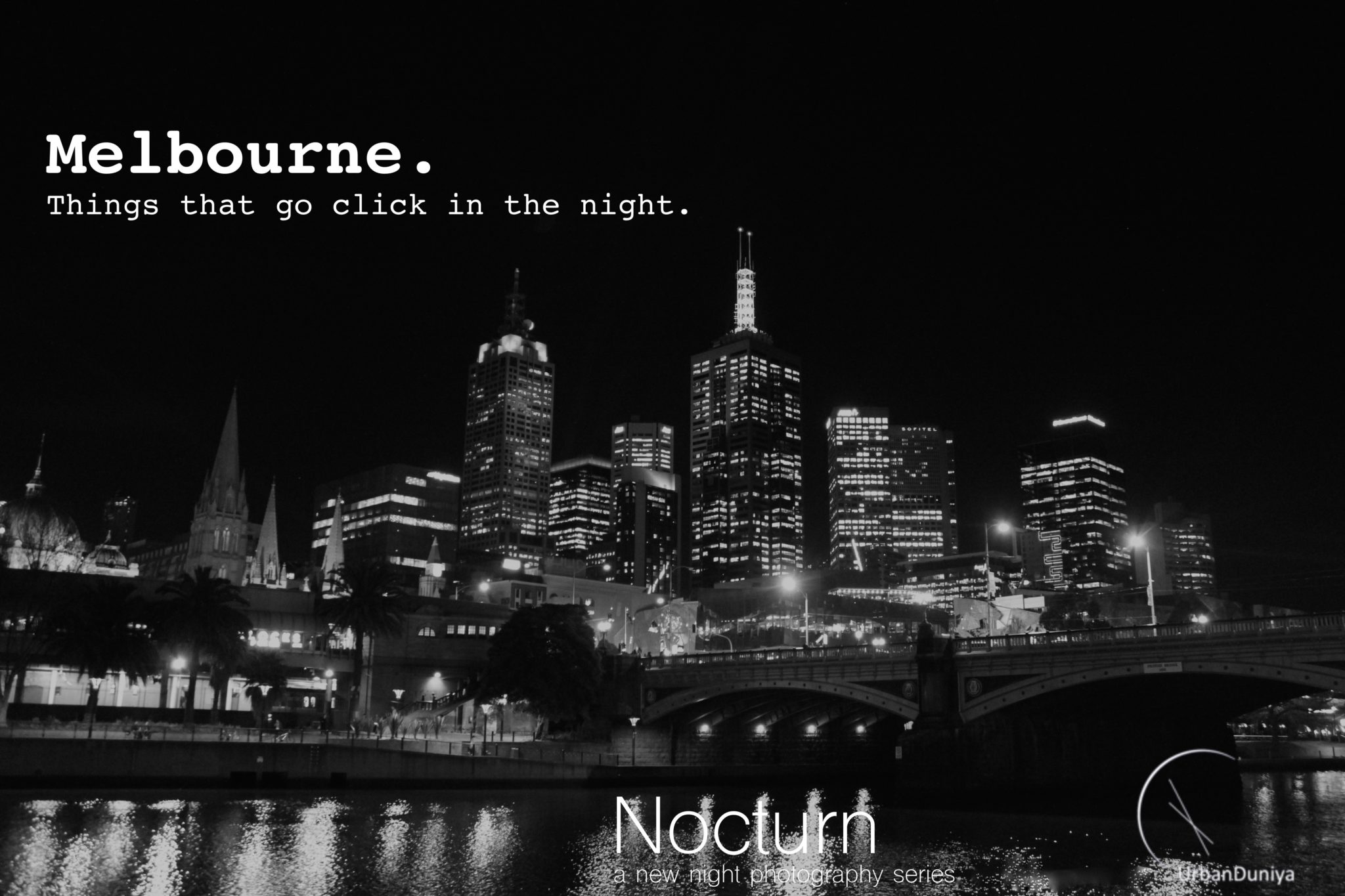 Some of the most amazing and intriguing sights in our cities are only seen at night, when a lot of us are tucked away in bed, fast asleep. Nocturn is a new night photography series on UrbanDuniya, shining the light on the cities we call home, long after most people have fallen asleep.
In November we started with Chennai, and today we continue Melbourne, Australia's second-largest city and self-described centre of culture downunder.
See Melbourne: things that go click in the night.