Tim Blight
Breakfast on the way to the Hunza Valley
It's often said that breakfast is the most important meal of the day. When we're travelling, however, we don't always look after ourselves in the mad dash between waking and hitting the road. I'd like to say that this post is going to tell you all about how to have a healthy breakfast, but instead it's about the typically random travel breakfast I had on the roadside in Juglot on the way to the Hunza Valley with my chota bhai Moazam.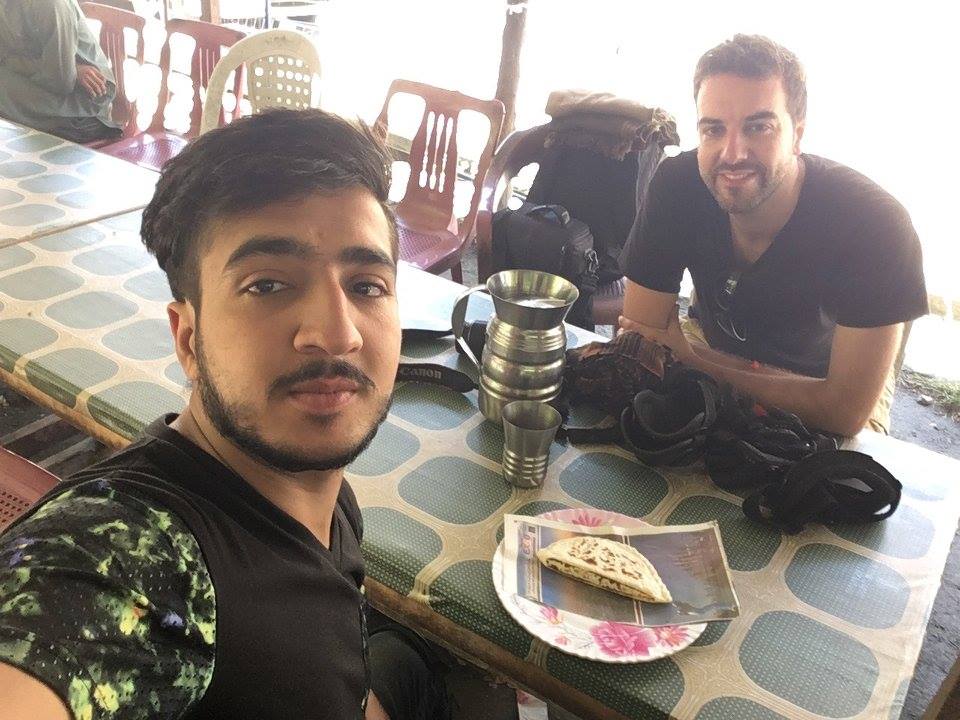 We had set out from Lahore without any real plan of where to go or what to do, we just knew that we were heading north, to either Swat in Khyber-Pukhtoonkhwa or to Gilgit-Baltistan. We chose Gilgit-Baltistan, as we were on a motorbike and some of the roads are known to be legendary to drive along.
We headed out of Gilgit early one morning and about an hour into our journey we pulled over at the tiny town of Goor, also known as Juglot. Juglot is the usual place where minivans stop for a cup of tea on the short hop from Gilgit to Karimabad in Hunza, so it made sense that we would stop there too.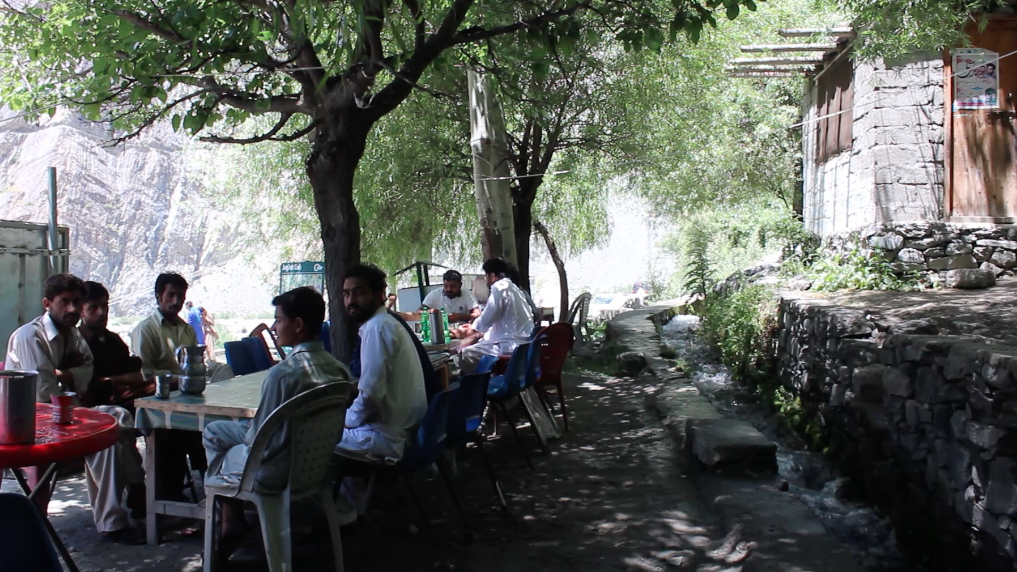 The dishevelled set of huts on the side of the road is nothing remarkable at first glance, but look closer and you'll see the streams of freezing water tumbling down between the crevasses in the hill behind, through the rock-chiselled channels. That's glacial melt, and the water is colder than crisp, and clearer than the stuff from the tap.
So clean, crisp and cold, in fact that the water served at the table is fresh from the melted ice and snow, and most tea stalls don't have refrigerators to chill their cold drinks.
However it wasn't Pepsi, Miranda or Mountain Dew that we were looking for, it was what was on the tawa, the oiled hotplate that any self-respecting Pakistani kitchen heats up for breakfast – whether it be for fried eggs, paratha, sabzi (a dry mix of cooked vegetables) or keema (spiced minced lamb).
Today, for us, there was something else in store – 500 kilometres from Islamabad, the culture had shifted from typically Punjabi to Gilgiti and Hunzai. We were about to try shabshuru, a dry pocket bread stuffed with spiced vegetables, and cooked on the tawa.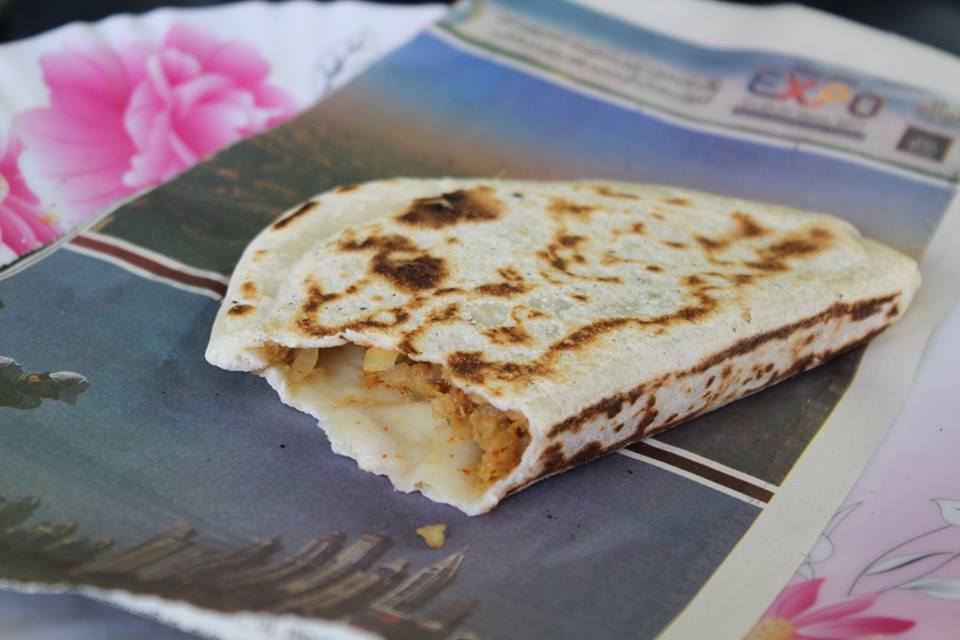 It was light, dry and slightly crisp on the outside, without much of the oil from the tawa; the inside was a deliciously oily, salty and spicy melange of carrot, cauliflower, squash and potato, a delicious, if not necessarily wholesome start to the day.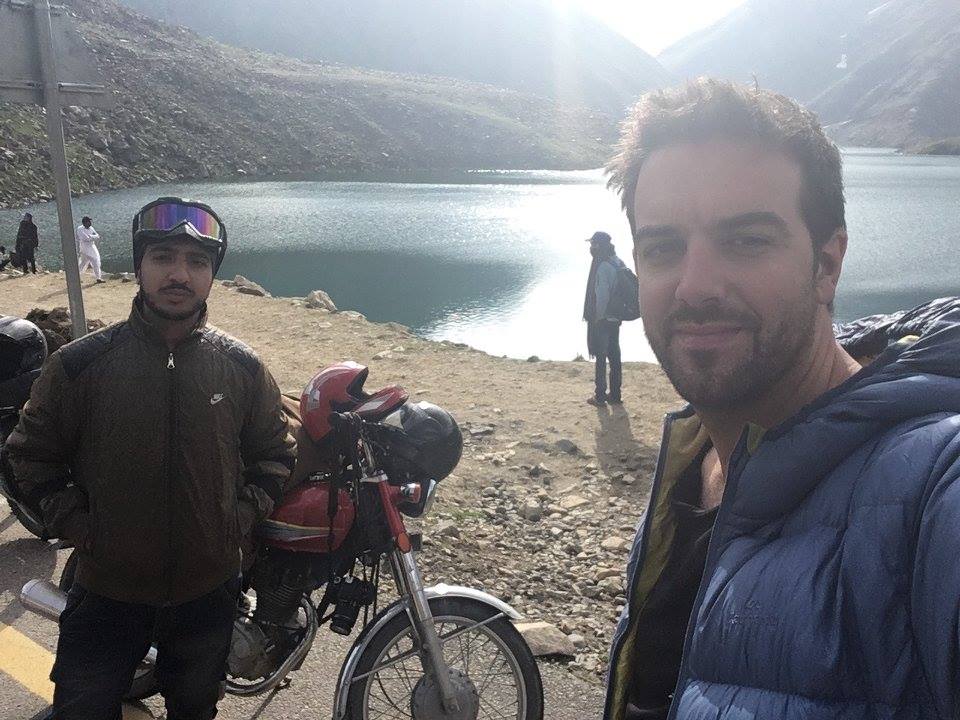 We sat there, recovering from the journey that we had just had (one hour is a long time on a motorbike seat!), and ate shabshuru and shabshuru, and washed it all down with sweet milky chai. And then, like all good travellers, it was back on the bike and back on the road – bound for Hunza!
What is the best roadside breakfast you've ever had? Comment below!