Tim Blight
B Smart Motel Sevelen: an automatic hotel?
If you've ever felt like you just can't face people in the morning (and believe me, I know the feeling well), then B Smart Motel in Sevelen, Switzerland is for you. That's because no one works there – not on the premises, anyway.
Sevelen is a small farming and service town near Switzerland's eastern border with Liechtenstein. It's conveniently located 3 kilometres from Vaduz, Liechtenstein's capital city – either a walk along country roads, or a quick drive away.
It works on a combination of technology and honesty. The rooms (numbering less than ten) are all on one floor of a business building, and are all clean, well designed and sleekly appointed.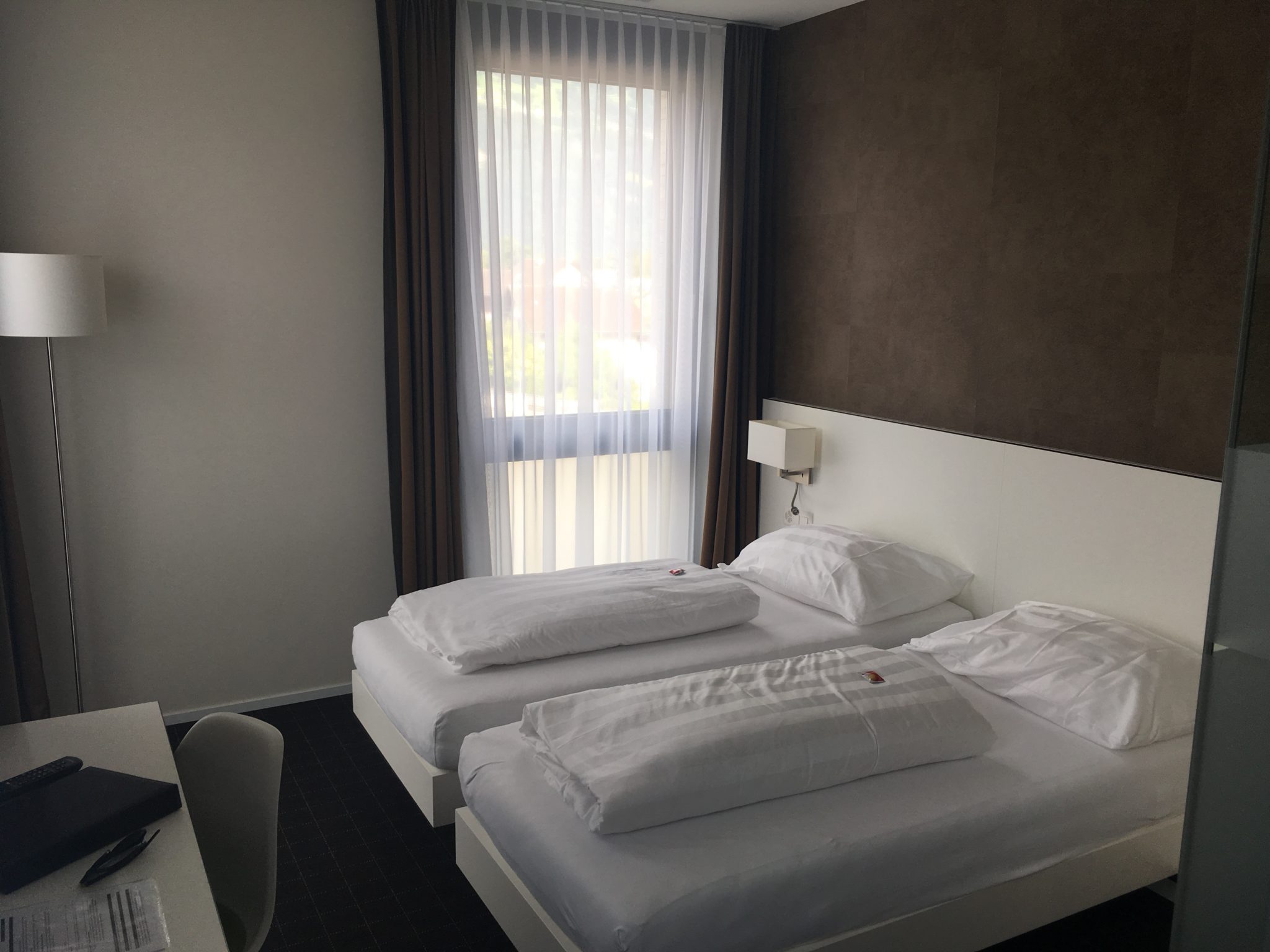 Upon arriving at the hotel lobby (the foyer of the staircase), we were greeted by a panel which asked for various pieces of information – including name, nationality and booking number. When everything was matched with our online booking details, the system asked us for a credit card deposit, and how many keys we wanted for the room. The keys (cards) were dispensed, and we shuffled over the the elevator.
The room came with some nice touches – a good night biscuit on the bed, a free bottle of local spring water. Wifi is also fast and free. On the same floor as the rooms, next to the elevator, was a small kitchen where we could help ourselves to snacks or breakfast – a Nespresso machine, milk in the fridge, fruit juice, cereal and a basket of breads and pastries which was replenished daily.
As you might have guessed by now, someone does in fact come around and tidy and replenish the kitchen, and of course the rooms are made up each day by a housekeeper – so the hotel is of course not "completely" automatic. A screen in the hallway also advised us that if we needed any assistance, use the phone to call a number and their "fairy" would come running! When it was time to check out, we simply dropped our key cards in a slot by the elevator. No muss, no fuss!
The only downside to this hotel is its location. Being in Sevelen (but really, serving Vaduz), it feels a little isolated, especially at night when there's no-one around. It's conveniently located across the parking lot from Sevelen's train station, but that also means a bit of train noise, and a few of the locals seemed to use the car park as a hangout spot after dark.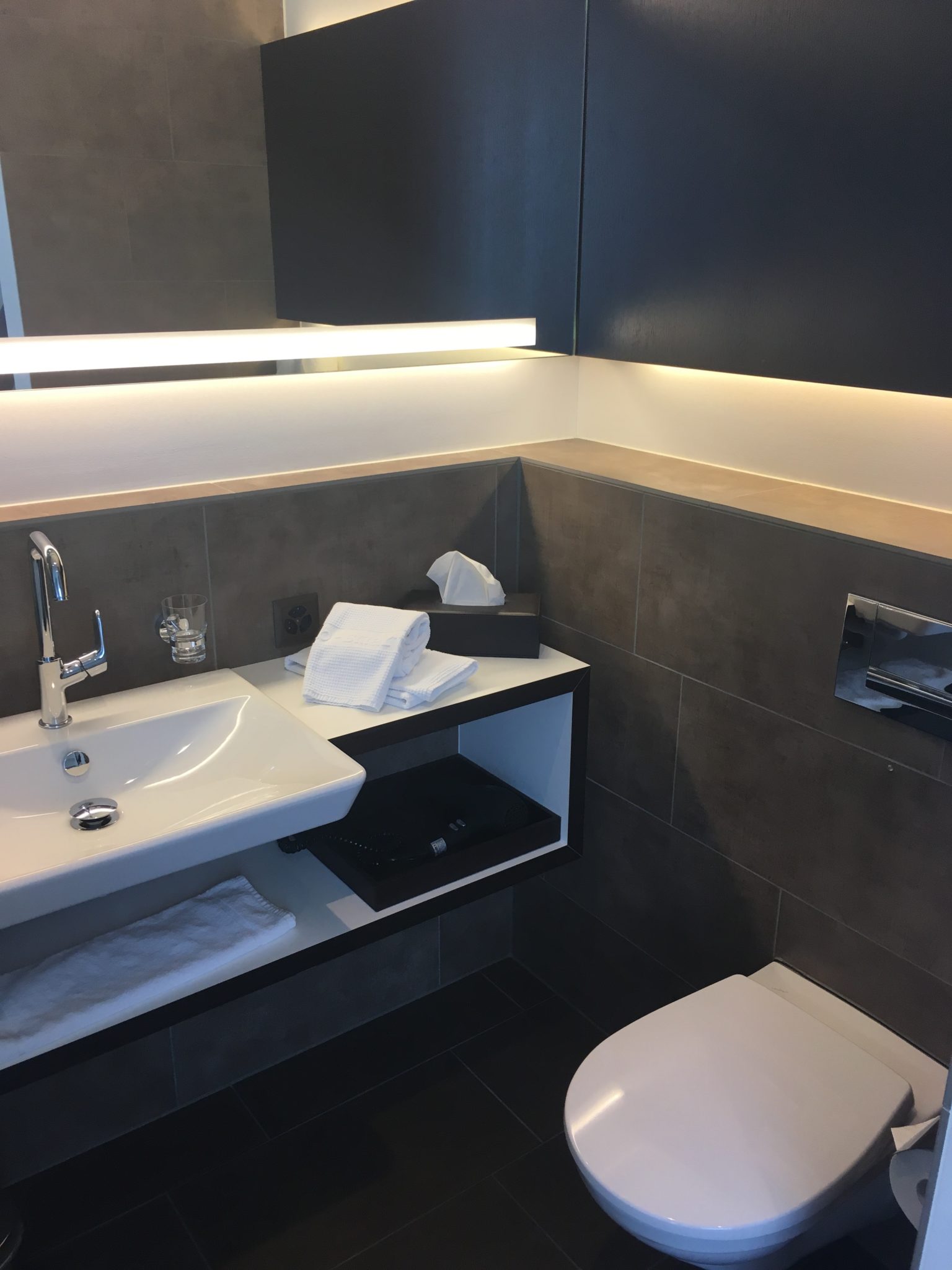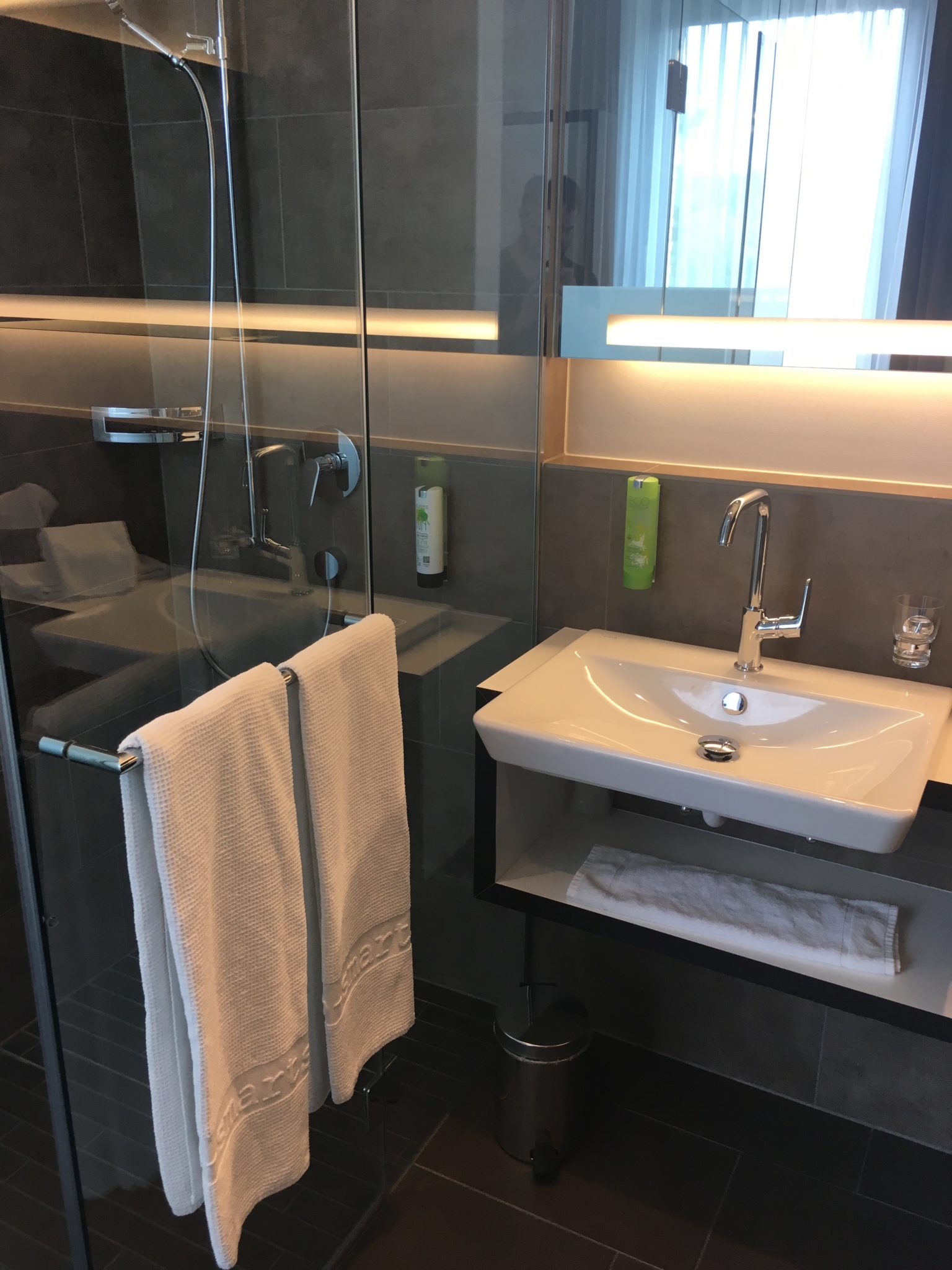 Misanthropic tendencies aside, I wonder if this is the beginning of the future for motels – it's certainly a cost effective business model, and we had everything we wanted for the night without ever meeting another human being. I have to admit that I was initially sceptical that this concept could work – or that if it did, it would be clunky. However having experienced it for myself, I can say that the B Smart Motel might just be the start of a new wave of low-cost, business-oriented "automatic" hotels around the world.
Have you ever stayed in a hotel like this? What did you think? Comment below!