Tim Blight
Australia: is anti-social behaviour the norm?
This post is not anti-Australian, and nor is it seeking to lay blame. It is simply wondering out loud about the direction of society after a horrific incident which terrorised the nation's second largest city on Friday afternoon.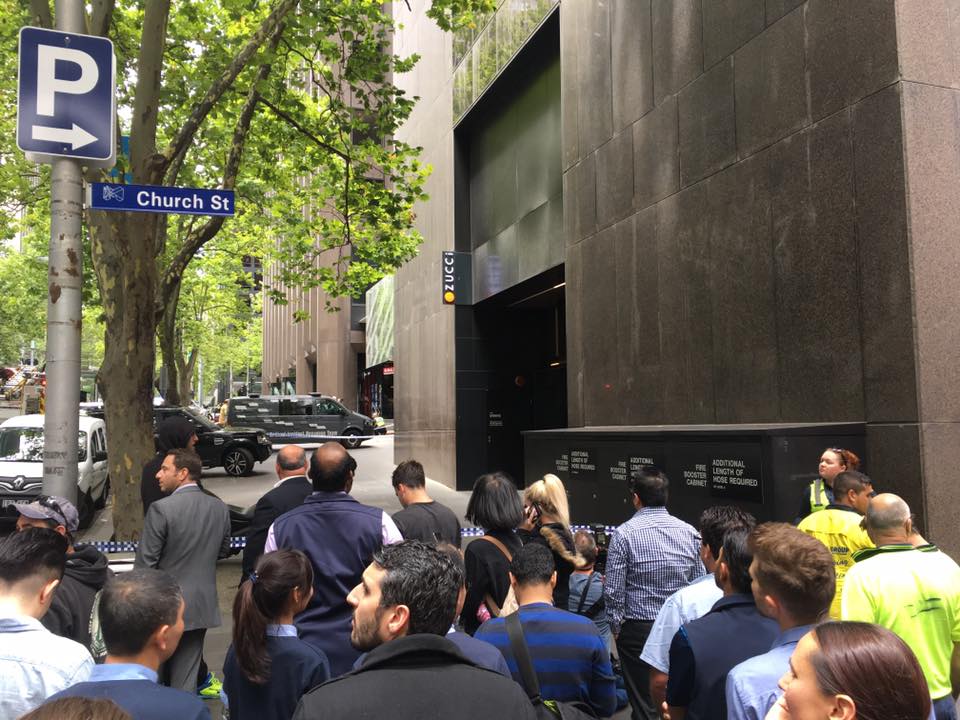 I had finished work and was walking home when I was stopped at the intersection of Flinders and Swanston Streets by a crazed man doing burnouts in his car. It was clear that he was not in his senses – whether he was high on drugs or mentally disturbed was not clear, although we would later find out it was probably both. Groups of thugs roamed around the intersection, some in the roadway, some among the crowds, goading both the driver and the police for fun. At least one woman was apprehended at the scene for obstructing the police operation – standing in the middle of the street screaming at the police, and then finally telling a police officer to "suck my cock". The woman in question can be seen cavorting in the intersection in a blue top at the 0.43 mark of the video below.
https://www.youtube.com/watch?v=cbo01O4KbBw
The crowd which had gathered wondered aloud if it was a drug deal that had gone wrong, but then mostly began to go back about their regular business. Later, we would find out that the deranged driver had ploughed his car into Bourke Street Mall, the city's premier pedestrian street, killing three and maiming many more. Two more would die in hospital.
Then it emerged that the massacre was the culmination of a string of anti-social and violent behaviour that had begun almost a week earlier. The perpetrator had been released on bail the previous Saturday after being charged with violent offences. In the week that followed he;
It appears that only after the stabbing incident did the police begin to pursue him again. My question in all of this is; is so much of what else happened considered normal? Consider that until he began driving over people in the mall;
the assault and car theft was thought of as a routine crime incident
smashing the tables of patrons at a bar was the typical "loutish" behaviour you might see at pubs
displays of erratic behaviour by the perpetrator on live television was written off as the normal idiotic stuff you might see whenever a news camera is rolling;
anti-social behaviour by bystanders at Flinders Street Station, baiting both the perpetrator and police and interfering with the ongoing police operation was "the usual stuff you see going on in that part of the city" and
the rest of the crowd at Flinders Street Station largely went back to their usual business, thinking that they had just seen "a drug deal gone wrong".
When did such disturbed, anti-social behaviour become so normalised? Why was all of this not just normal, but common enough not to raise the attention of society? Indeed, when I saw the burnouts at Flinders Street Station I figured the situation was a notch above, but not completely out-of-character for that part of the city; I witness drunken violence, street side intimidation and/or public assaults on an almost daily basis, and life goes on because, well, what else are you supposed to do?
And it's not just Melbourne. I've been assaulted twice in Sydney, and both times the general reaction from the police and wider society was more casual than I would have liked – "getting rolled" is not unusual, I was told. I don't know what the solution to this is, because clearly alcohol, other drug use, psychological issues and family violence are so deeply ingrained in the national culture that Australia is clearly never going to become Japan or Singapore (where these people might be a danger to themselves, but social mores mostly keep their troubles from being played out in public – and that's certainly not to downplay the tragedy of suicide and other mental issues). Nor is Australia about to become Iran or Saudi Arabia, where the law prohibits the consumption of alcohol and drugs such that anti-social behaviour would raise the eyebrows of not just passersby, but also the law.
Whether it should or shouldn't, Australia will never become one of those countries, because it is Australia – that's what makes it what it is. So the question how to fix a society which considers domestic violence, and loutish, anti-social behaviour normal.
News reports are retrospectively calling Dimitrious 'Jimmy' Gargasoulas' actions before the carnage as "ominous" and "chilling". These actions didn't make news before the attack, and there are many more people out there who continue to behave in exactly the same way today. Should we be concerned about them too?
Postscript: an article published a few hours after this piece went online describes the "failure of mental health services" as responsible for the Bourke Street carnage. As it is in a similar vein to my article, I have decided to include a link to it here.