Tim Blight
Ashgabat: The world's creepiest capital city?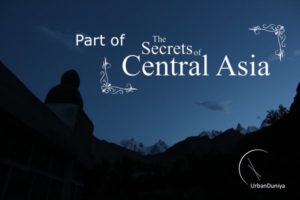 Did you ever play the computer game SimCity? You know, the one where you could build a perfect toy-town city, rule it however you liked from a voyeuristic hovering viewpoint, then rip it apart with a disaster of your choosing?
Did you ever wonder what it would be like to live in one of those cities? Ashgabat, Turkmenistan's capital, might be as close as I'll ever come to being inside a SimCity creation.
Ashgabat has been rebuilt twice in the past century; once after a huge earthquake in 1948, and again after Turkmenistan's independence in 1991. Post-independence the city was redesigned to pander to the administration's cult of personality; that of Saparmurat Niyazov, the then-president and self-appointed "Head of the Turkmen".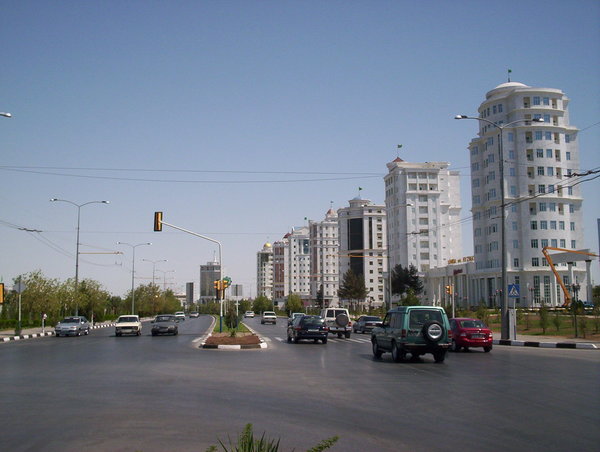 The city is centred around the brutally sparse Independence Square. At either side of Independence Square lies the gleaming Turkmenbashi palace and the Ministry for Turkmen Values, both sporting huge portraits of the former leader. At the end of the square is the new gold, turquoise and marble Parliament House and the Ministry of Fairness (I kid you not). Each building has a golden statue of Niyazov outside it.
At the very centre used to stand Arch of Neutrality. It was huge, but what really made it memorable was the three-storey tall gold statue of Niyazov on top of it. His arms were outstretched towards the sky, and the entire statue rotated slowly through the day so he always faced the sun. The arch has since been moved elsewhere, but is still a tourist attraction.
Other off-the-wall quirks which you couldn't find anywhere else included entire suburbs of grand, newly built apartment blocks, lit up like Vegas at night, but with no-one to move in. Streets lined of fully stocked supermarkets, but no-one shopping in them. TurkmenDisney, a theme park with scores of rides and attractions, but where Mickey Mouse is replaced with Niyazov's own children (really). The twelve-storey high building shaped like a book, which turned out to be the Ministry of Education building.
The 40m tall Independence Tower, which looks like a golden toilet plunger and was built to celebrate eleven years of independence.
Turkmenistan's only internet cafe, which is coincidentally (or maybe not coincidentally) next door to the Ministry for Information building.
I was one of only three people staying in my 20-room hotel, part of an elaborate plan in 2005 to encourage tourism by building a row of 30 four star hotels, each one with a different theme according to its restaurant; my hotel was the Aziya (Asia) Hotel and had a Chinese Restaurant. Of course, very rarely does a strip of 30 hotels get booked out in Turkmenistan, but each one still runs with a full team of staff for appearances; let's just say they are not exactly overworked.
Since my visit to Ashgabat things are said to have changed – although a process of "de-Niyazovication" hasn't done away with the weird marble buildings and wide empty boulevards. It's safe to say that Ashgabat will be home to some of Central Asia's secrets for some time to come.
Have you every been anywhere weird like this? Comment below!