Tim Blight
Zurich, rainy afternoons and the Sprungli Cafe
After a brief stop at Sevelen on the Swiss – Liechtenstein border, we cruised into Zurich courtesy of our rented car. We arrived in Zurich on a Saturday morning, just as the day was getting into gear. The streets were quiet, but the shopping precinct was slowly filling up with eager tourists.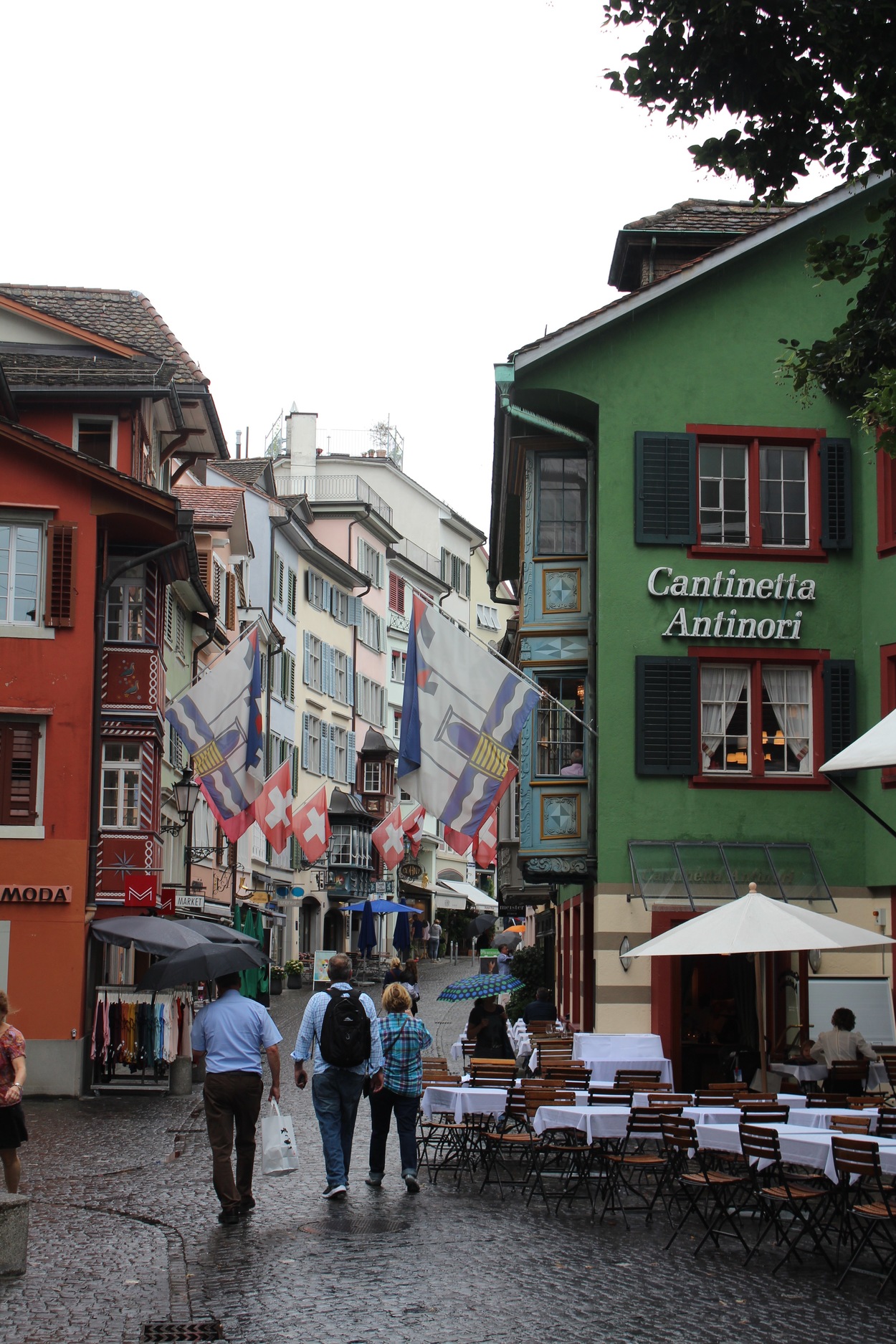 And then it rained – at first lightly, then heavily. We looked at each other wondering what we were going to do – after all, what is a trip to Switzerland without picture-postcard views of blue skies and green, snowcapped mountains?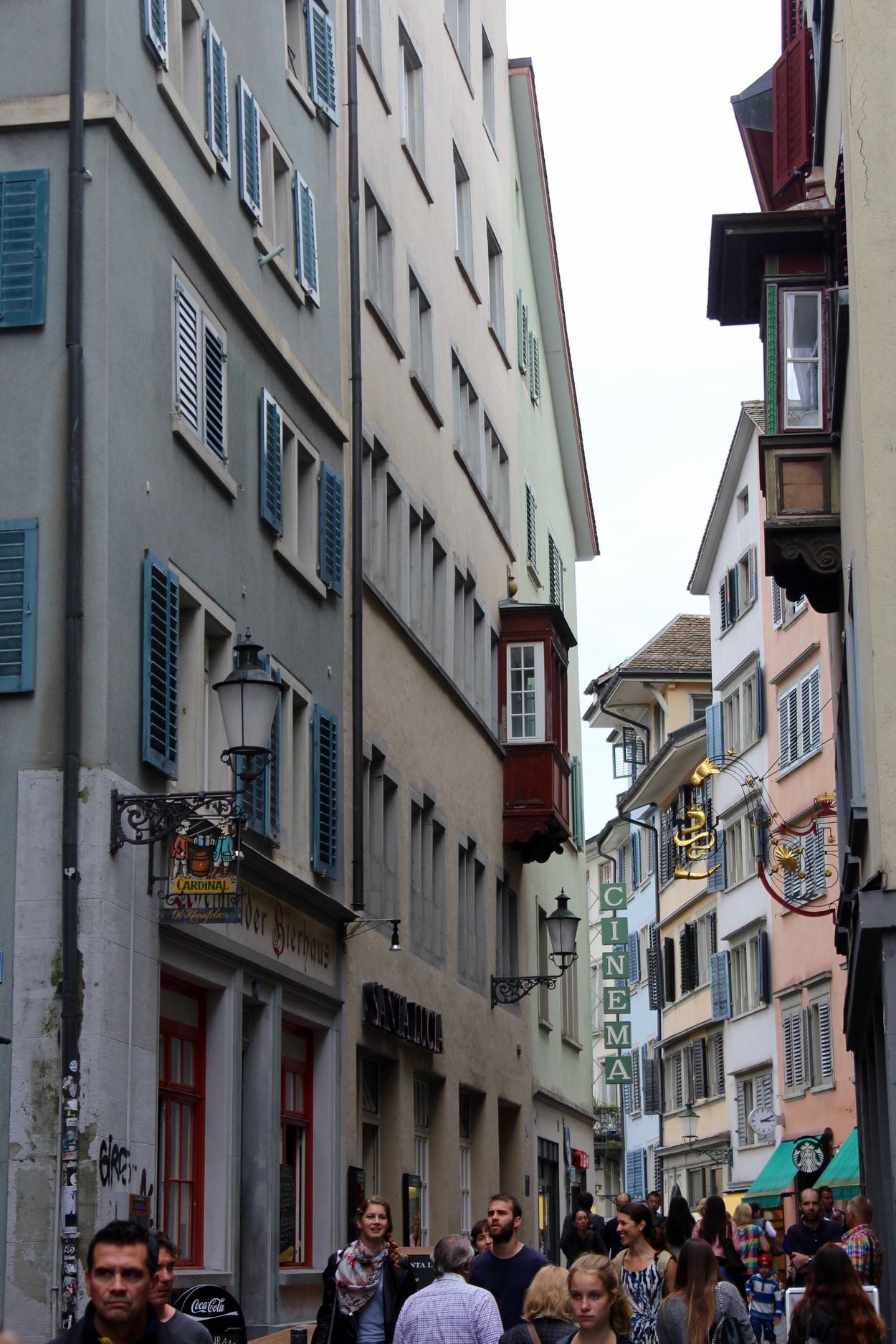 Zurich, we were to discover, rather dramatic and characterful when it's raining. Despite having to run from shop to shop, huddling under an umbrella, we were still very much able to enjoy the quaint streets. And eventually, when the rain did stop, we were left with the dramatic ragged skies, the flowing River Limmat, and the city's imposing Romanesque architecture.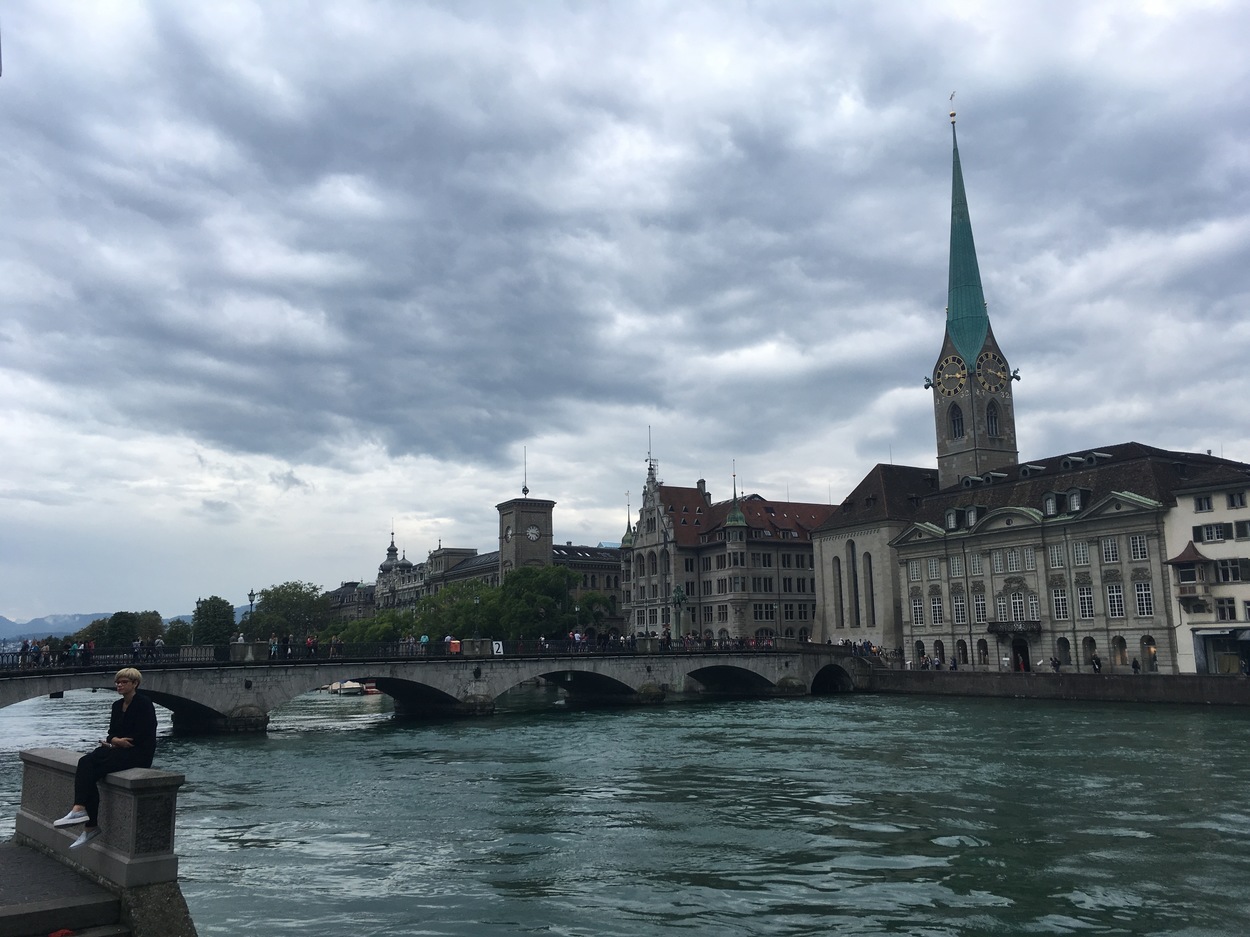 Zurich's charms, we were also to discover, lie not only in its old city, artistic and constructed delights. For Zurich is the home of Sprüngli, properly called "Confiserie Sprüngli", the chocolate and confectionary-maker of international fame.
Sprüngli is not to be confused with Lindt & Sprüngli, a separate but related (and perhaps more commercially recognised) chocolate manufacturer. The story is a long one, but in a nutshell the chocolate manufacturing business of Sprüngli was hived off and later merged with another company, Lindt, to become Lindt & Sprüngli. The original (and arguably more "boutique") Sprüngli cafe in Zurich continues to operate successfully as a separate business to this day.
What better way to spend a rainy afternoon in Switzerland's mercantile capital than over a cup of hot Sprüngli chocolate and some to-die-for cakes, while watching the world go by outside?
Have you been to the Sprüngli cafe in Zurich? Or have you tasted Sprüngli chocolates or cakes somewhere else before? Comment below!