Tim Blight
White Night Melbourne 2017
White Night Melbourne 2017 is tonight, and I'll be there for UrbanDuniya bringing the action to the world, live on Facebook. So what can you expect?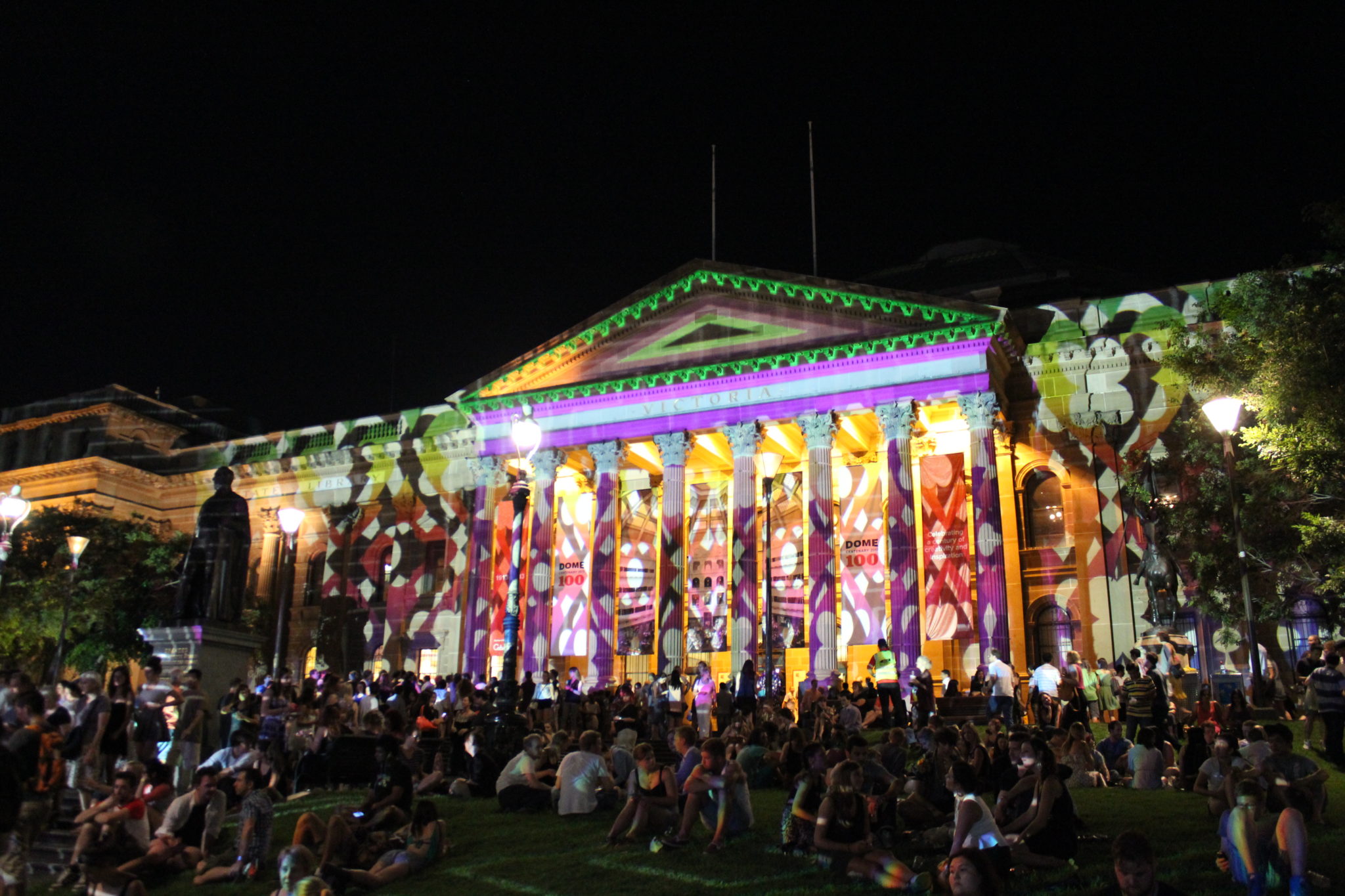 What is a White Night?
White Night is an international series of all-night cultural events, featuring art, music, dancing, light and community. St Petersburg, Russia originally held arts and music festivals on the shortest night of the year, but it wasn't until Paris held its first Nuit Blanche in 2001 that the concept began to spread worldwide. Nuit Blanche is French for an "all-nighter", but the words literally mean "white night".
Melbourne held Australia's first White Night in 2013, and has held it annually since.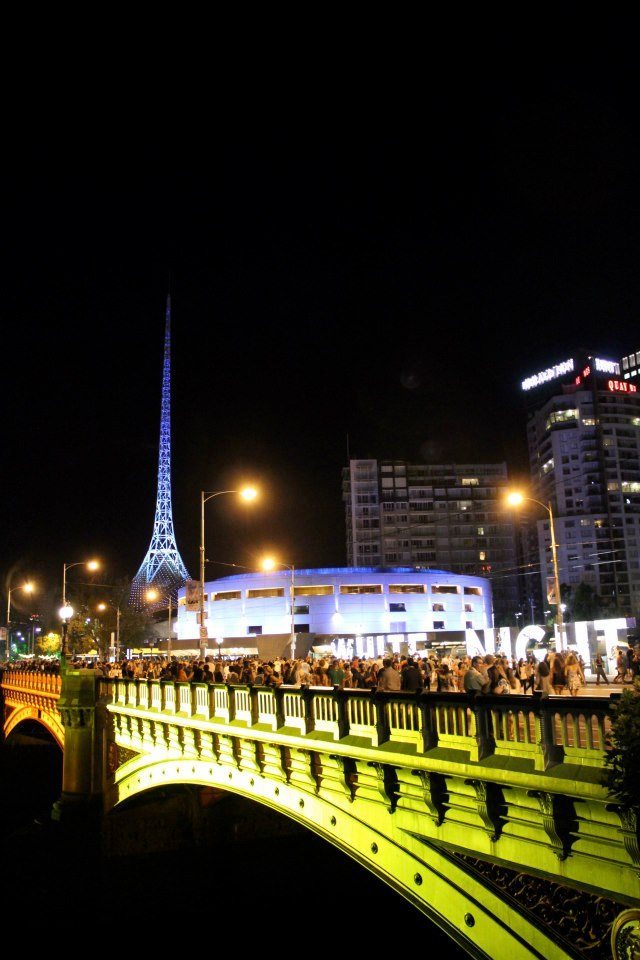 What's it like?
Big, beautiful and crowded. Between 7pm and 7am the city is alive with throngs of people taking in public art, music and dance. The first one attracted about 300,000 visitors in a twelve-hour period. Numbers have been hovering at around 500,000 in years since.
Attractions in past years have included light projections on Flinders Street Station, a giant glowing lotus floating down the Yarra, galactic images on the dome of the State Library, indigenous dance at sunset, opera in St Paul's cathedral, a roaming Cuban salsa troupe, tours of the Old Melbourne Gaol at midnight, Bollywood dance lessons in Federation Square, and group yoga by the river at sunrise.
Click here to see my photography from previous years; 2013, 2014, 2015, 2016.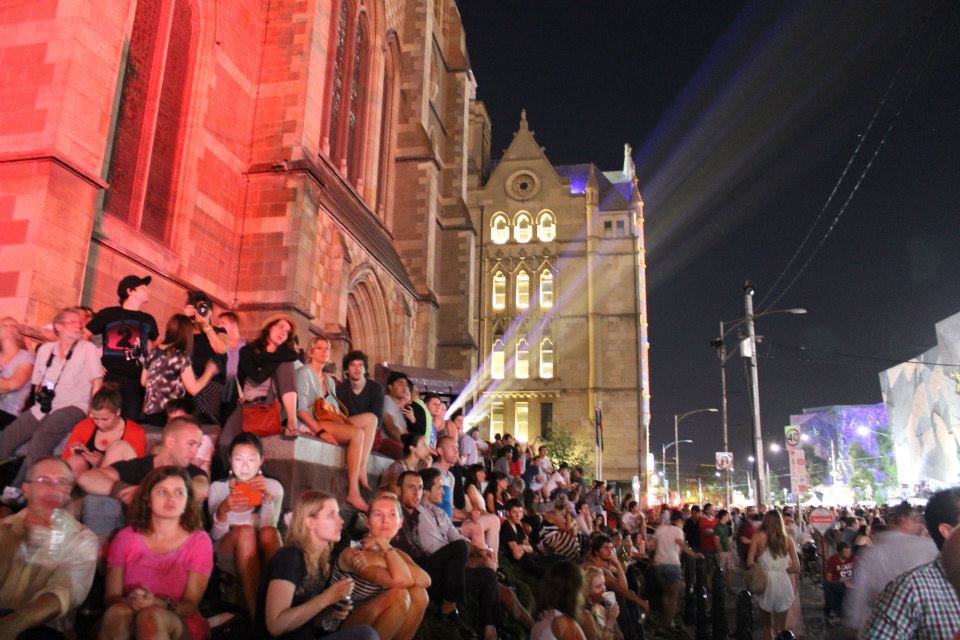 What's on where?
The White Night Melbourne website is your friend – click here to see the programme and map for this year's event. There are 81 attractions spread across 10 city blocks, as well as the Carlton Gardens precinct, and south of the river.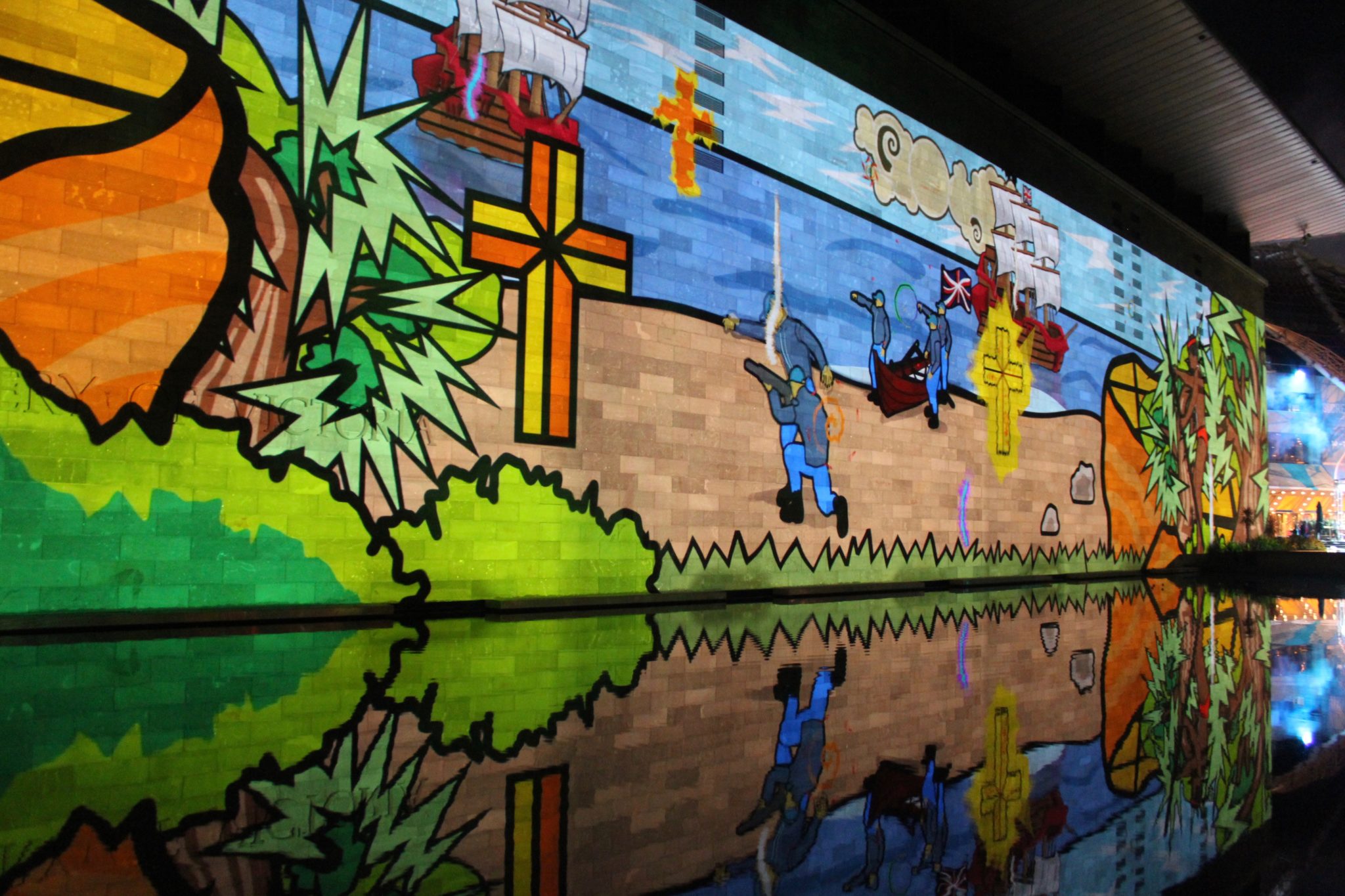 How can I take part?
The best way is to go to the city! If you can't make it to Melbourne for White Night, you can view the action online with my live video updates from the main attractions! Log on to facebook.com/urbanduniya and "like" my page to receive notifications when I go live!
Live coverage will be at the following times;
Sydney: 7pm – 7am
Pakistan: 1pm – 1am
India: 1:30pm- 1:30am
Perth: 4pm- 4am
Dubai: 12noon – 12midnight
Tokyo: 5pm – 5am
Central Europe: 9am – 9pm
London: 8am – 8pm
Bangkok: 3pm – 3am
Sao Paulo: 6am – 6pm
Videos will be saved on the page, so if you miss any you can always catch up later.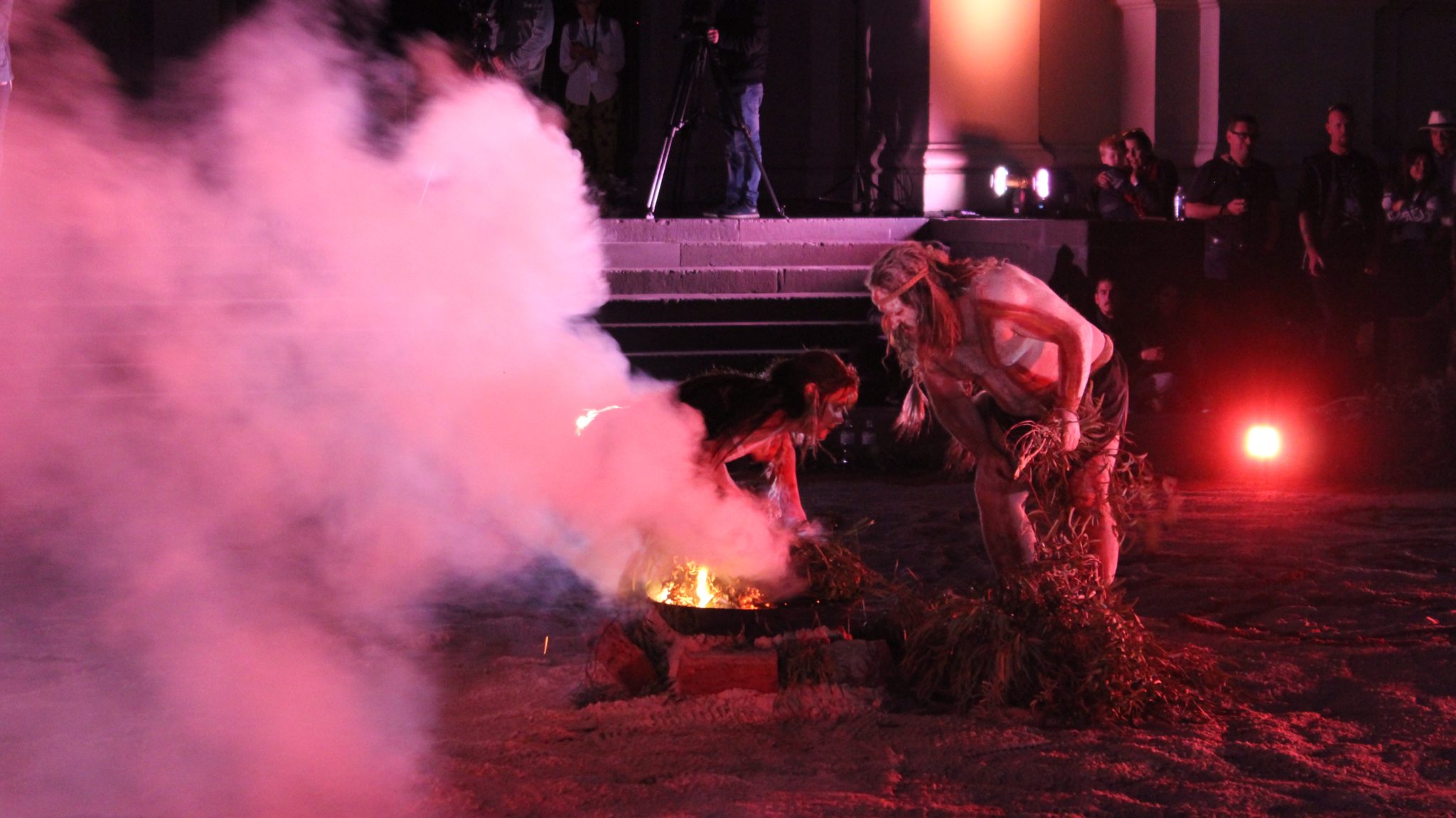 Tips if you go to the city
Wear comfortable shoes, carry something warm to wear, and pack lightly. There's a lot of walking involved.
Take a refillable bottle of water, your phone charger, and a camera.
Use public transport if possible – there are extra services running until the morning for many parts of the city (details below).
Be flexible with your night, and don't be too disappointed if you "miss out" on something – it's a popular event, and some venues (like the Matt Irwin Gallery) can only accommodate 25 people at a time.
The evening kicks off at 7pm, but the lighting effects really only work after sunset at 8:30. 8pm – 11pm is the busiest period, as most visitors arrive at this time, and it's ideal for families, so if you want to avoid the crowds you could consider arriving after midnight. Alternatively you can arrive early, visit a gallery or exhibition before midnight, then head to the more popular projections (like Flinders Street) after midnight.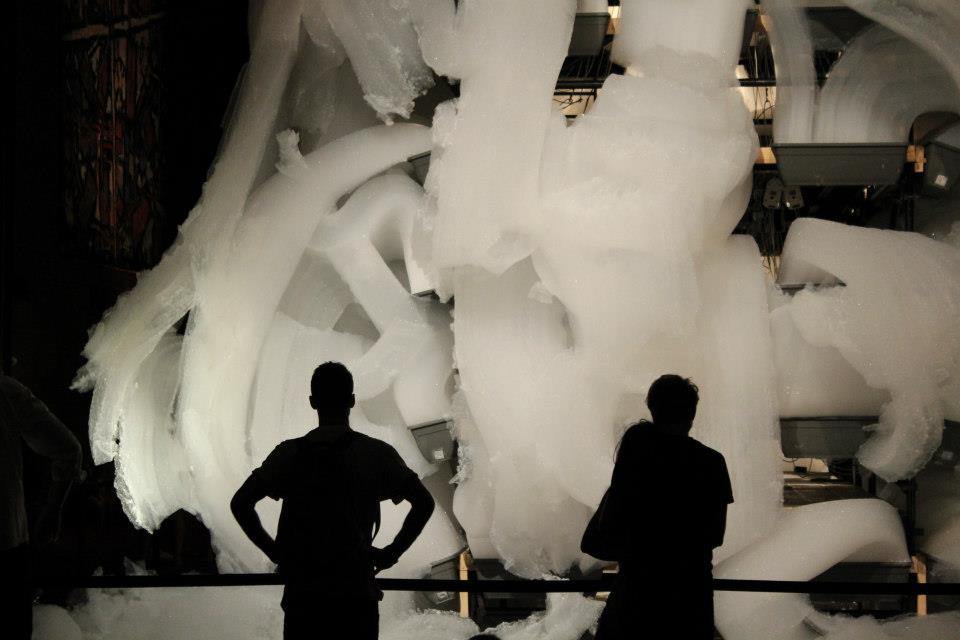 How do I get there (and home)?
Public Transport Victoria have released pamphlets about the transport arrangements on the night. Images of these pamphlets are below;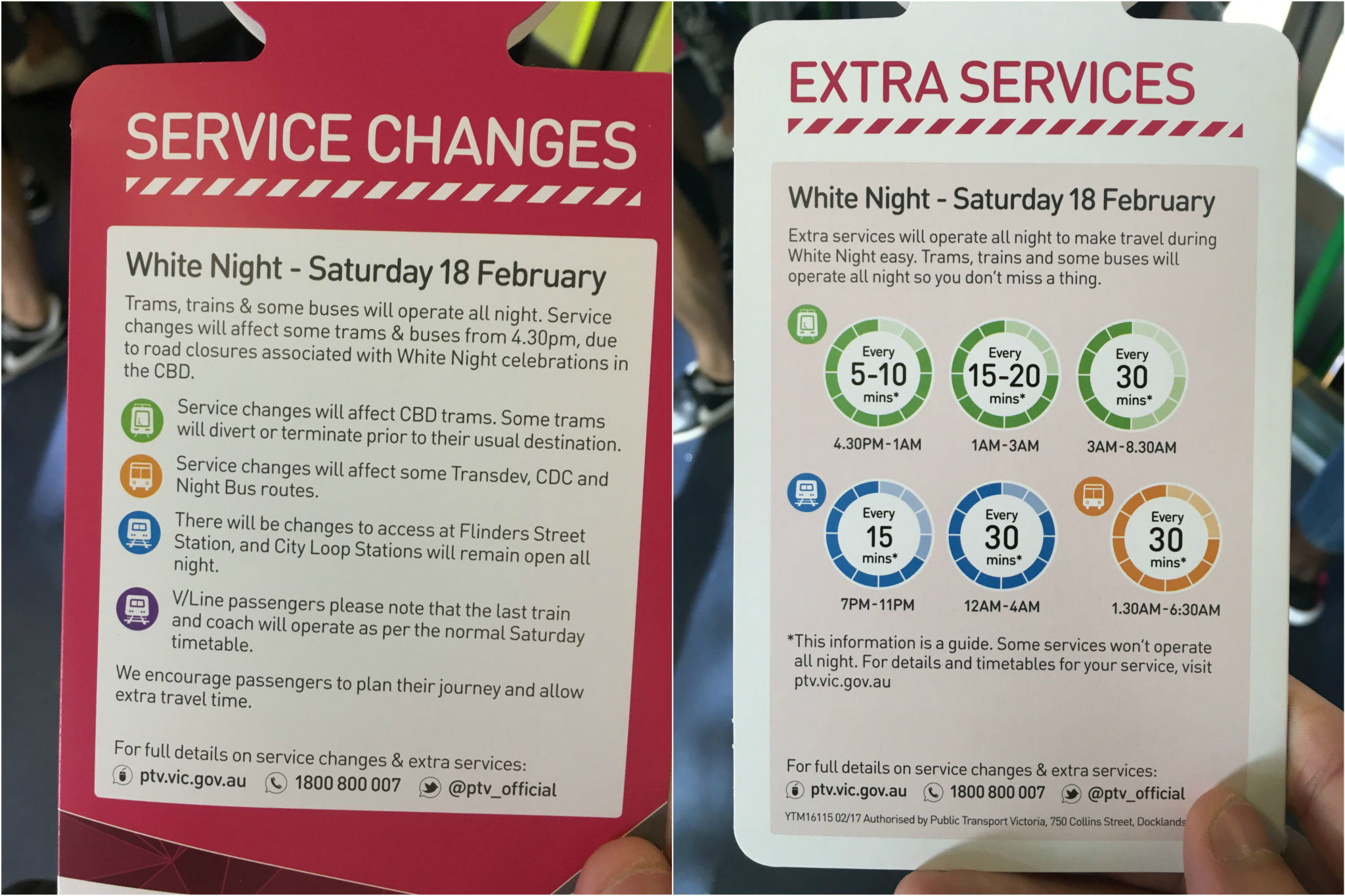 For more information, go to ptv.vic.gov.au.
Have you attended a White Night festival somewhere? What was it like? Comment below!