Tim Blight
What is currywurst?
Currywurst is exactly what it sounds like – a combination of Indian and German culinary delights that serves as a perfect snack.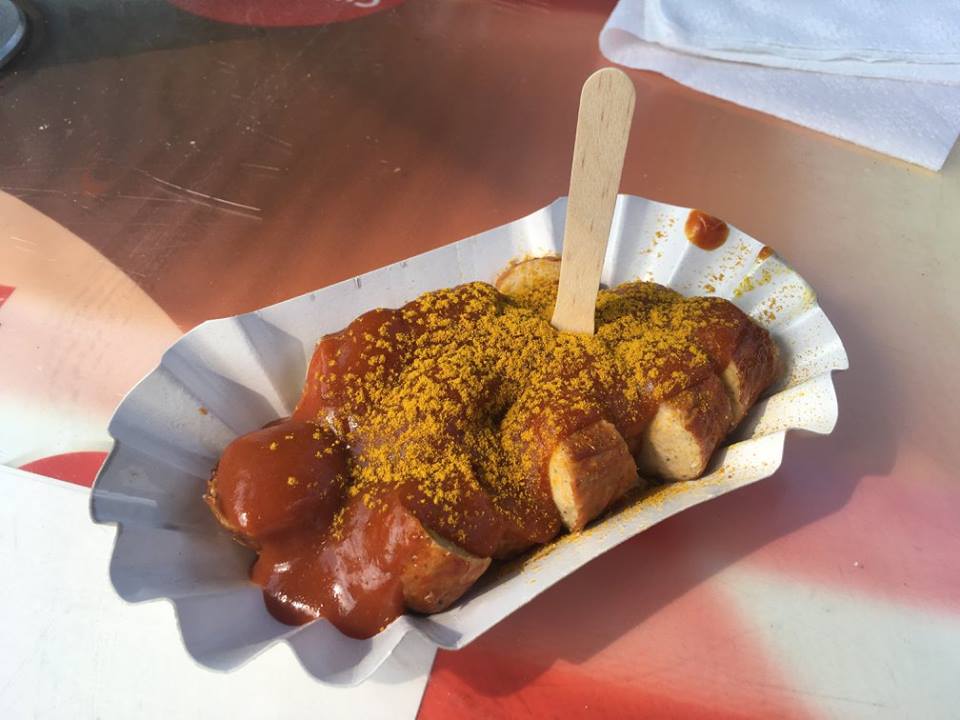 Obtained from vendors on the streets of Berlin, currywurst is simply sliced sausage with a curry ("kari") sauce and powder, served with a pick to heave the hot morsels into your mouth. Although it's usually made with pork sausage, halal beef, chicken and vegetarian options are available – I got mine from a food trailer just north of Checkpoint Charlie.
It's totally not authentic – German sausage enthusiasts would probably cringe, and no Indian would recognise the sauce as anything desi – but it's cheap, tasty and just like Berlin, it rocks!
Have you tried currywurst? Did you like it? Comment below!