Tim Blight
Waffles, iced coffee and lazy Brussels afternoons
Contrary to what some think, I don't actually need a lot to be happy. Give me warm sunny days, enough liquid to drink, sugar to keep me going and quirky localities filled with intrigue, and I'll subsist for weeks. No wonder then that I felt myself slipping into the rhythm of things on my recent trip to Brussels.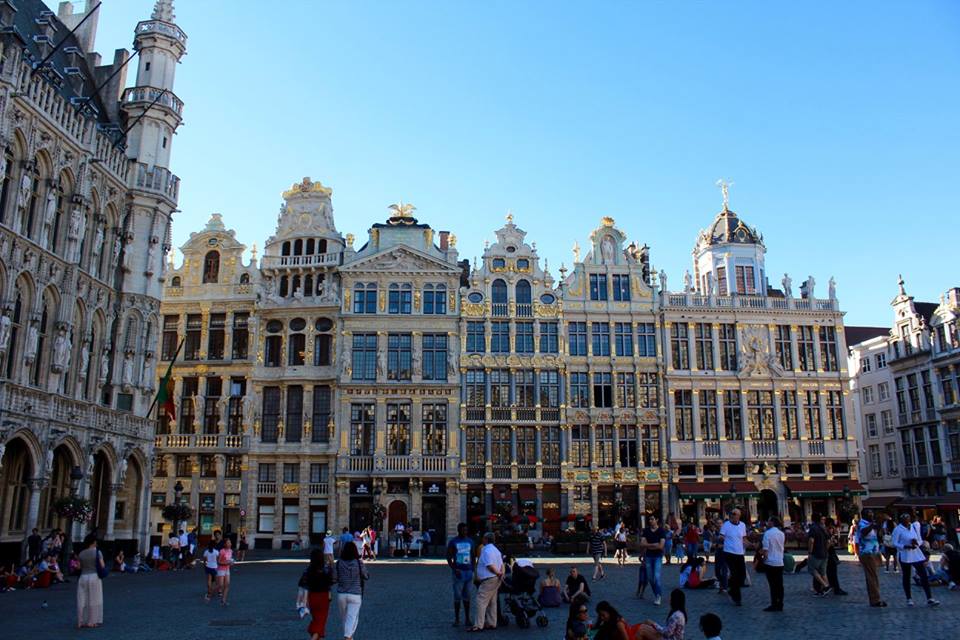 We were there in the middle of this year's heatwave that swept northern Europe, and although we were hardly there for long enough, it was certainly enough to fall in love with Belgium's gorgeous capital.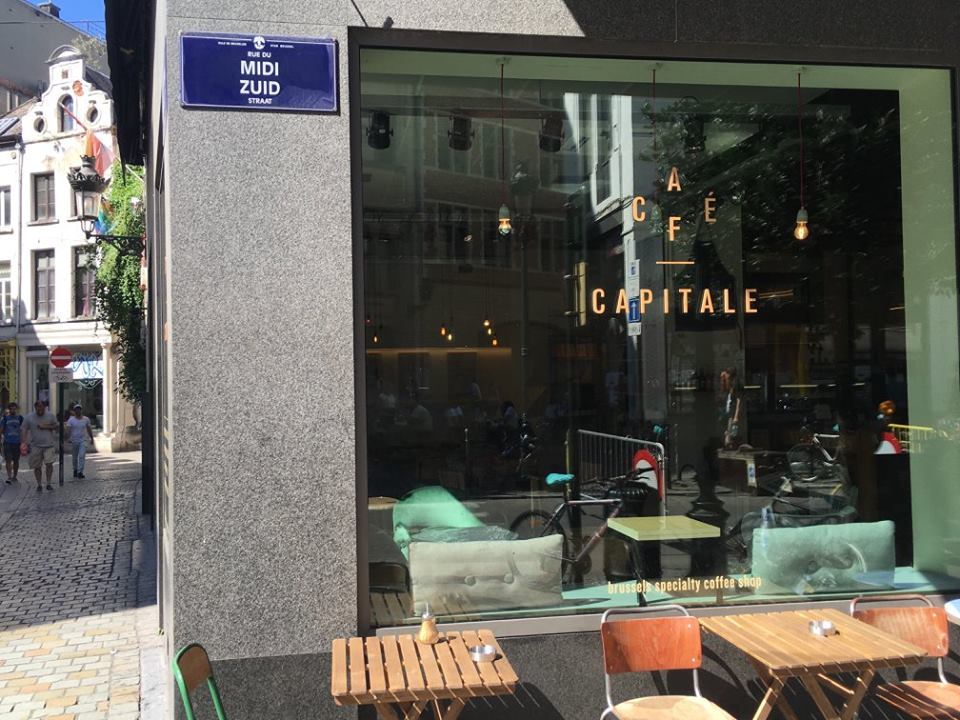 I mean, what's not to love? The road from our hotel lead us directly to the Grand Place, Brussels's historic centre. Hip locals carried loudspeakers churning out samba-driven beats while tourists danced in the centre of the square. Others simply sat, or even lay in the centre of the cobblestone piazza, taking in the gothic-fusion architecture.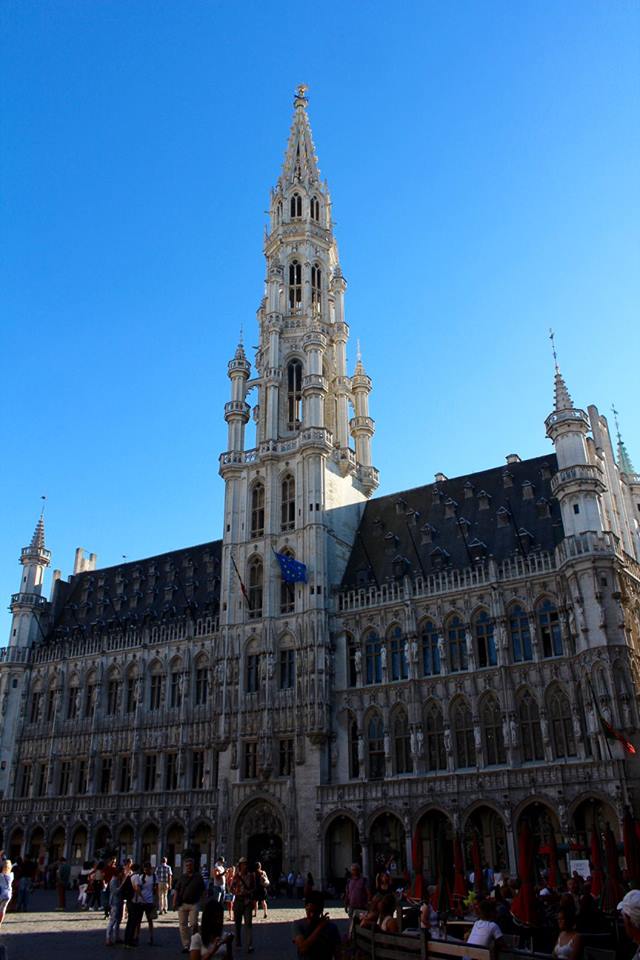 The air was warm, and sweetly scented with an accent of waffles… we followed our noses past shops selling giant meringues until we came across stalls filled with doughy treats.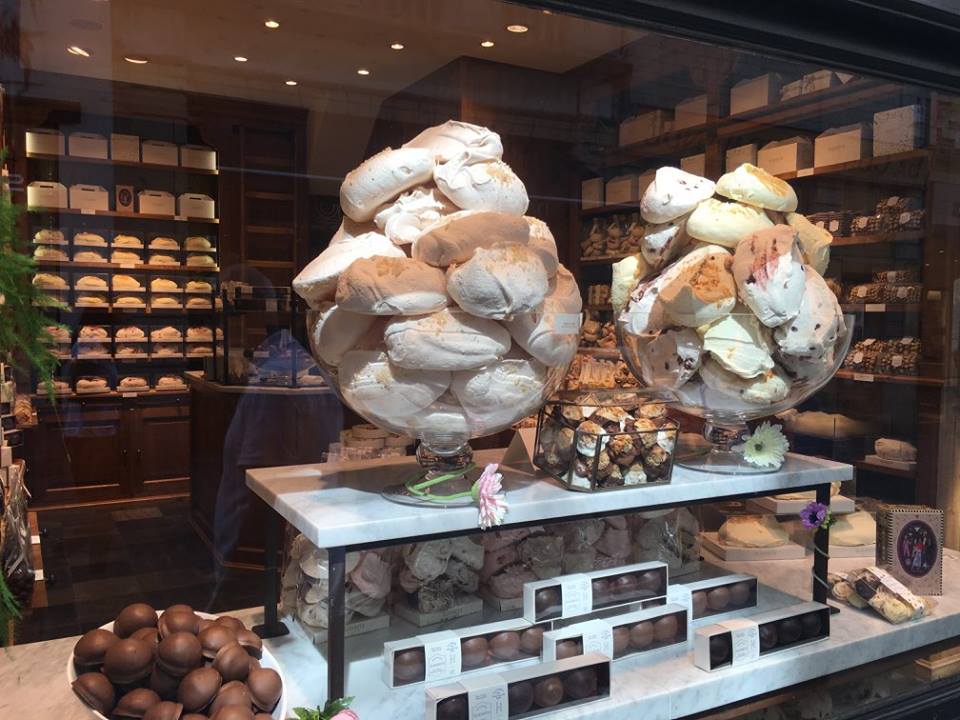 Walking the streets of Brussels, waffle in hand, I realised that this was no ordinary city. I could have spent hours just walking the streets, people-watching, nibbling on waffles slathered with Nutella, and sampling the myriad cold drinks to beat the heat.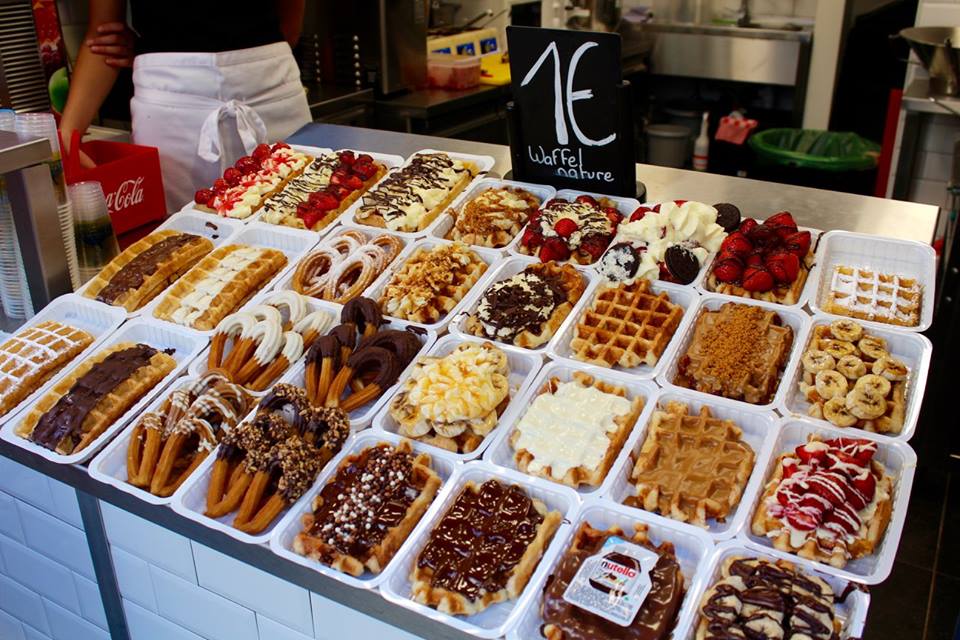 In fact Brussels reminded me a lot of Melbourne in its intrigue – the dozens of interesting shops on the way, the chic sitting right alongside the shabby, as if unaware of their own differences and similarities. The roadside vendors which were so quaint they would seem contrived, if it weren't for the droves of local patrons stamping their seal of authenticity.
The humour, the way the city is so serious, but with a knowing wink – it might be Europe's political capital, but it's still a chilled out kind of place. The effortlessly cool, quirky, friendly and interesting locals – like positive, not-so-self aware versions of Melbourne's hipsters – redefining the limits of normal. Like this accordion player and her companion;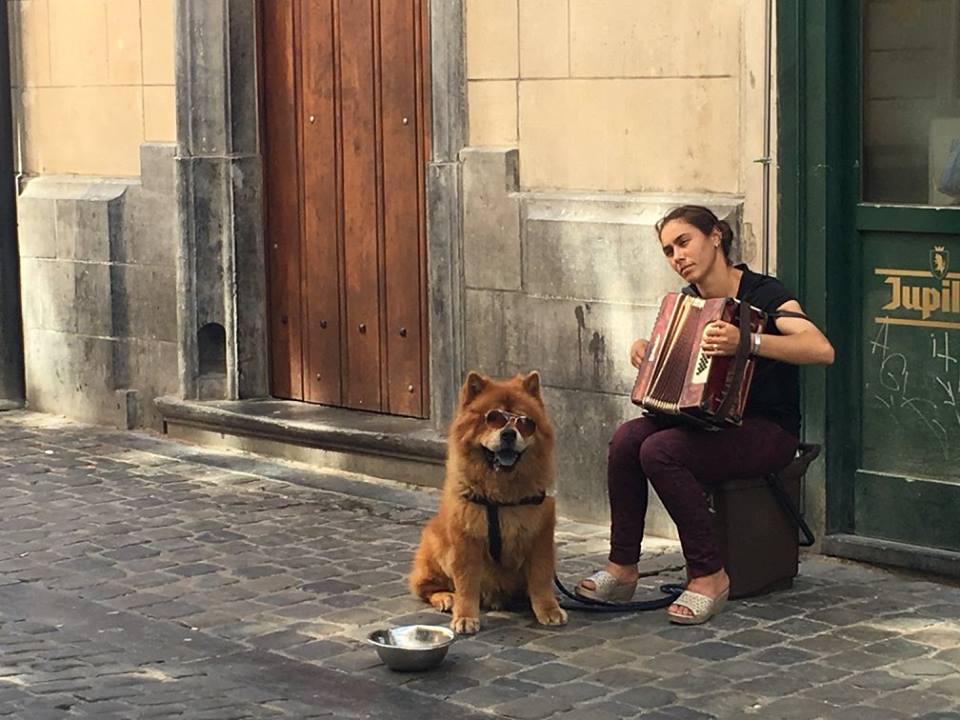 I also loved the localities out of the centre too – Stalingrad with its sheesha-infused streets of Arabic cafes perpetually filled with young men chatting and laughing. Marolles with its narrow streets and pubs serving up cheap and cheerful breakfasts. Matonge with its splash of colour and African culture. Sablon, home to the Street of the Candlesticks.
We pulled up at a small cafe on the corner of Rue de Midi and Rue de Marché au Charbon and ordered an iced coffee, a cold fruit drink (vintage-style bottle and all), and a decadent chocolate brownie to share. It was too hot to sit inside – lots of European places don't come with air-conditioning – so instead we sat outside and watched the world go by.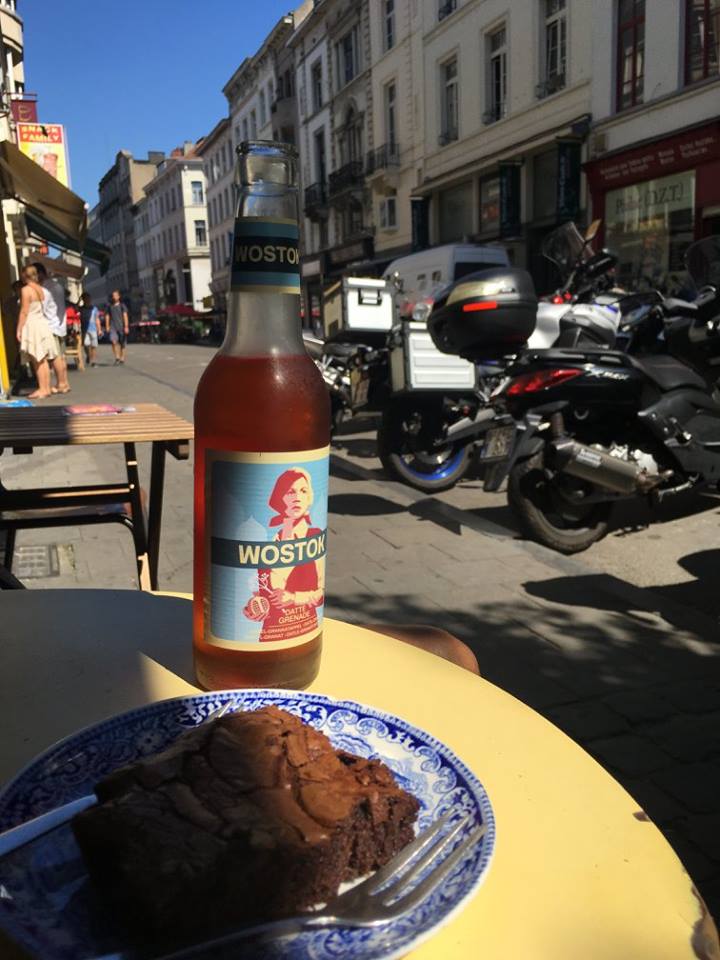 The longer we sat there, watching the world go by, the longer we wanted to stay. We weren't doing anything… simply chilling out in the streets of Brussels in summer, as you do. But it was awesome. I realised that, unexpectedly, Brussels was a place where I could get stuck. Like Beirut, Wadi Rum in Jordan, Bangkok, Passu in Northern Pakistan… this is a place where I could just sit and watch the world go by and begin to lose track of time and myself…
Have you ever "gotten stuck" anywhere? Comment below!