Tim Blight
Travelling during Ramadan
So you've booked your trip to Europe in summer, can't wait to break out the swimming costume on that Aegean sailing cruise, and you're especially excited about that stopover in Dubai enroute. But then you're alerted to a note that you might have overlooked; your arrival in the Las Vegas of the Middle East coincides with Ramadan, the month of day-long fasts. That Arabic lunch you were looking forward to is the least of your worries – the longest you've ever gone without water to drink was in a musty exam room at school years ago, and that was torture. What do you do?
What is Ramadan?
Ramadan is the name of the ninth month of the Islamic calendar – like the Gregorian calendar, the Islamic, or Hijri calendar has twelve months. It's the month when the Qur'an was first revealed to the prophet Muhammad (peace be upon him), and Muslims mark it with fasting from sunrise to sunset – specifically from the first call to prayer (at first light, about an hour before the actual sunrise), to the second last of the day (the moment the sun reaches the western horizon). During the fast observing Muslims must abstain from eating, drinking, smoking and sexual relations. Moreover, they try to focus on prayer, self-discipline and family, and refrain from swearing, arguing and other anti-social behaviour – it's basically a time to try and make yourself a better person.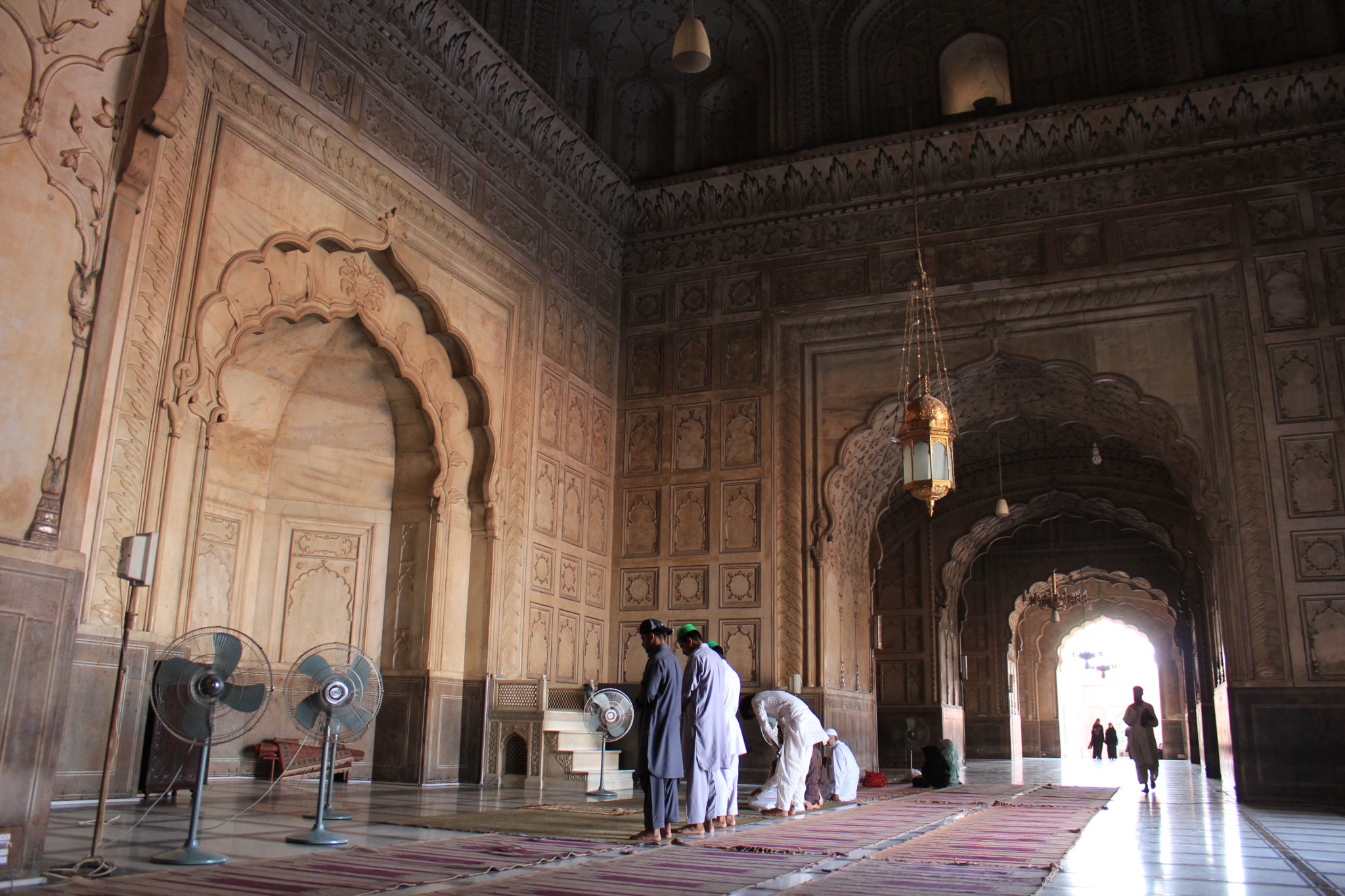 Do I have to fast?
No. A whole bunch of people are exempt from fasting – including those travelling, and non-Muslims. Other exemptions include the young, the old, the sick, menstruating women, and those physically unable to fast. The fast is supposed to be a test of self-discipline, not a punishment or an unreasonable requirement.
Some Muslim countries actually legally enforce the fast. In these countries it is illegal to eat, drink or smoke during the fast in public. These include Saudi Arabia, Algeria, Kuwait, Qatar, Bahrain, Iran, the Maldives (outside of tourist resorts), Pakistan (loosely enforced) and the United Arab Emirates (loosely enforced in the city of Dubai). Note: these laws relate to public behaviour – what you do in the privacy of your room is up to you.
Other countries do not legally enforce the fast upon their populace, meaning that it is an individual choice to fast or not – and this includes Morocco, Turkey, Jordan, Lebanon, Egypt, Bangaldesh, Indonesia and Malaysia.
So what about my holiday?
If you are travelling to one of the countries where it is illegal to eat in public during daylight hours, you really only have two choices; firstly, buy a whole bunch of groceries and eat them in the privacy of your hotel room. Alternatively – ask your hotel for a list of restaurants which are still open during the fast; usually in hotels, they will be out of public sight, but perfectly legal, serving up dishes to all the other travellers who aren't observing the fast.
If you are in one of the countries which don't legally enforce the fast, you will still notice some differences in how things operate; less restaurants will be open and the ones which are will probably have their blinds drawn. Even if you are allowed to eat in public, it's still polite to do it discreetly – i.e., there's really no need to walk past a mosque at midday prayer time while relishing an ice cream. Take your cues from people around you – if no-one else is quenching their thirst, then it's probably more polite to hold off until you get to a restaurant, shopping mall, or hotel before cracking open that bottle of water.
All of that said, if you are not a Muslim, or if you are travelling (even as a Muslim), a fair bit of flexibility and understanding is usually shown by locals. In Pakistan (which is 97% Muslim), I recently travelled by bus and domestic flight where foreigners and locals alike were openly drinking tea and eating breakfast – both while travelling and at the airport and bus stations. And if you really really need that glass of water – no-one is going to stop you.
Aside from people no eating, you might find that everything tends to go slower during Ramadan, especially during the first couple of days when people are adjusting to the fasting schedule. Some offices keep irregular hours, you might find people dozing off at their desks, and traffic is usually atrocious for about an hour before sunset, as everyone tries to get home in time to eat. The best advice is just to be patient – things happen eventually.
Can I get involved?
Sure, why not? Lots of places have special Ramadan festivities – shops and malls are open late into the night (even until sunrise in some places) and sometimes there are special night markets. Some of the best food is on offer during Ramadan – you just have to wait until after dark to taste it.
Restaurants usually put on special buffets for iftar (the breaking of the fast, in the evening) or suhoor (the heavy breakfast which precedes sunrise). Book yourself a table at one of these – you won't be disappointed! Just remember not to dig in until everyone else has started, or in the case of suhoor, to stop eating once everyone else does. Getting invited to someone's home for iftar or suhoor is an even better experience – but the same rules apply.
If you want to try fasting – even just for a day, or for part of the day – then that's up to you. You'll get the real experience if you do it with at least one friend so you can break the fast together. Remember it's supposed to be a communal, somewhat enjoyable challenge.
And if you find yourself in a Muslim country on Eid – the festival which ends the Ramadan fast – try to get invited to someone's home, and take a big appetite – you'll leave with memories (and probably a stomach-full) to last a lifetime!
And last but not least, don't forget to wish Ramadan Mubarak (Happy Ramadan) to everyone you meet!
Ramadan 2017 is expected to begin on May 27 or 28, and end on June 25 or 26, depending on the country. Confirm dates closer to the time, and stay tuned to local media or contact your hotel for details.
Have you ever travelled in a Muslim country during Ramadan? What was it like? Comment below!