Tim Blight
Sary Tash, Kyrgyzstan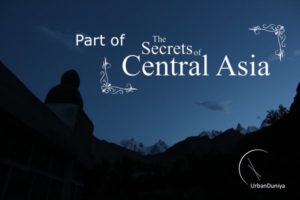 On the surface, Sary Tash in Kyrgyzstan is nothing special; a small dusty service town at the junction of the Pamir Highway and the routes from Russia via Kyrgyzstan to China. However like so many places I have been, I began peeling back the layers and during my weekend there started to fall in love with it. The Secrets of Central Asia were beginning to show their true beauty.
I had arrived in Sary Tash after a long journey from Khorog in Tajikistan across the Pamir Highway. I stayed at a little guesthouse where I met another tourist, a socially-awkward but ultimately charming man, Aaron, who was 6 months into his round-the-world cycling tour from his home in Germany. On the Saturday afternoon we were joined by Take, a eager 22-year-old economics student who made odd computer-esque noises while eating and was cycling to London. Upon being asked if he knew if Sary Tash had an internet café, he loudly proclaimed "I don't need technology!!" Ok then.
The rest of the weekend was spent whiling away the hours, making regular trips to the local supermarket, chatting with the guesthouse owner's lovely daughter, Dinara, who is on summer holidays from her journalism degree in the capital Bishkek, and photographing the imposing panorama of the Pamir Mountains, still visible to the south.
And when all that got boring, I did what I most like to do; I ate. And what a great place to do it – freshly churned butter and home made apricot or cherry jam with hot bread for breakfast, chunky tomato and onion relish with potato bake for lunch, just-picked watermelon and green tea for afternoon tea, and vegetarian dumplings in hot broth for dinner.
A peculiar point of cultural difference here is the way people say 'Grace' for a meal. Throughout the Muslim world (at least everywhere I've been) people usually say Bismillah ("In the name of God/Allah the mericiful") before a meal. However in Central Asia, people will usually say Allahu Akbar ("God is Great") after the meal.
On the very lazy Sunday afternoon, the thought even crossed my mind that I could have stayed longer. I walked some local children, some of the cutest I've ever seen, playing around in the yard, and walked towards the café at the junction of the Pamir Highway and the road to China. Some local men were spilling out of the café, joking around in expressions of brotherly love, empty vodka bottles on the table.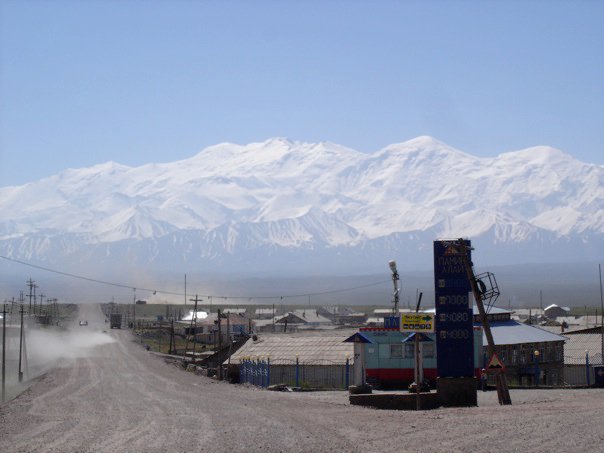 That night I took a walk around the guesthouse's garden. Above, the night sky was a flawless ceiling of stars. It could have been a dream.
Have you ever stayed in a homestay? What was your experience like? Comment below!