Tim Blight
Uch Sharif
Uch Sharif is a town of celebrated Sufi saints. Sufism is an intriguing mystical take on Islam, seeming to blend traditional Muslim teachings with a healthy dose of subcontinental "healthy mind, healthy soul" thinking. Sufi thought was developed originate from the Persian Gulf; either from Eastern Iran, Afghanistan or Pakistan. Sufis believe that while prayer and ritual is an important part of religion, what is most important is that God (Allah) is felt inside one's heart. The creed is deliciously colourful and intimately fascinating; it is one that is close to the hearts of many in Pakistan, Iran and India, even people who are not 'declared Sufis'.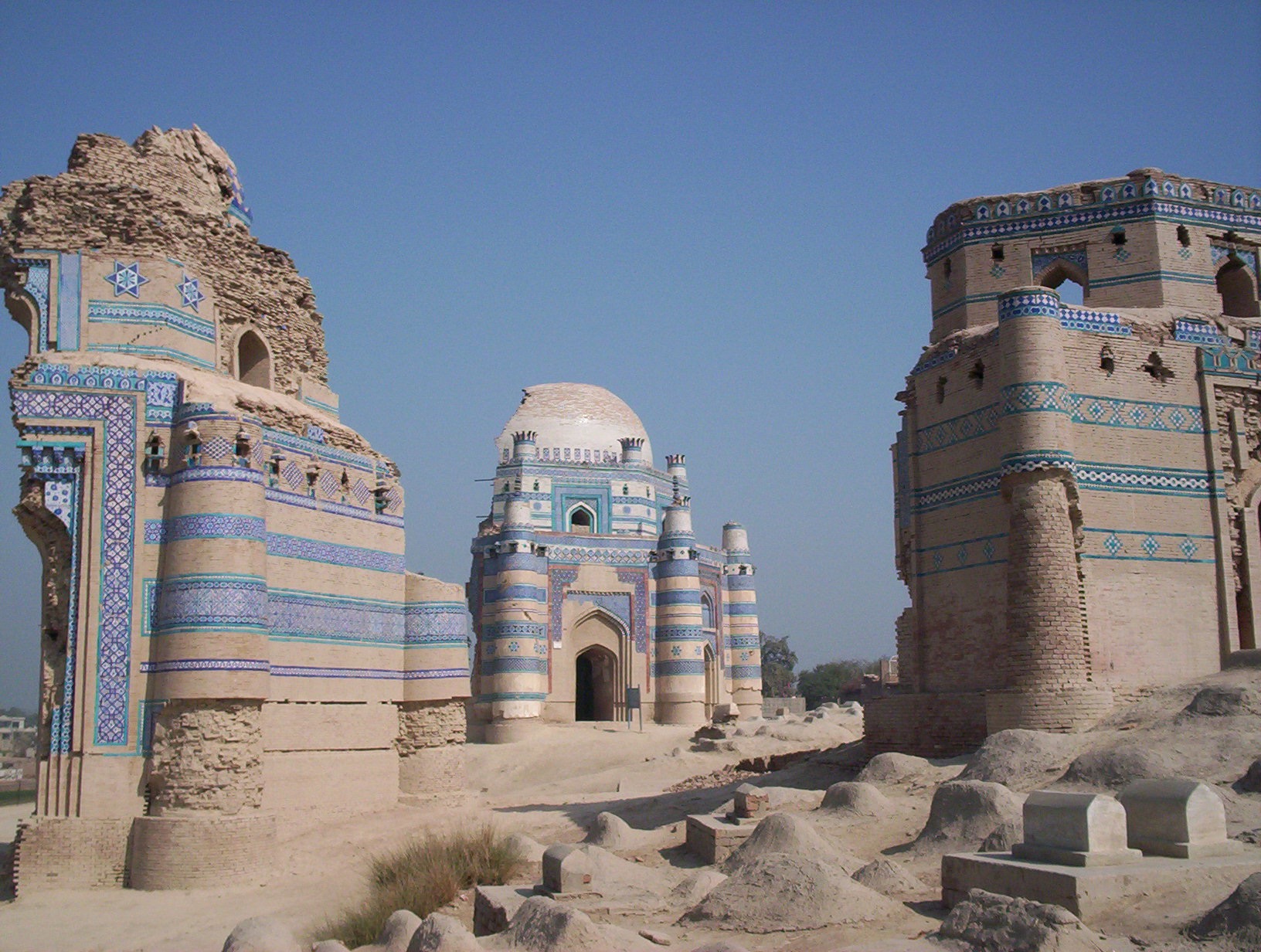 Uch Sharif is home to spectacular shrines dedicated to Sufi spiritual leaders. These shrines have been visited over the years by explorers Marco Polo and Ibn Battuta. The original shrine is dedicated to Jalaluddin Surkh Bukhari, a mystic and saint who is apparently converted Genghis Khan to Islam. Aside from that structure, there are two other large buildings, dedicated to Bukhari's grandson Hazrat Jalaluddin Bukhara (also a Sufi saint), and his wife Bibi Jawindi. Bibi Jawindi's tomb is by far the best preserved.
The spiritual significance of the site is enormous and it is impossible to not be moved by these crumbling temple-like structures rising out of the rice paddies. This is what I love about Pakistan; it is not so much about seeing as feeling. It is a human destination; it's not the shrine, but the haunting feeling it gives you that you remember. Uch Sharif is easily one of Pakistan's most impressive destinations, and one of Asia's most underrated.
See the shrines of Uch Sharif in the latest UrbanDuniya video by clicking here.
What is the most beautiful shrine you have visited?