Tim Blight
Last weekend I launched my second book, Recipes for Ramadan, through Amazon.com. Today, as part of the launch festivities, I'm giving away one of my favourite recipes from the book; it's healthy and delicious, and so easy to make.
While fish is eaten across much of India, the southern Indian curries are distinctive for their use of ocean fish and coconut milk. This contributes to make this dish a refreshing change from the meat and cream heavy concotions of north Indian kitchens. The style of this particular dish originates in the state of Kerala, but is not dissimilar other south Indian cuisines, or indeed Sri Lankan or Maldivian.
You can find 64 more lip-smacking recipes in Recipes for Ramadan, yours from $24.99*; just click here!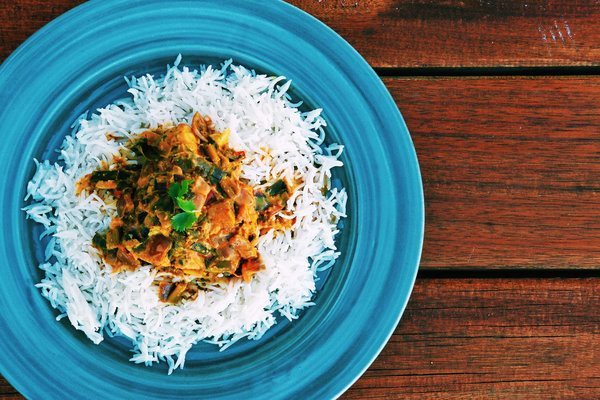 Meen Curry (Kerala Fish Curry)
Serves 4, 40 minutes
Ingredients
500g any white ocean fish
2 teaspoons crushed garlic
2 teaspoons crushed ginger
handful of curry leaves (in good supermarkets, or an Indian grocery store)
1 red onion, diced
2 green chilies, split and deseeded
handful of spring onions, chopped
1 tomato, diced
1 teaspoon turmeric
1 teaspoon salt
1 teaspoon chili powder
1 tablespoon tamarind paste (in good supermarkets, or an Asian grocery store)
2 teaspoons coriander powder
500ml coconut milk
hot water
oil
handful of coriander leaves (optional garnish)
Serve with
boiled basmati rice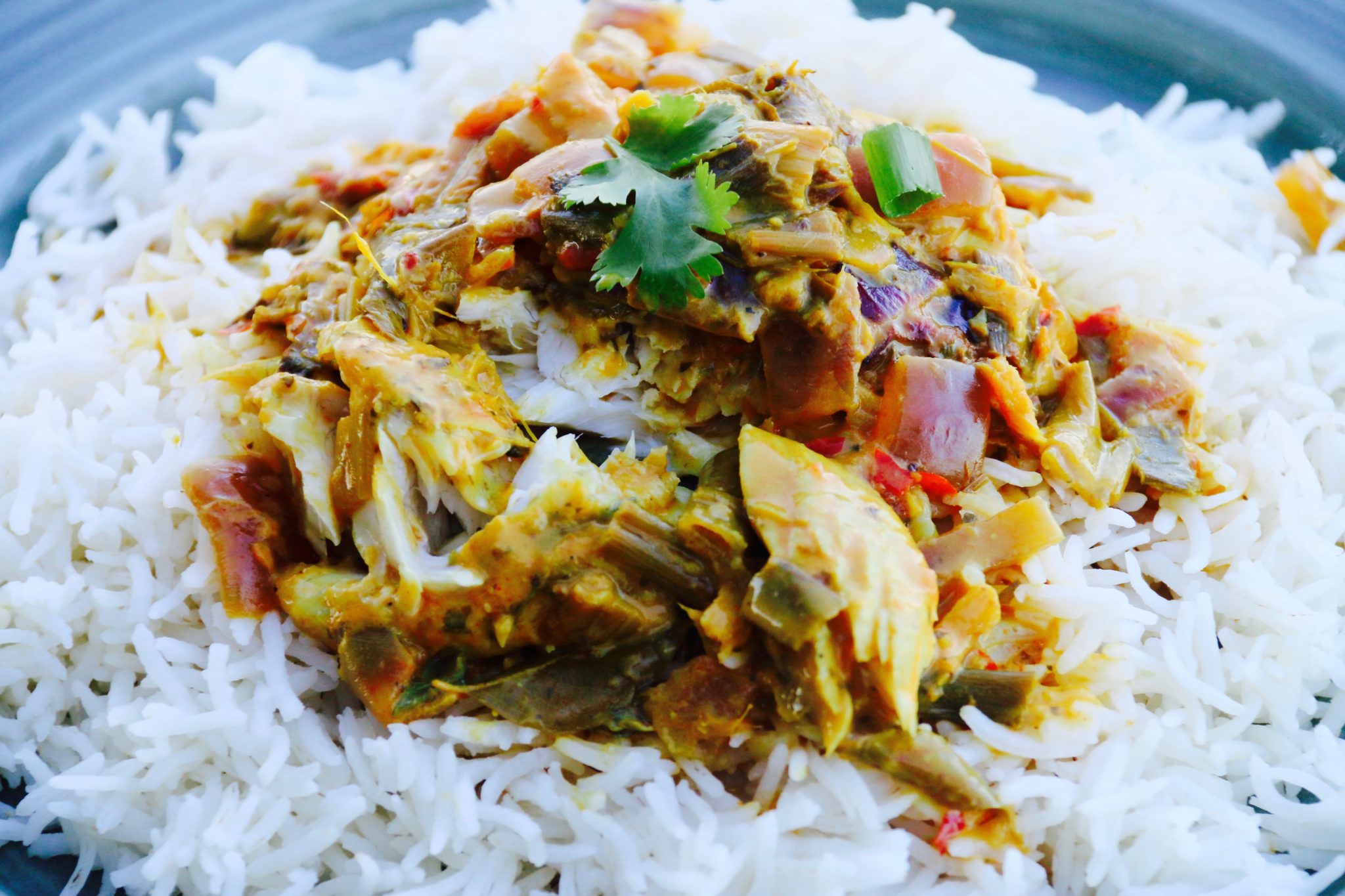 Method
Heat some oil in a pan, then over medium heat, fry the ginger, garlic and curry leaves for 3 minutes
Add the onion, spring onions and green chili to the pan, and stir fry until the onion starts to brown
Add the tomato, coriander powder, turmeric, chili powder, salt and tamarind into the pan, along with ¼ cup of hot water. Cook for five minutes, constantly stirring.
Add the fish pieces and a cup of hot water, and cook for five minutes.
Cover the pan, reduce the heat and allow to simmer for 20 minutes or until fish is cooked, stirring occasionally.
Once the fish is cooked, add the coconut milk. Simmer for a further 5 minutes.
Remove from heat and allow to stand for 10 minutes
Garnish with chopped coriander leaves on top, and serve with white rice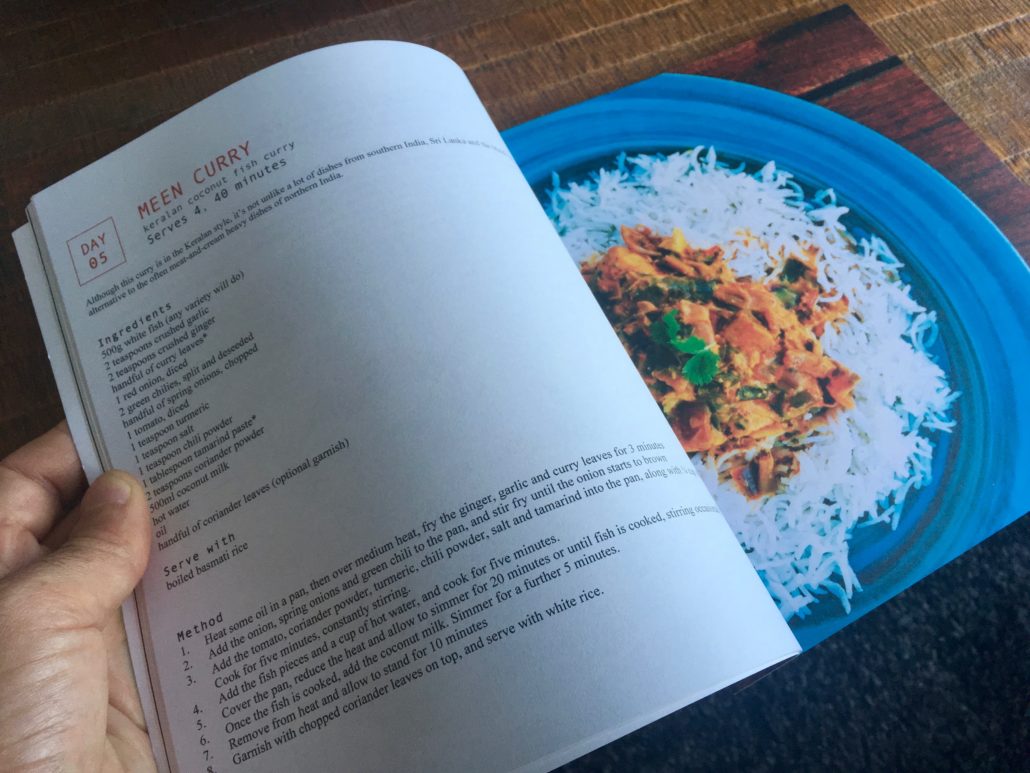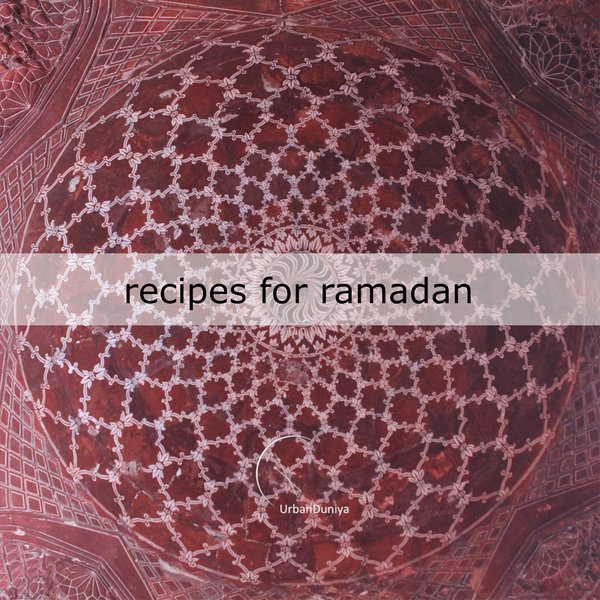 *Price is in USD and does not include postage and handling. Price may vary according to exchange rates fluctuation, currency variation and region/territory-specific pricing as dictated by Amazon.com and CreateSpace.