Tim Blight
Plan your Cherry Blossom viewing in Japan!
Nowhere else does one particular flower inspire such national celebration. Every March and April, as gardens across Japan explode into a canopy of pink and white, millions faithfully come out of their houses to welcome the end of winter. It's a national festival quite unlike any other; families picnicking, couples both young and old taking long walks through the floral wonderland, photographers skulking around with cameras swinging from their necks, and a general festive mood that takes over ever corner of the nation.
Its advent across Japan is one of the few times of the year that Japanese society could be described as exuberant and giddily excited; the famously reserved nation springs to life in observance of this natural spectacle.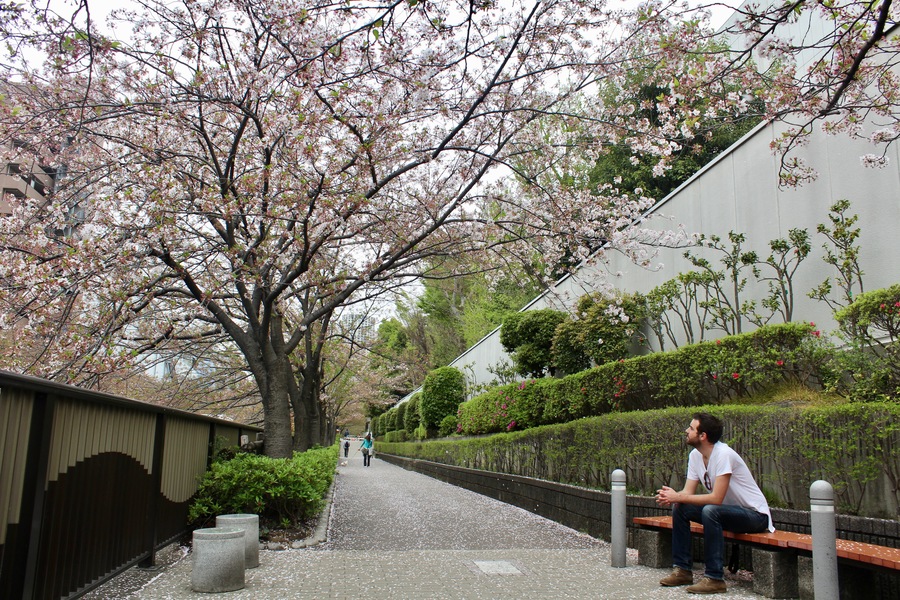 Sakura is Japan's national flower, and is a symbol of renewal and a return to the simple pleasures in life.  In fact the Japanese language even has a name for the practice of cherry blossom, or sakura, viewing; hanami. In short, cherry blossom viewing in Japan is a seriously big deal.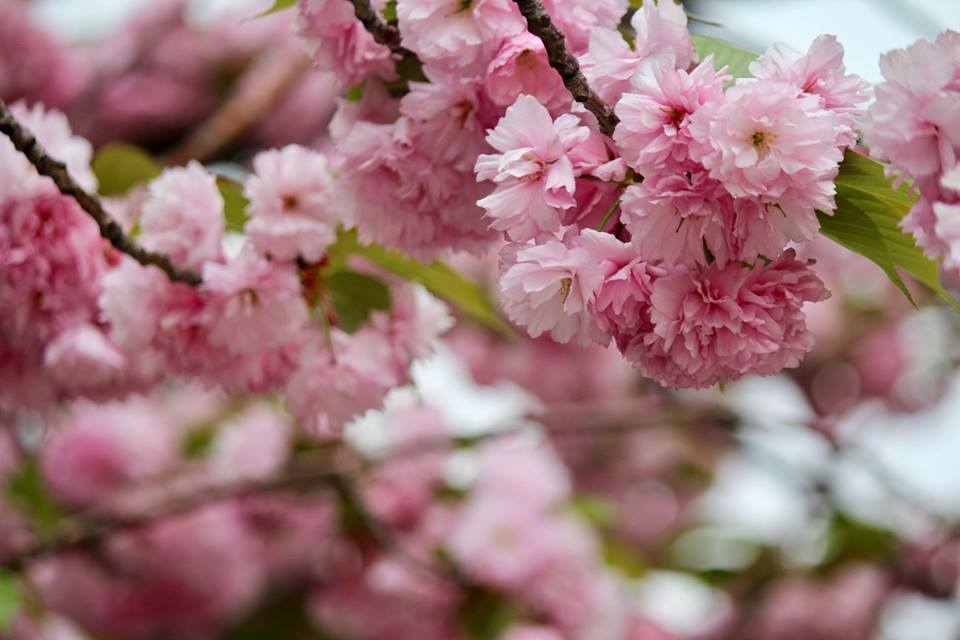 Where?
The Japan Cherry Blossom Association (I told you it's a big deal) has published a list of Japan's Top 100 Cherry Blossom Spots. Google also edits its maps during cherry blossom season to show places where you can view the flowers – small icons depict a flower in first bloom, full bloom, and post-peak bloom, along with information on expected blossom dates.
When?
This is not like any other festival where the dates are scheduled; hanami occurs when the sakura are in bloom, and that is an approximate science depending on the climate. In good conditions the delicate pale petals stay on the trees for about a week or two before being torn away by the breeze – so your timing needs to be very precise.
Because the sakura bloom with the onset of warmer spring weather, it occurs in different parts of Japan at different times, according to weather conditions, latitude and attitude. The Japan Meteorological Agency monitor the "cherry blossom front", a wave of warm conditions that corresponds to the blossoming of sakura northwards across the country. News of the bud openings are relayed from the public to the agency, and from the agency back to the public through news reports.
The first openings are in the southern Ryukyu (including Okinawa) in late January, but the hanami season really gets underway in late March when blossoms begin in Kyushu. In the last week of March or first week of April you can expect blossoms in central Honshu, throughout April the front passes trough alpine and northern Honshu, and in late April and early May it reaches Hokkaido.
Jump to 1:42 for the Cherry Blossom Forecast from this English language weather report from Japan's NHK News Channel
Because the blossom dates are simply forecasts (much like the weather), the best way to see them is to arrive in Japan before the seasons begins. Station yourself somewhere which is guaranteed a good bloom and wait it out, although that's hardly practical for travellers who working with a short timeframe.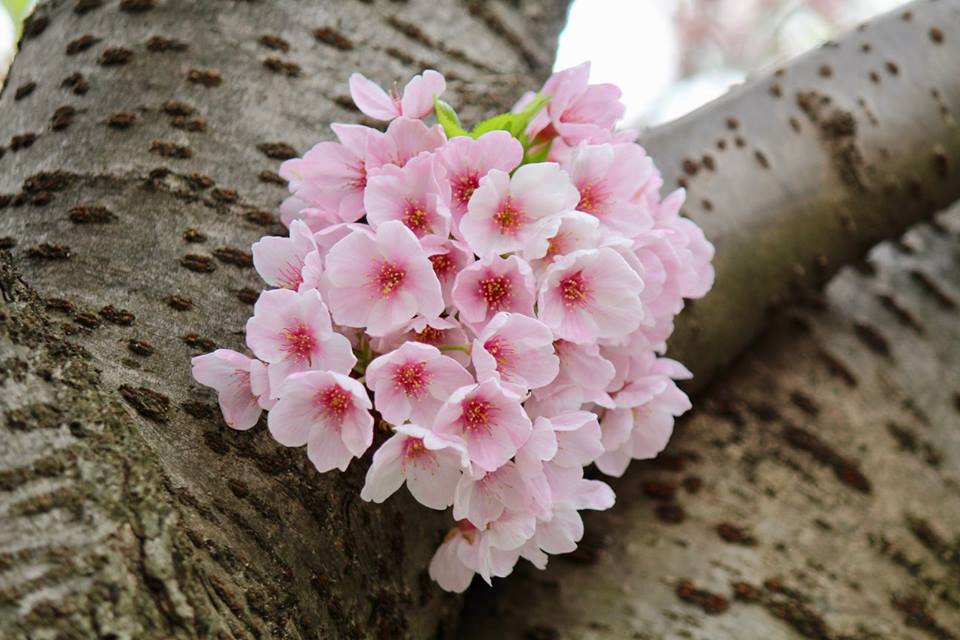 If you are only in Japan for a short time, your best bet is to try to be somewhere in the vicinity of the blossoms when they are expected, and get ready to travel nearby for the best blooms. For example, aim to be in Tokyo in the first week of April, and have flexible travel plans – if you are too early in the capital, but hear that the blossoms in Kyoto are on point, jump on a train there. If you arrive in Tokyo to see petals on the ground, but read that Nagano (in the mountains) is about to go crazy, that's only an hour and a half away!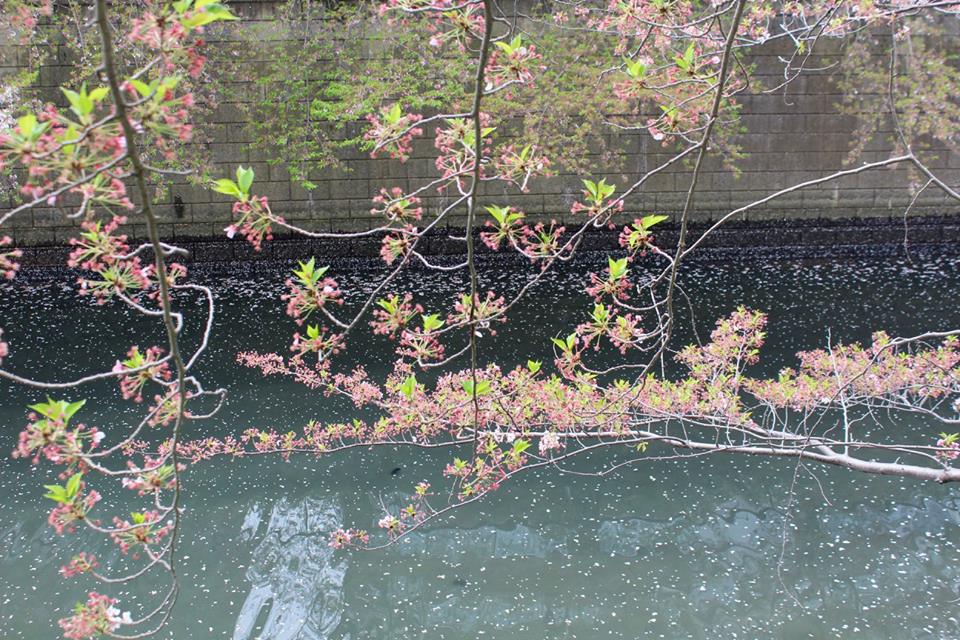 Sideshows
It's not all about the cherry blossoms on the trees! Shops are adorned with decorations and special meals are eaten, such as dango (sweet dumplings), festive bento (lunch boxes) with sake (rice wine). Festive songs are played, and many restaurants offer sakura flavoured treats like sakura ice cream or cakes. Sakura essence tastes a little like rose, only subtler and with a hint of cherry.
And, in case you were wondering if the Cherry Blossom festival in Japan is worth seeing – after all, it's just a bunch of pink flowers… I'll let this picture speak for itself;
Have you been to Japan during Cherry Blossom season? What was your experience like? Comment below!