Tim Blight
Gorgan, Iran
In late 2005 I took a train from Tehran to Sari in Iran's northern Mazanderan province. The journey was simply breathtaking, winding its way through the Albroz mountains down towards the Caspian Sea.
I still love this picture of mine, sitting at a railway station in Tehran, waiting to depart.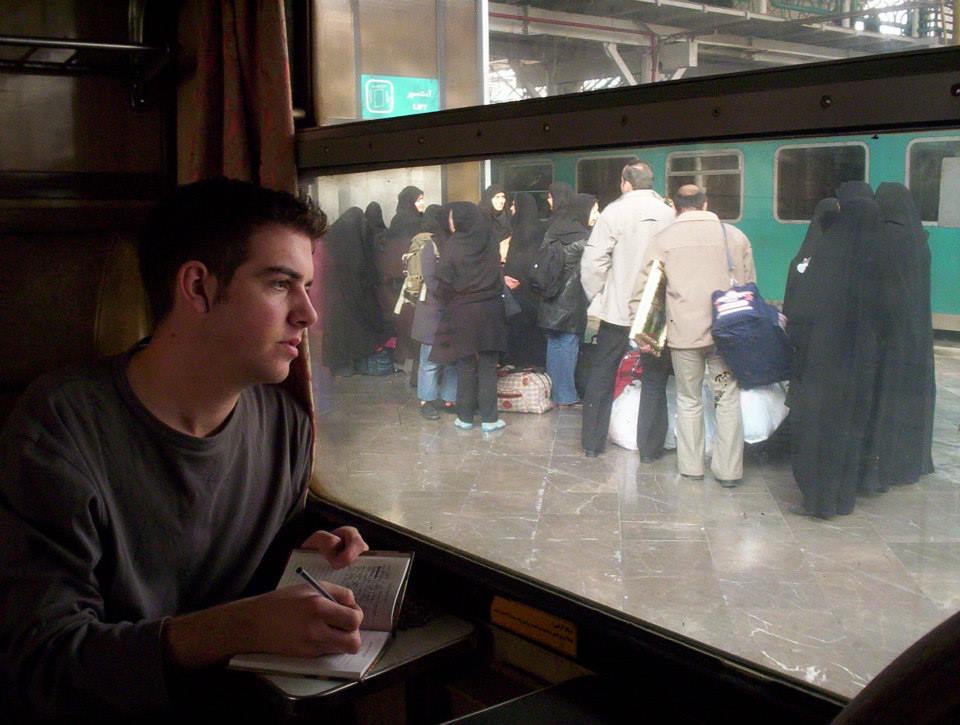 From Sari I took a savari (shared taxi) to Gorgan, an elegant town of tree-lined boulevards and fountains in parks. Its setting is even more beautiful, at the start of the Alborz Ranges where they give way to the harsh Central Asian plains.
There I met some friends of mine, with whom I stayed, and travelled to the Alang Darreh Forest, just outside the city of Gorgan. It was in full autumn mode; the leaves were turning and between the rain showers, we spotted locals heading out for a weekend picnic.
The next day, we also headed out to the mountains around Gorgan, where the roads are lined with the portraits of local war heroes.