Tim Blight
Melbourne Night Noodle Markets
Last week I went with some friends to the popular Night Noodle Markets at Melbourne's Birrarung Marr. It was my first time to the noodle markets in Melbourne, which are part of The Age Good Food Month in Melbourne.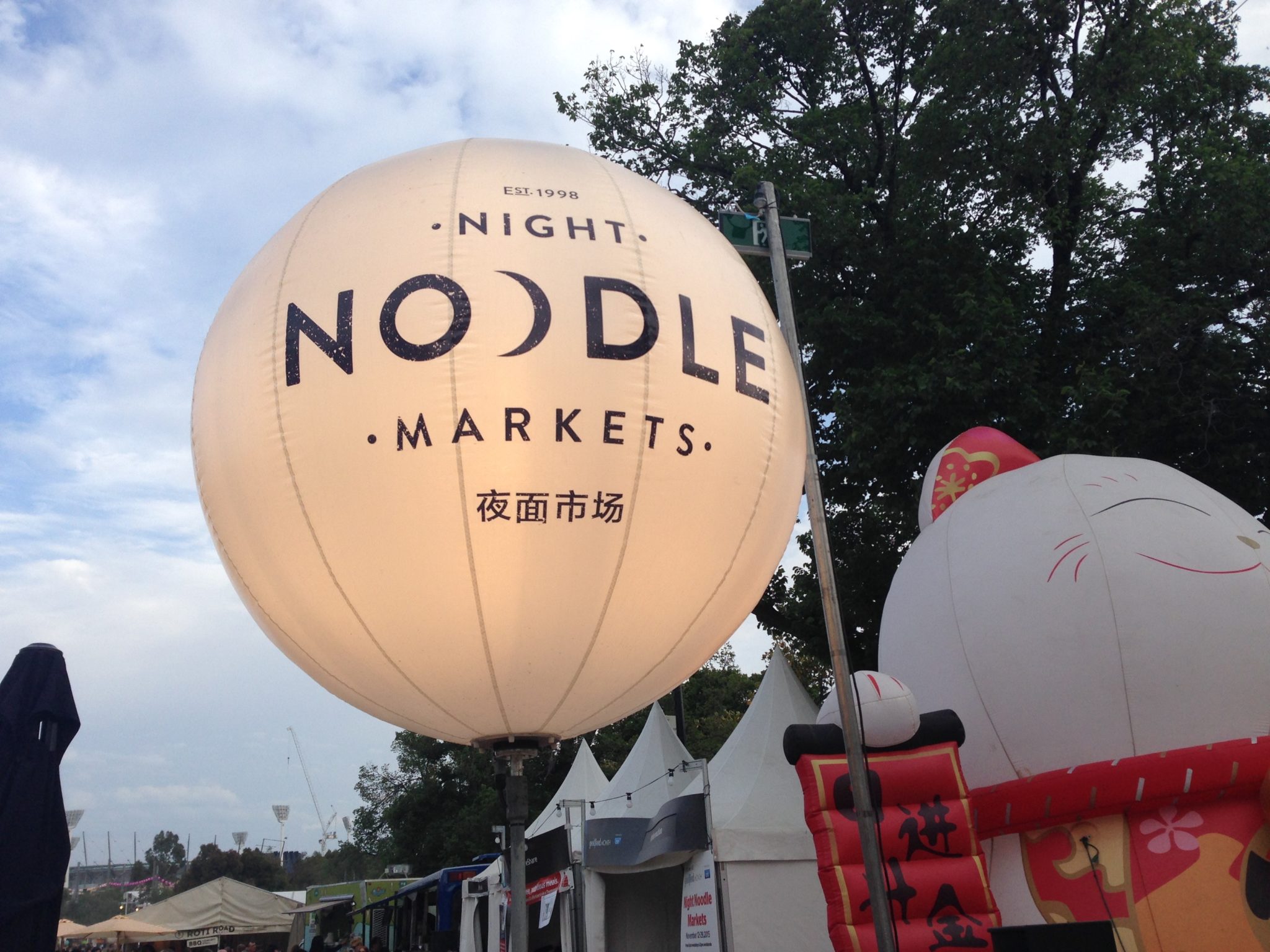 The location, at Birrarung Marr, is great – right by the Yarra River and with the city's imposing buildings as a backdrop. Every year the city's best Asian restaurants come together to build stalls in Birrarung Marr, dishing up the city's best Asian cuisine as the sun sets.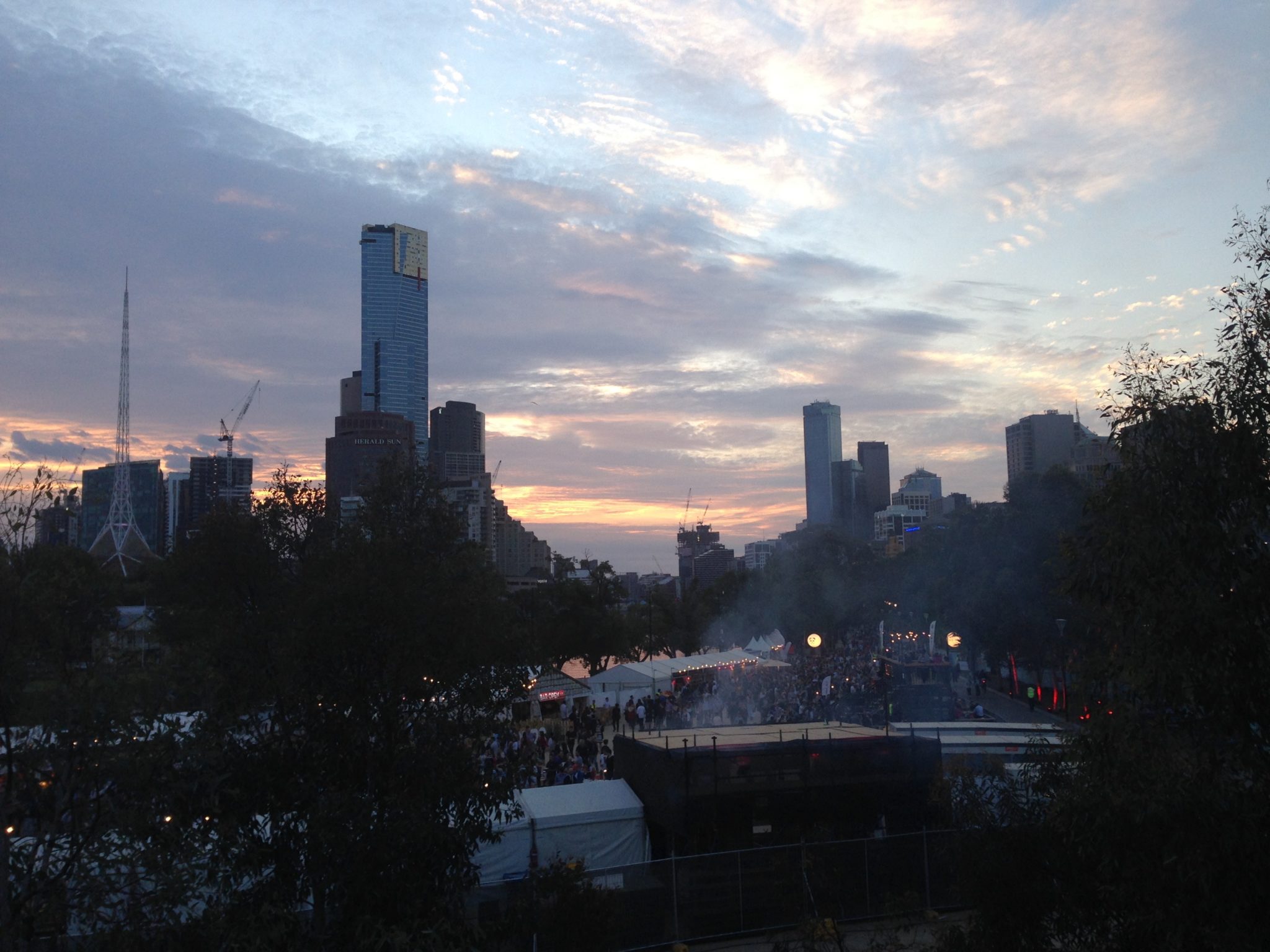 Already planning a second trip, I began by going for my favourite – Thai. Pad Thai and Pad See Ew might be "boring staples", but I figured they would be my best shot to start with. I also picked up some yummy satay skewers – all of this was from the Spanthai stand in the lower terrace of the park. The satay was great, but the noodles weren't the best I've had.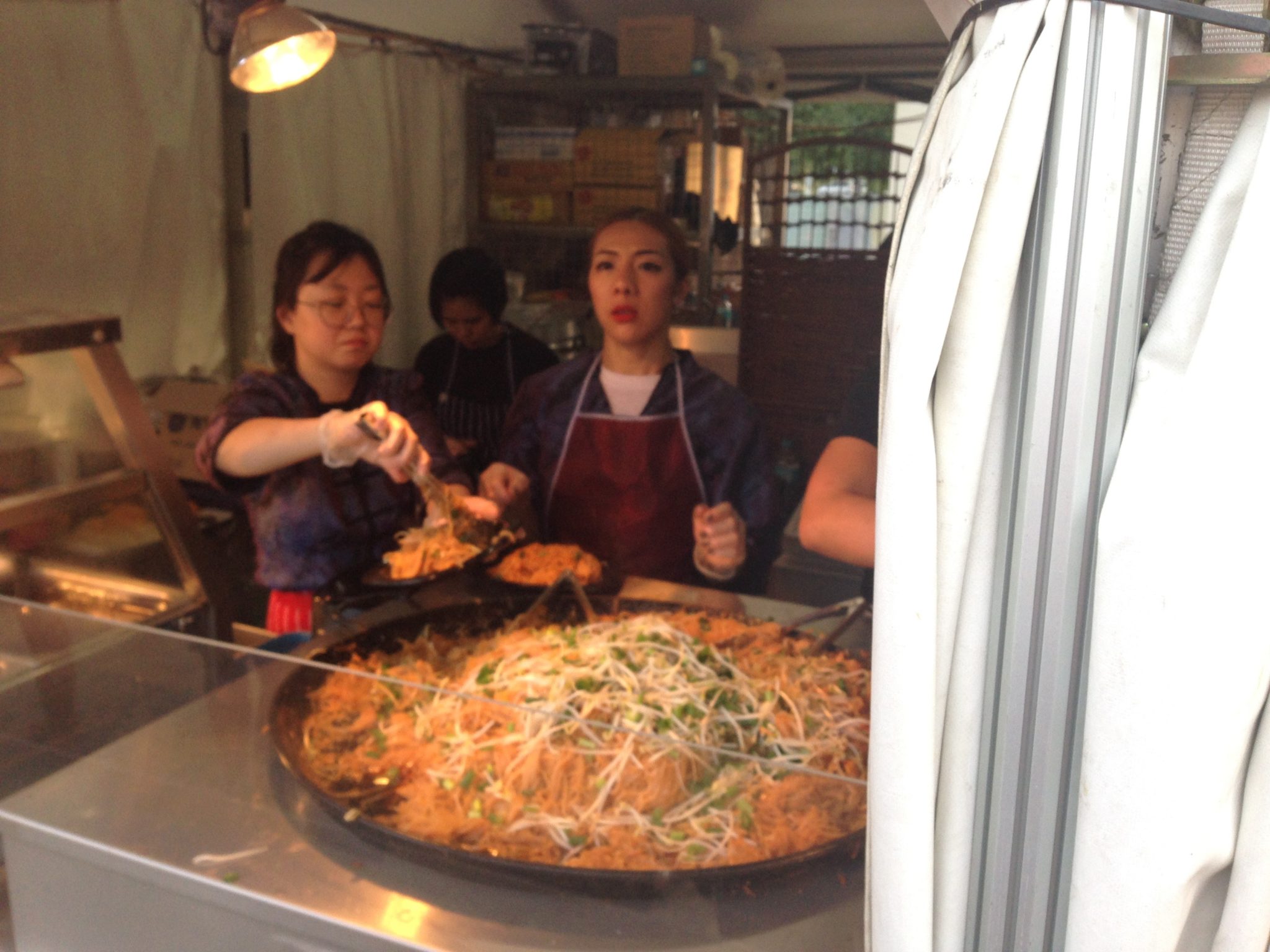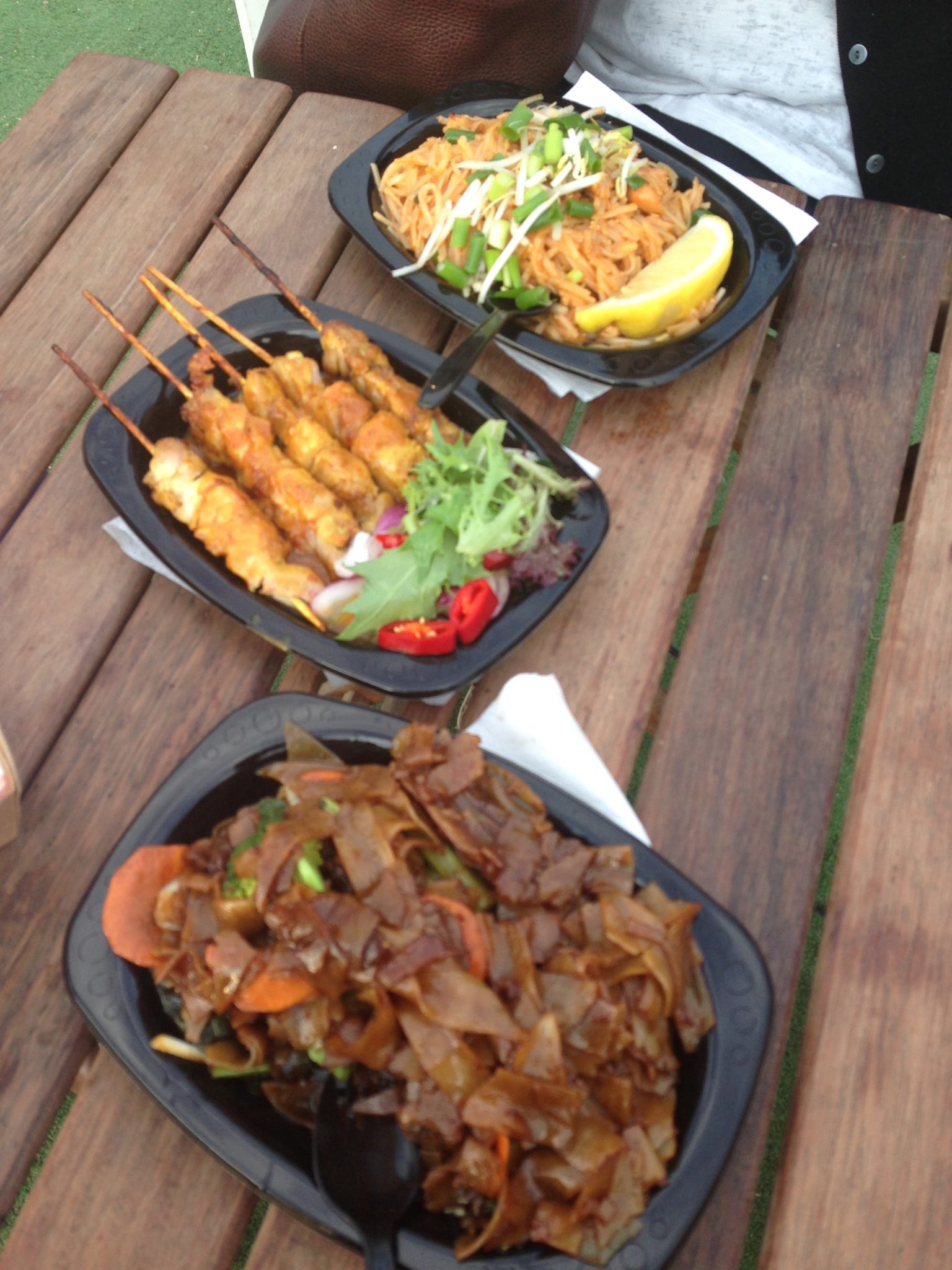 We took a walk around the middle and upper terraces, where we were afforded a great view of the city at dusk.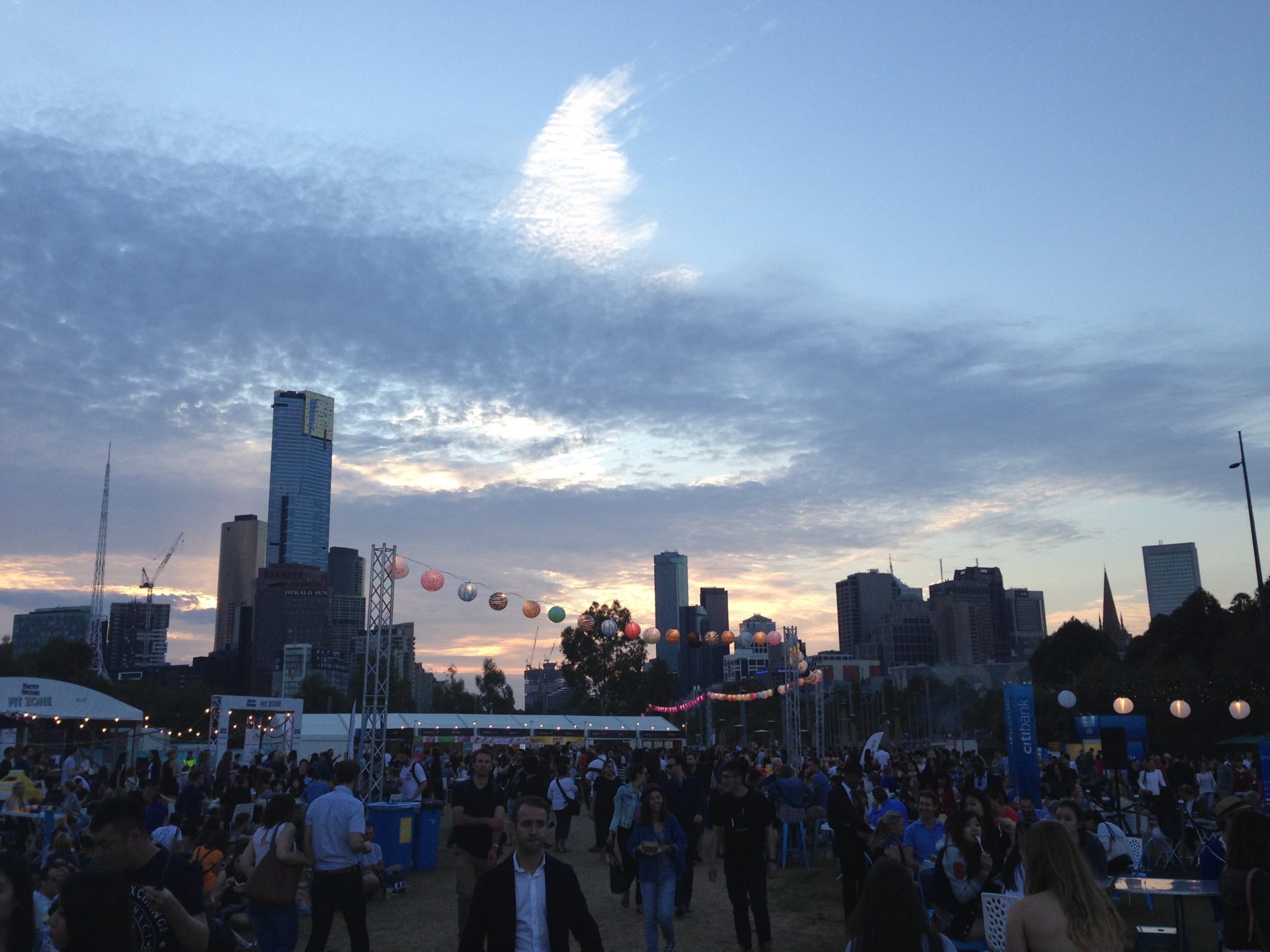 Near the western end of the middle terrace we picked up 'Lime in the Coconut', a lip smacking lime and coconut ice cream with lashing of sweet syrups and toppings, served in a cute coconut bowl.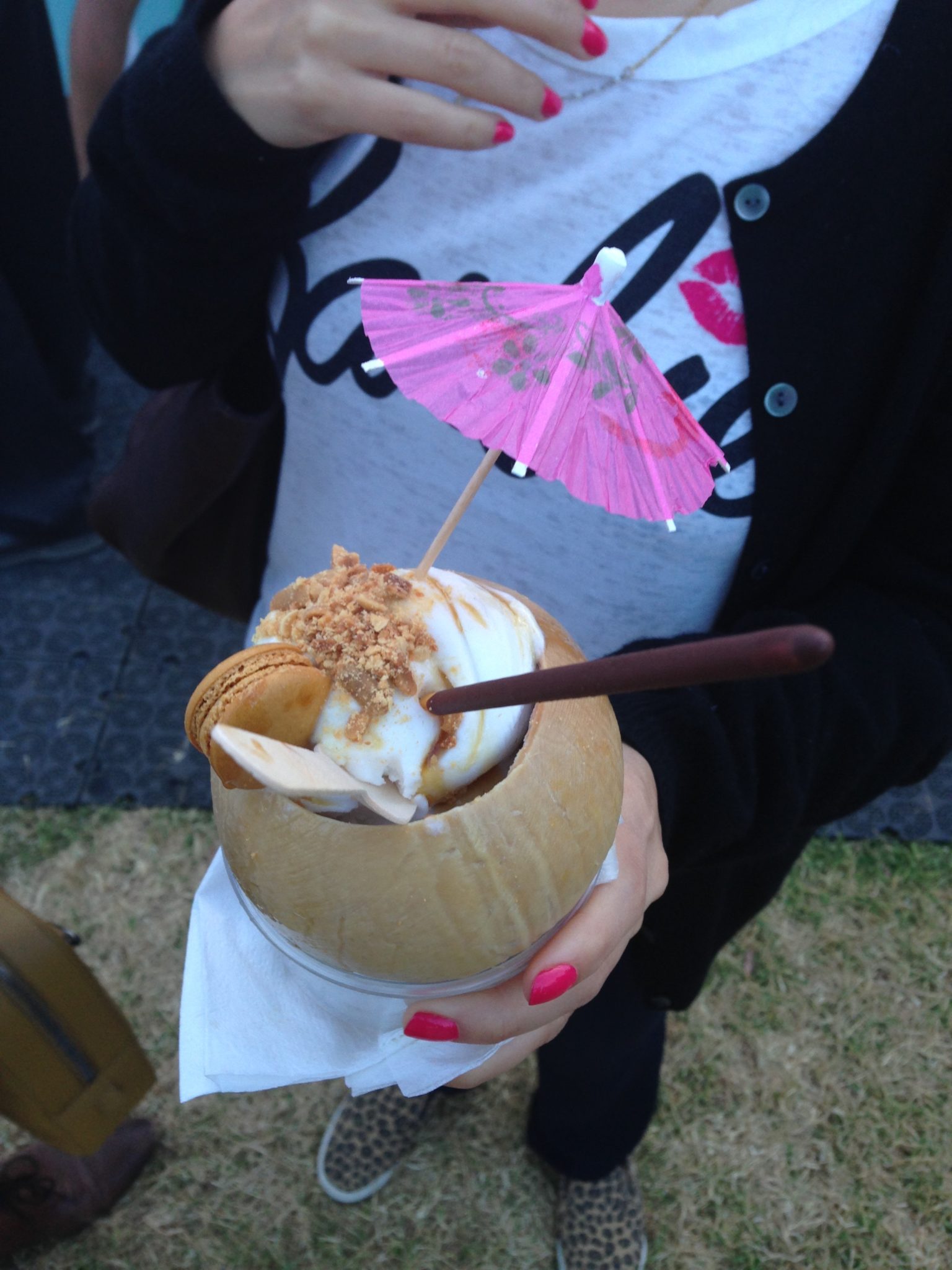 Back on the lower terrace, we picked up mango and sticky rice for another round of dessert, but like the rest of the Thai offerings that night, was just ok.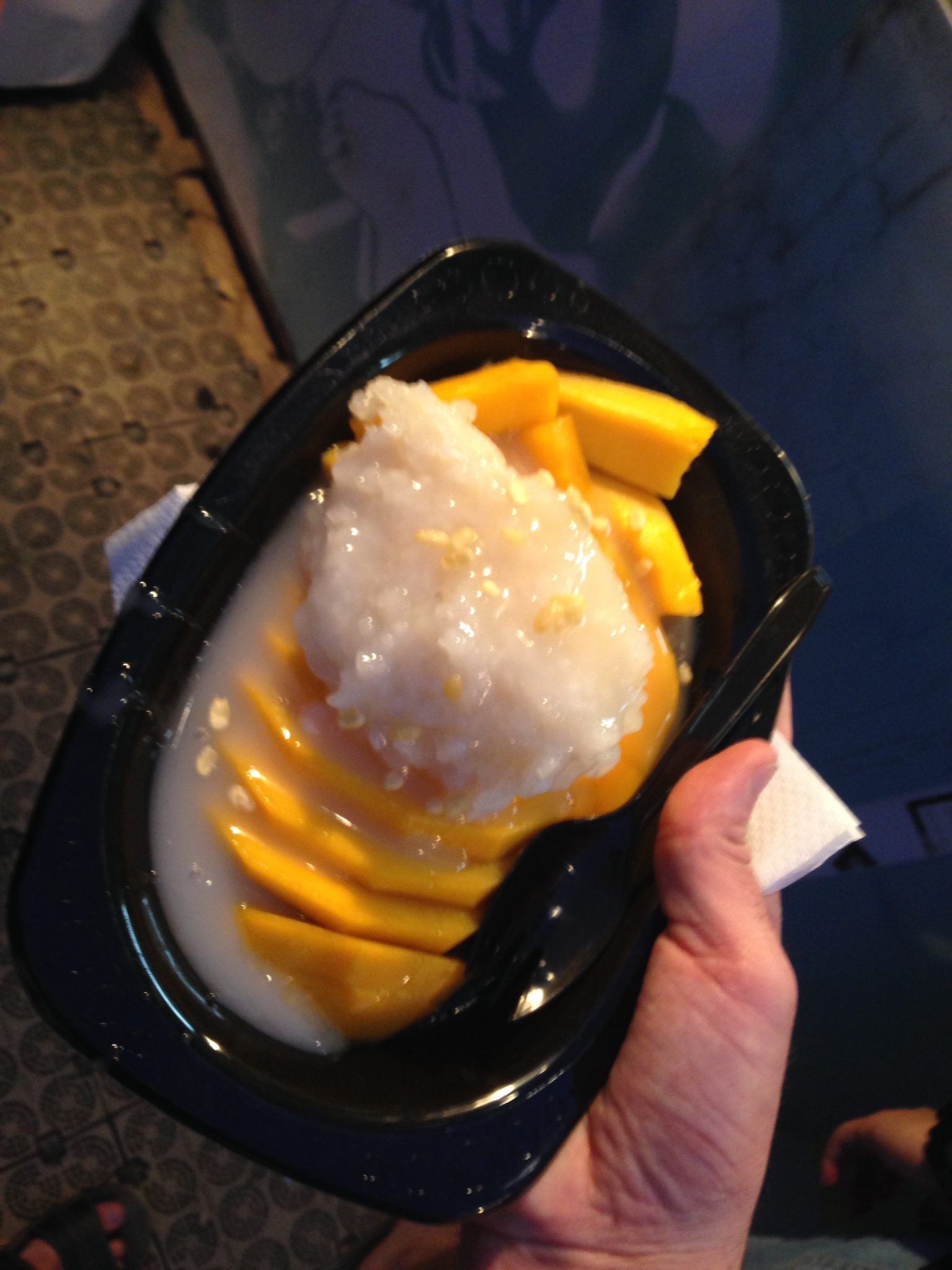 One thing the noodle markets isn't is cheap – expect to pay upwards of $10 for a plate of noodles or anything else.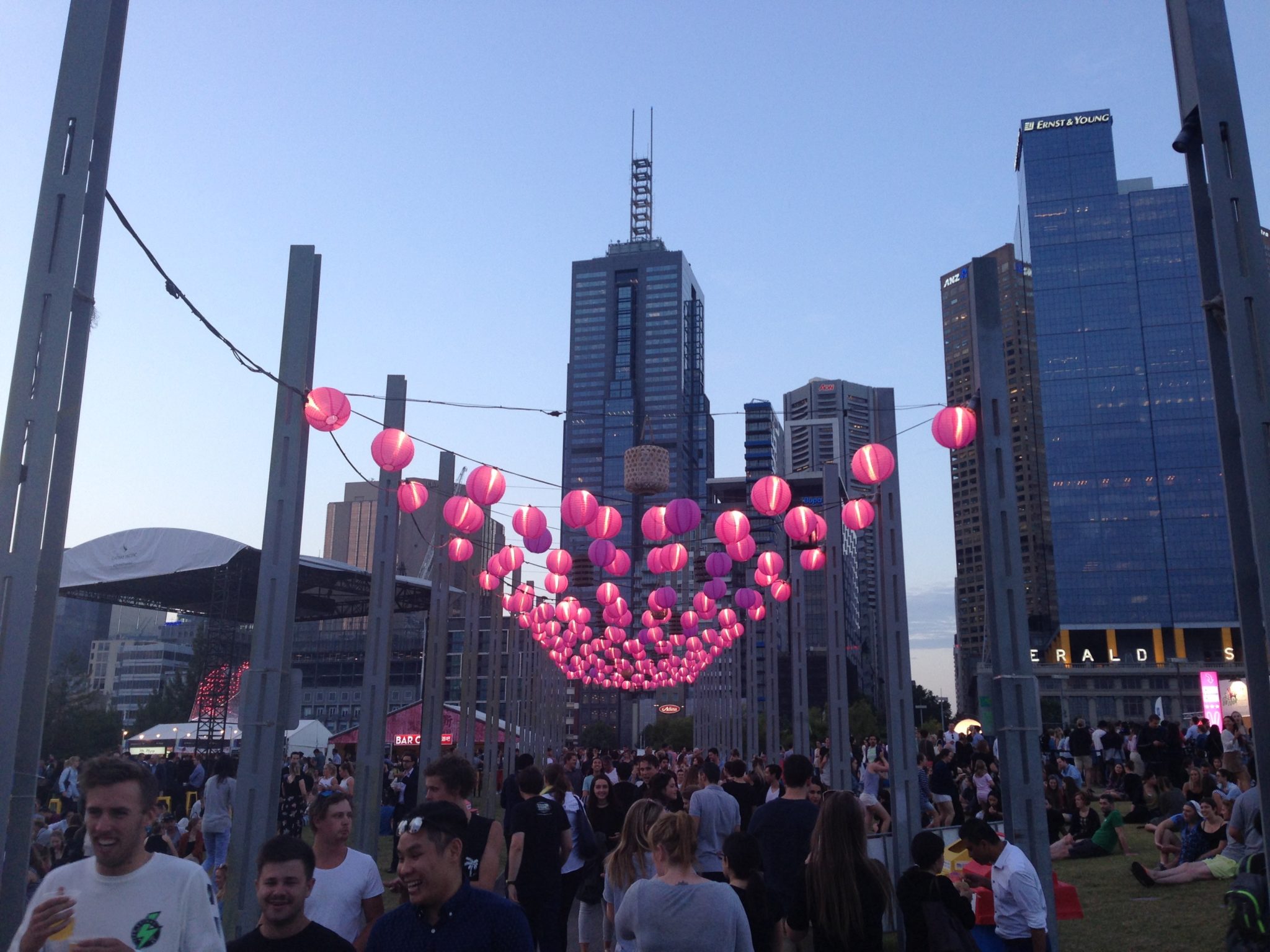 I'm planning another trip to the noodle markets this week, so will report back soon with tastes from another part of the market, and hopefully more positive news!
Noodle Markets: Redux!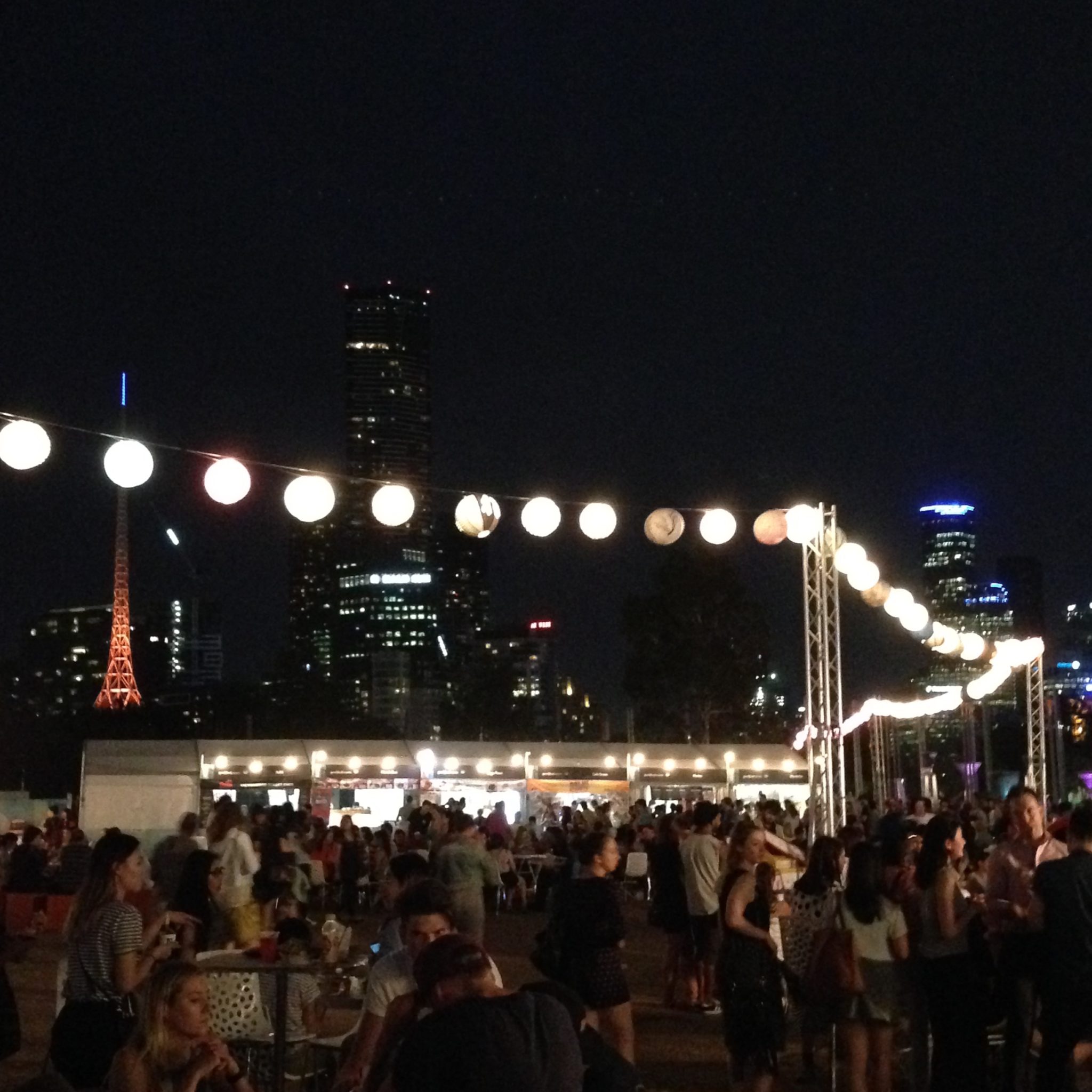 One week later, and part two of my Melbourne Night Noodle Markets adventure had me in search of better Pad Thai food, this time from a stall named "White Guy Cooks Thai" – as ridiculous as it is hilarious!
This time the noodles were as good as I had been hoping for on the first visit.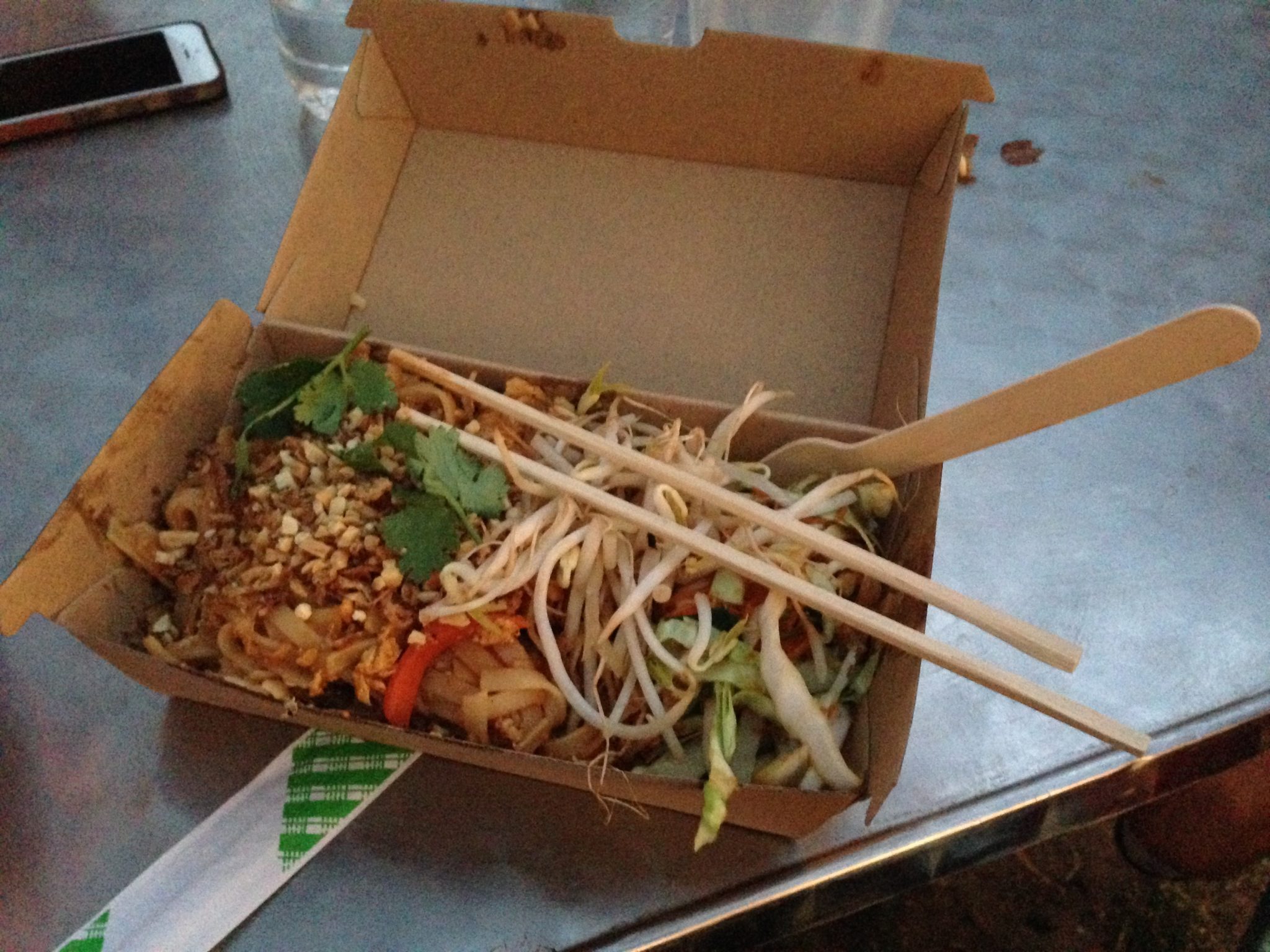 We washed it down with iced teh tarik (Malaysian frothy milk tea) – in a bag, just like on the streets of Kuala Lumpur. Or something. I mightn't have experienced anything like that while I was actually in KL, but I guess it was sweet and rustic.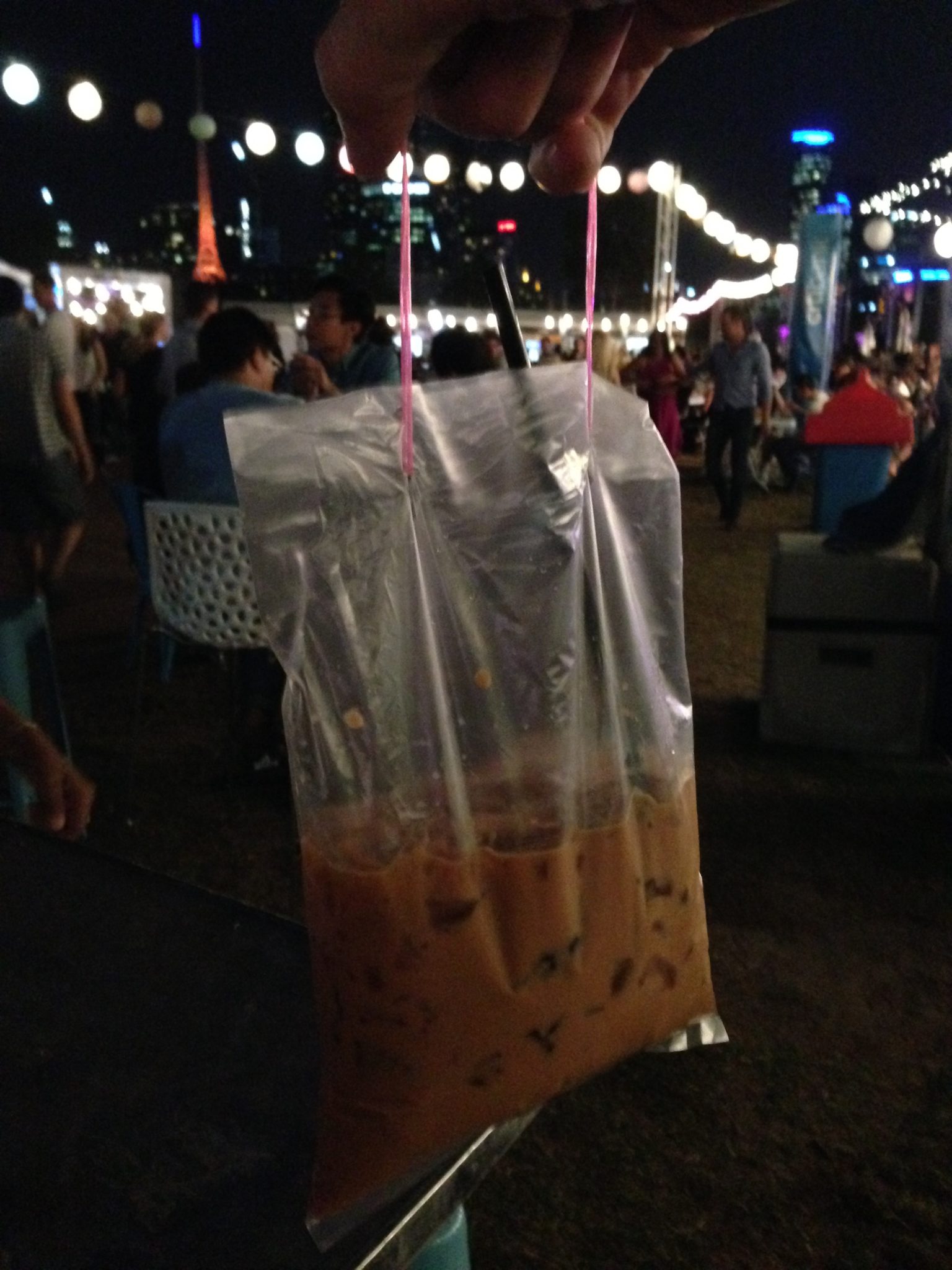 Check on the UrbanDuniya YouTube channel this Sunday for a full video round-up!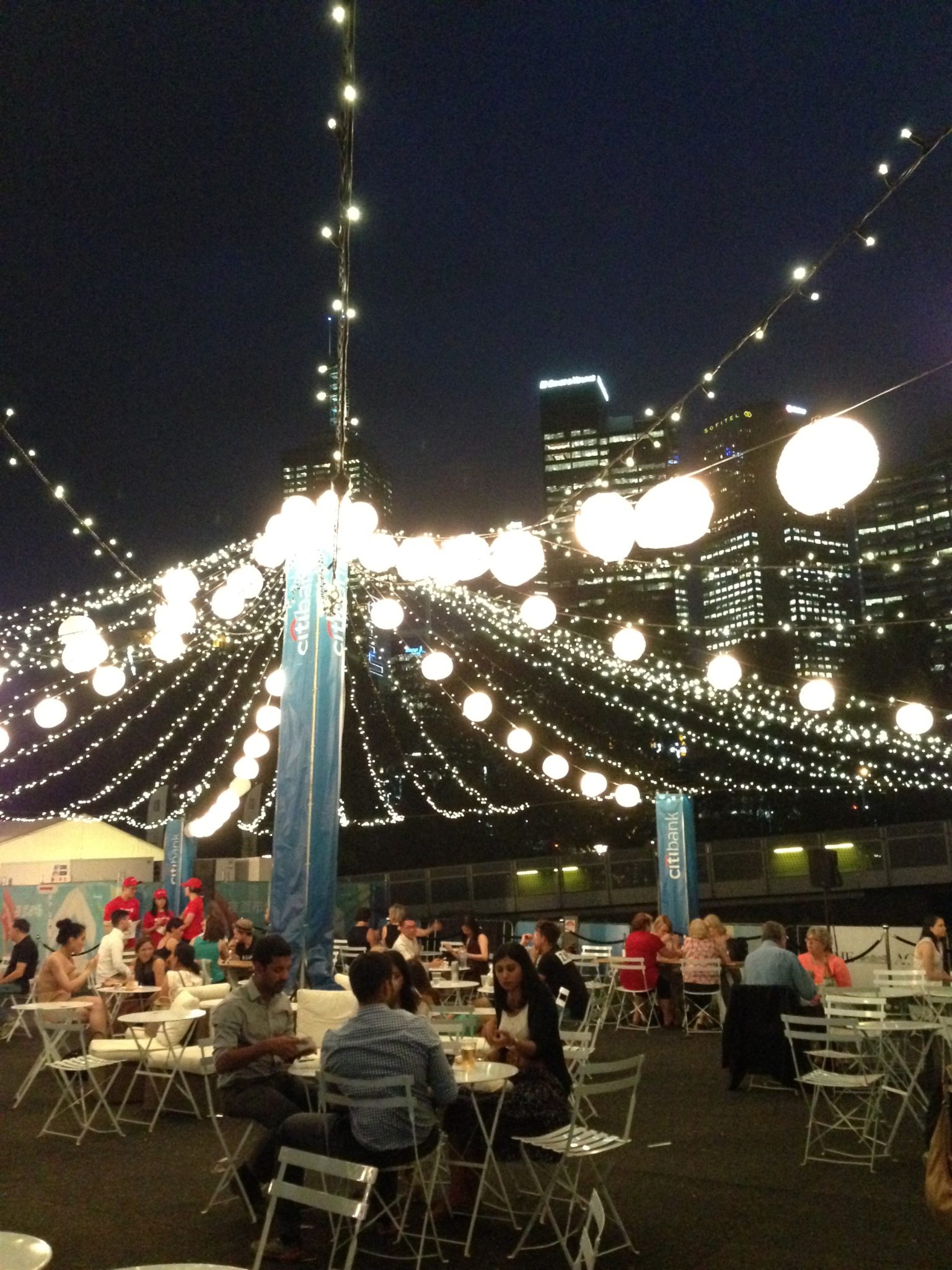 The Melbourne Noodle Night Markets are on nightly at Birrarung Marr until this Sunday. The Sydney edition is held in Hyde Park annually in October.