Tim Blight
The Liebster Award 2017!
I've been nominated for a Liebster Award! The Liebster Award is an award for bloggers, nominated by other bloggers. It is a great way to get to know new bloggers, and help each other to grow a bigger audience. And I must start by thanking Sivan at Backpacking Panda (an awesome travel blog with no shortage of travel inspiration) who nominated me for this award!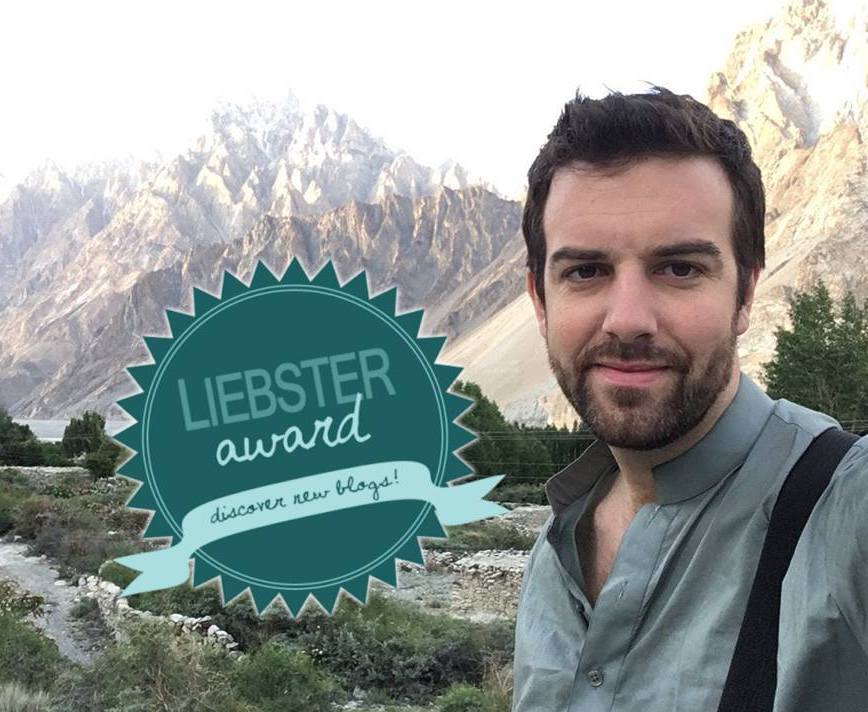 The Liebster Award Rules
Thank the person who nominated you and post a link to their site.
Display an image of the award and write a post about your nomination on your blog.
Answer the 10 questions your nominee has asked in their blog post.
Nominate 5-10 other deserving new bloggers for the award and ask them 10 questions of your choice.
List the rules of the award in your blog post.
10 Questions From Backpacking Panda
1) Tell us a bit about yourself.
I'm travel and lifestyle blogger, originally from Sydney, but now I call Lahore home! I love travelling, eating, writing and photography, and I love being able to combine my passions and share them with the world!
2) Tell us about one amazing experience you had while traveling.
Just one?!?! If I had to choose one, I think it would be having dinner on a yacht, watching the sun set over Santorini, with the love of my life and two good friends. I really am a lucky person!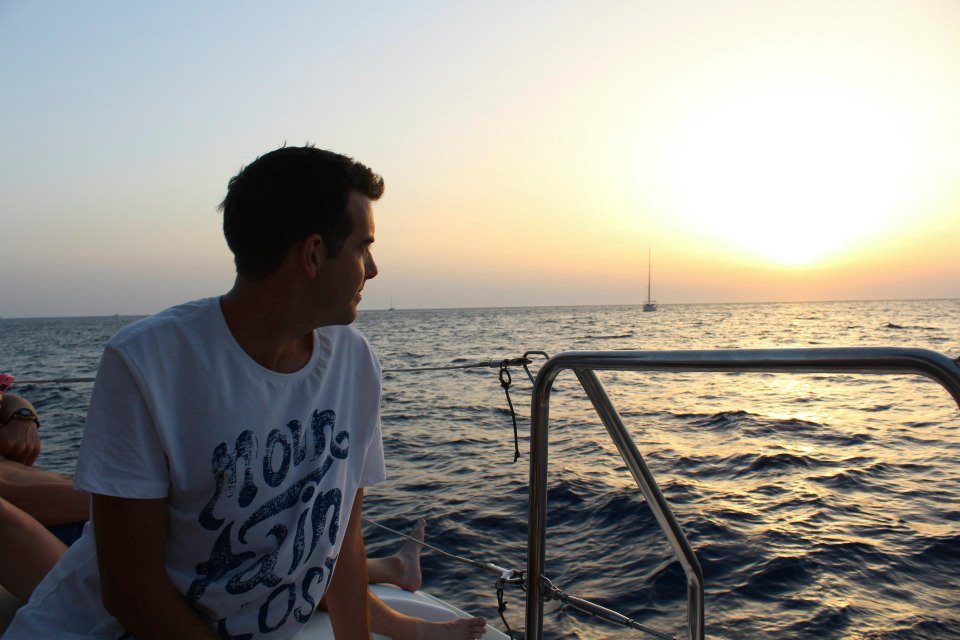 3) Name one kind of really delicious local food you ate while traveling.
So many! One which I really miss is Zereshk-e-Polo in Iran – it's a really light type of saffron-infused rice, tart barberries and pieces of roast chicken, served with a bit of salty butter. It's so good!
4) Big cities or small villages? And name a favorite one.
Big cities for me. I love small villages, but the big cities are the ones that always leave the biggest impression on me. Tokyo is one of my favourite cities that I've been lucky enough to visit lately! It's just so interesting., energetic and multi-layered. I don't think I could ever get bored in Tokyo!
5) What's your next travel destination?
That's a bit of a mystery at the moment, as it depends on a lot of things! I have been thinking about Scandinavia for a while… and I'd love to go back to a Middle Eastern country that I haven't visited for a while, like Jordan or Turkey.
6) Tell us about a great hotel/hostel/guesthouse you stayed in.
I really liked the Panda Hostel in Lijiang – it was a lovely old building with some really pleasant rooms which opened out to a central courtyard. The hosts were lovely too, and there was a small communal area filled with Chinese political memorabilia, and facing out on to one of the streets of the town.
7) What's the most important thing you've learned from traveling?
To unplug things. Things don't always go according to plan, and that's ok – sometimes that's where the best treasures of the journey are to be found! That said, my second most important thing is to be prepared – there are some things which really do deserve planning, and they make the trip much easier as a result (like what to pack!!).
8) Name 3 destinations from your bucket list and explain why you want to visit them.
I really want to go to Russia, Afghanistan and Brazil. All three of them just seem so beautifully exotic to me, and from what I've heard I would not be disappointed if I went! In Russia, I'd love to walk around Red Square in the snow, in Afghanistan it would be drinking chai in a quaint teashop, and in Brazil I'd simply love to see Rio de Janeiro from the viewpoint at Christ the Redeemer.
9) What do you miss the most when you are away from home?
The ease of doing things. Being able to walk, undressed, from the shower into the living room to find a bath towel – I could/would never do that in a hostel!!
10) What motivated you to start your blog?
Cez Krol from eTramping.com motivated me to start my blog! I was stuck in a rut in life, and months earlier Cez had suggested me to start a blog. The idea came back to me, so I contacted him and the rest is history! UrbanDuniya was born on 23rd March 2013!
My nominees for the Liebster Award
1. Hiba from Hiba's Blog – Ideas That Define Us
2. Nisha from And She's Off Again
3. Haneen from Long Walks and Rose Gardens
4. R Niranjan Das from Tales of a Nomad
5. Carly from Carly's Adventure's Afar
My questions for the Liebster Award
1. What do you never go travelling without?
2. What's your favourite airline, and why?
3. Is there a place that you would love to go to, but fear you might never get there?
4. You're saving money while travelling, and you check into a cheap hotel. It's far from perfect, but the deal-breaker would be…?
5. Have you ever made a trip to surprise someone?
6. What's the most spontaneous thing you've ever done while travelling?
7. How long before a big trip do you pack?
8. What is the scariest moment you've ever had while travelling?
9. Have you ever had any trouble with police, or any other officials while travelling?
10. Have you ever gone somewhere that raised an eyebrow or two from your family members?
Looking forward to hearing what you have to say!