Tim Blight
La Cantina: Eat like a local in Venice
Venice is one of the world's most magnificent cities, a true triumph of civilisation; houses but upon water, regaled with the region's history, art and culture, and simply dripping with romance. No surprise, therefore, that it's one of the most touristed places on Earth. Inevitably the mass tourism has also made Venice a toy land of sorts; filled with cheap souvenir shops and cheaper eateries. Trying to find the "real" Venetian food experience can seem quite daunting… and that's where La Cantina comes in.
La Cantina is, as the name suggests, a canteen-style wine bar on Campo San Felice in the Cannaregio area of Venice. It serves up the seafood feast known as cicheti, a typically Venetian take on tapas, served early evening with wine and cheese. The tradition of cicheti goes back hundreds of years and the formula has barely changed; three or four different wines served with the day's catch, all brought out slowly as the shimmer of the sunset disappears from the canals, enjoyed from a casual seat overlooking a laneway.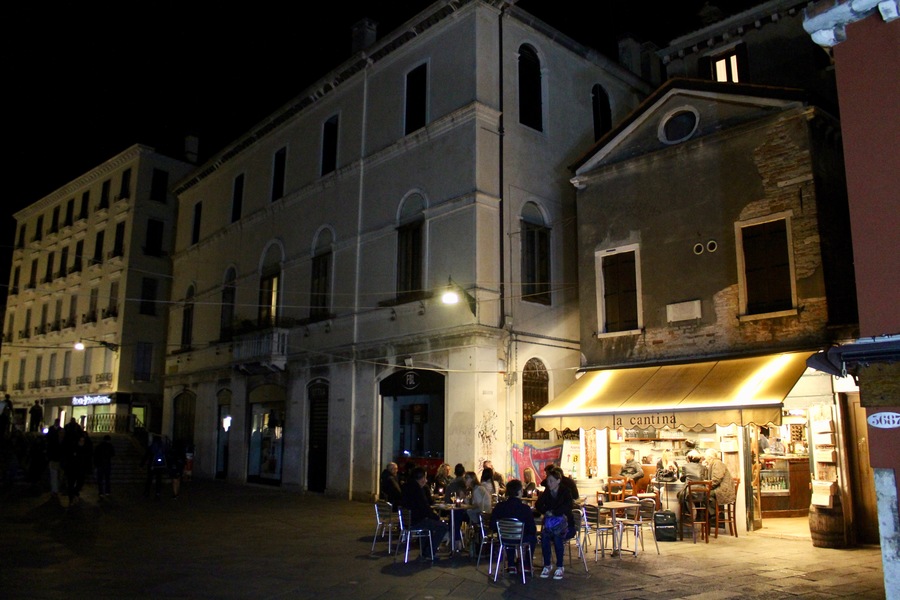 La Cantina doesn't disappoint. We opted for the seafood cicheti for two (€68), a veritable showcase of Venice's lagoon offerings, both raw and cooked. The bread was hot and fresh, the wines perfectly paired. The cheese… oh the cheese! It was to die for… a handful of local varieties and one or two from Tuscany (€18 for a platter for two).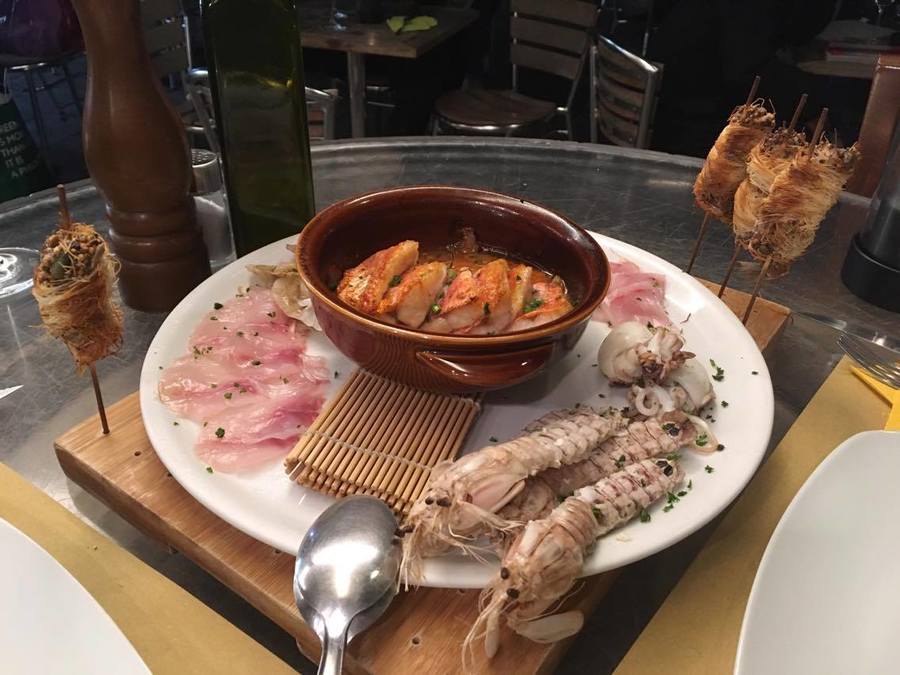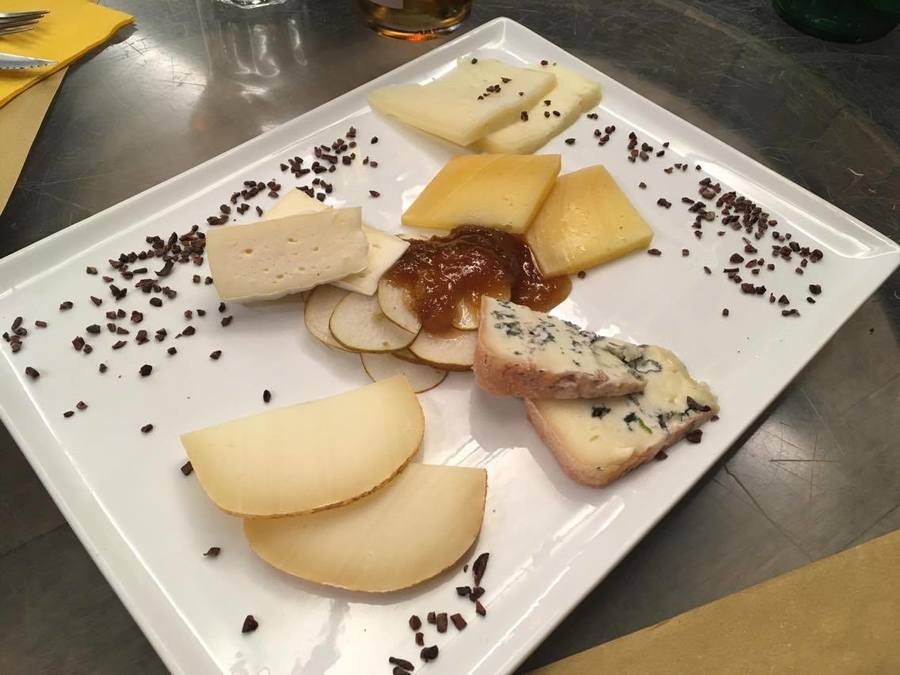 We were sitting outside eating off a glass topped barrel, people-watching to our hearts' content, but a walk inside revealed a different world of cured meats hung from the ceilings, oysters on the countertop ready to be hurried off to hungry patrons, and huge slabs of tuna about to be cleaved and plated. The chef was working himself into a frenzy in an open kitchen with a glass of wine, just metres away from some diners – a true artist at work.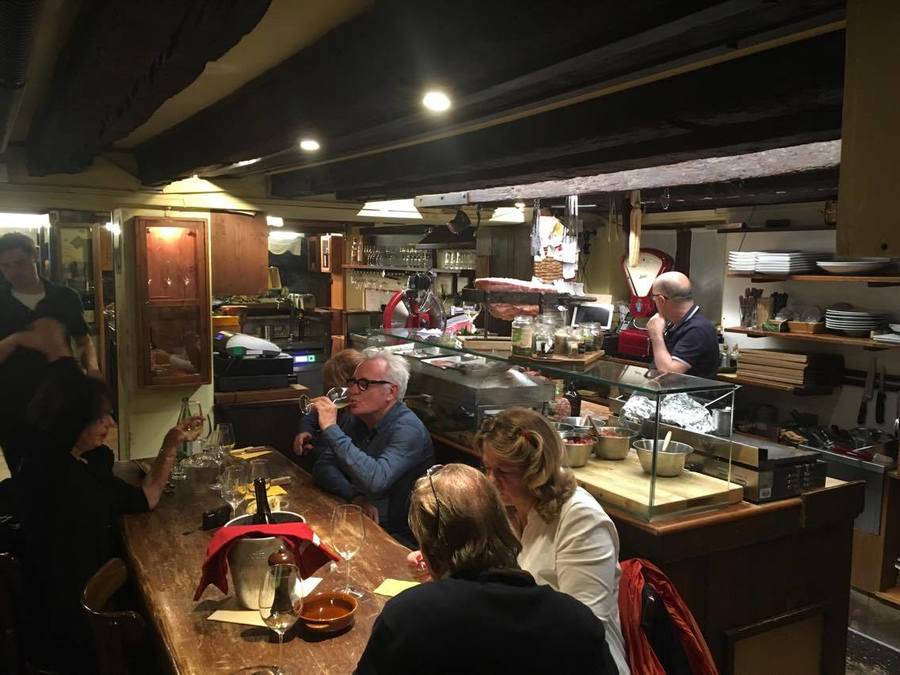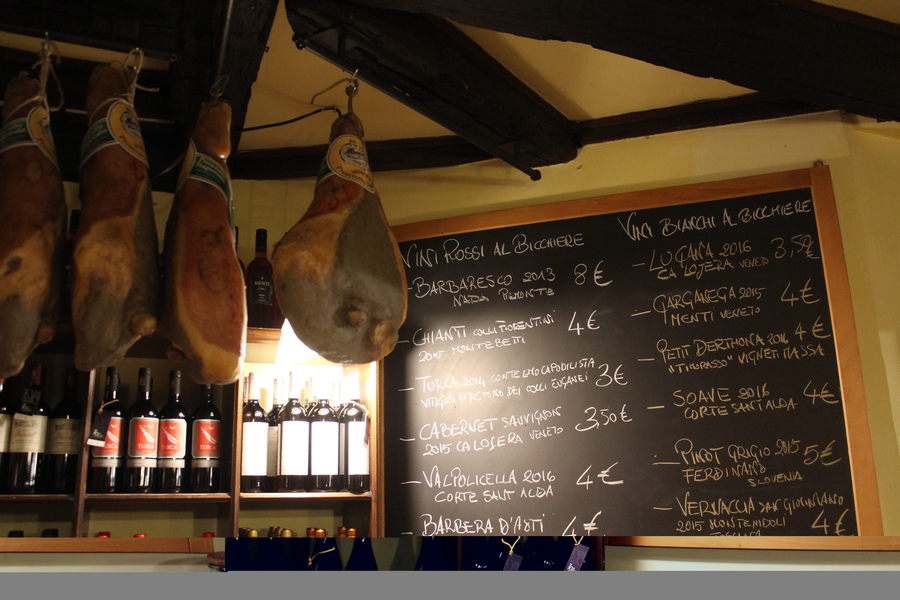 One thing you should not visit La Cantina for is fast service. So much of the tourist trade is focussed on providing quick, affordable thrills that there is little space for artistic subtleties. This is where La Cantina comes into its own.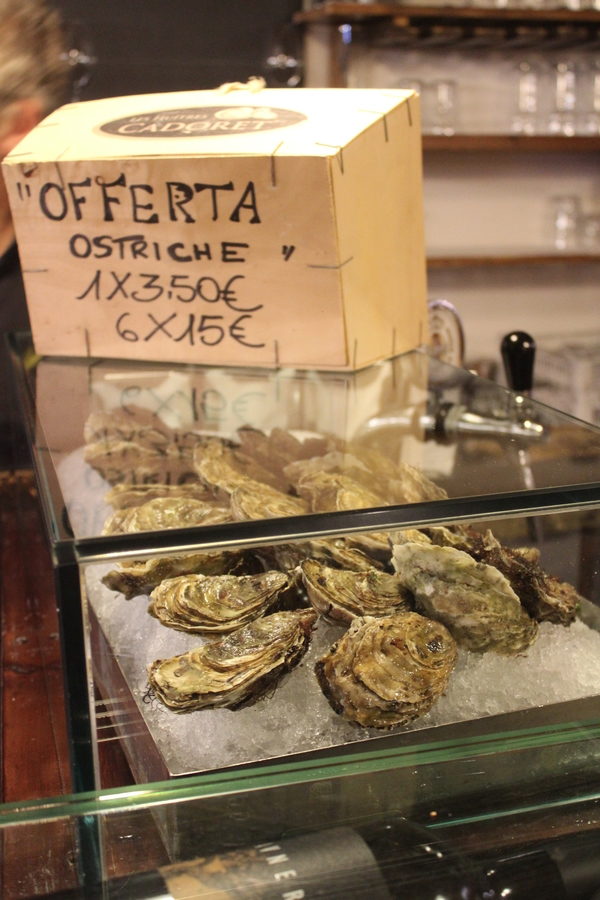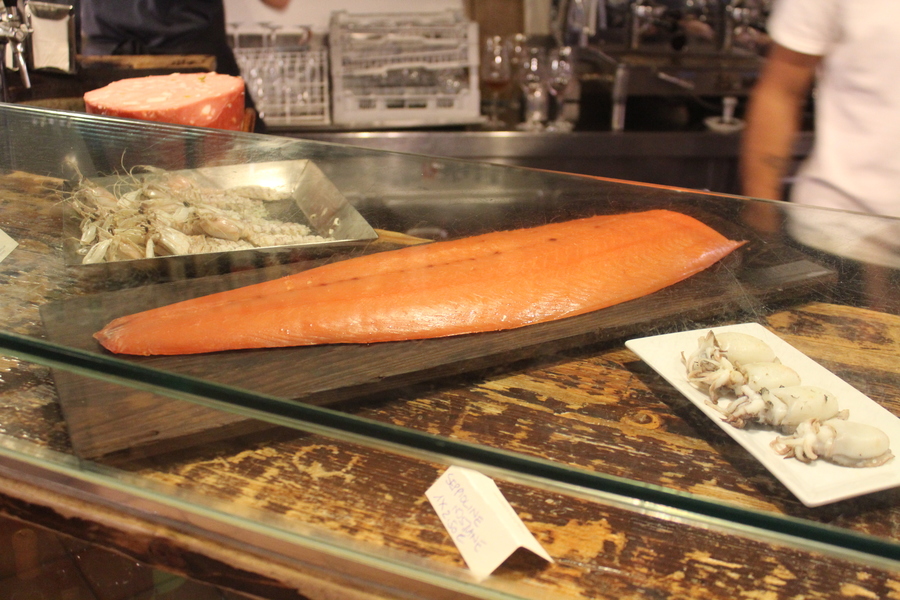 Expect up to a one hour wait at your table before the food arrives, another thirty minutes for the cheese. This is not a reason to complain, but a time to relish. How often do we sit and do nothing, except swill a drink and watch a Venice evening unfold before our very eyes?
What is the best holiday dinner you've ever had? Comment below!