Tim Blight
Kochkor; not the Switzerland of the east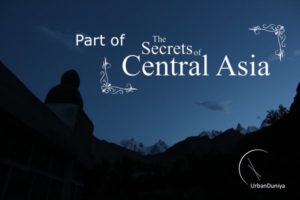 When I visited Kochkor in the central mountains of Kyrgyzstan, I hadn't yet been to Switzerland. That small European country seems to be the benchmark by which much of Central Asia's mountainous regions are judged – even Pakistan's Swat Valley bears the moniker "Switzerland of the East".
To be honest, I've always felt that these comparisons were a disservice to Central Asia's mountain ranges and their unique beauty. Sure, there are similarities – they are tall, snow-capped mountains, bordered by pretty pastures and farmland. However that's where the similarities end, because Central Asia isn't full of Swiss cheese and chocolate, and lets face it, they're pretty compelling reasons to go to Switzerland. Meanwhile Switzerland isn't filled with hospitable yurt-dwelling nomads and men churning yak milk into various weird and wonderful products. Kyrgyzstan is.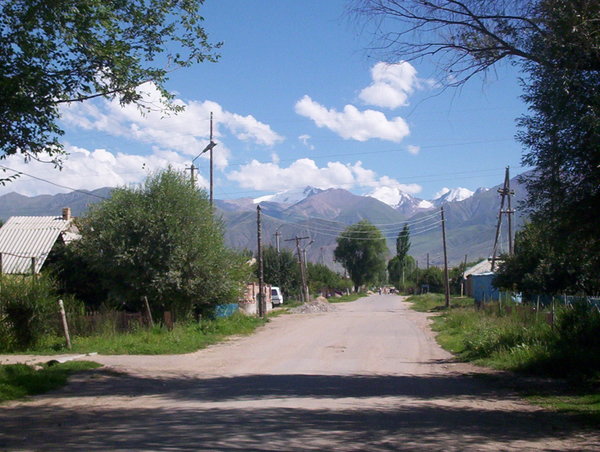 Kochkor is one such town in Kyrgyzstan where the comparison might be made, if only for the tall mountains surrounding it, and the pristine alpine air. The town itself is dusty and busy, with a large central market filled with cherries, apricots, quinces and other exotic fruits. Kochkor is definitely a breath of fresh air after the urbane sensibility of Bishkek, the austerity of Balykchy, or the severe environs of Naryn and the Torugart Pass.
I arrived in Kochkor mid-afternoon, and after making myself known to Shepherd's Life, a local community tourism project, I was quickly housed in a comfortable yet traditional homestay. Fresh bread and homemade cherry jam with green tea were served to me on arrival, and my bedroom was a cosy room carpeted with handwoven rugs.
My bed, I was later to discover, was going to be made on the floor out of a thick, comfy pile of these rugs and ornate pillows – I felt like I was living the authentic Central Asian experience! The homestay family were kind and hospitable, yet not interfering; I let myself out and began to wander. (Click here for information about Shepherd's Life and similar projects, provided by my fellow bloggers Goats on the Road).
I was in search of the mountains, the beauty of the Swiss Alps, in a far-flung town in the foothills of the Kyrgyz Tian Shan. I didn't need to look too far; a few steps out into the laneway behind the homestay house brought me into a meadow lined by pretty yellow flowers and beset by a mountain range taller than I had ever seen.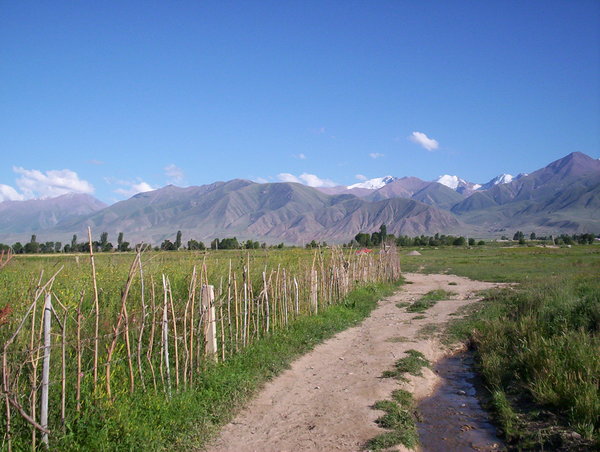 I sat there for some time, taking it all in – wondering if this was simply perfection. Homemade food, clear skies and a mountain range to simply sit and watch as the clouds' passing shadows performed their artistry on the sheer rock faces.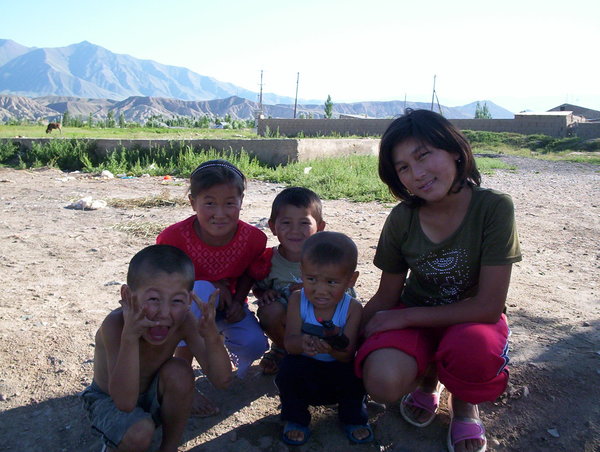 I had been sitting there for a while when a small group of children happened upon me. The eldest girl of the group had been learning English at school, and wanted to practice her skills with me, and the boys (quite a bit younger) just sat there and giggled. The youngest boy in particular seemed particularly excited to meet me, and he kept squealing with delight whenever I got my camera out!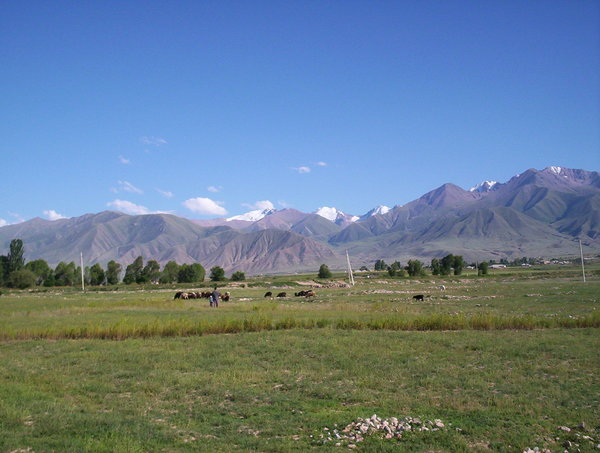 So there we were – the awkward foreigner without a word of Kyrgyz in my vocabulary, the local kids, the homestay cottage and the mountains, just hanging out near the yurts on a lazy Kochkor afternoon. I was guilty of comparing parts of Kyrgyzstan to Europe, but I'll never do it again – because after Kochkor, Switzerland would have a tough act to follow.
How do you feel about comparisons between cities and places? Can they ever be fair? Comment below!