Tim Blight
Kandovan, Iran
Kandovan is a remarkable, rock-hewn town within a couple of hours drive of Tabriz, in the northwest of Iran. I visited in November 2005, and was immediately captivated by the juxtaposition of an otherwise modern lifestyle taking place in these ancient dwellings.
I organised my trip through the Tabriz tourism office. The taxi picked me, along with two other tourists, up from the tourist office, and then scooted at high speed through the cold paddocks of the plateau towards snow-dusted ranges.
You don't see it until you're almost upon it; you round a mountain and it's there, seemingly clinging to the hillside, each house with its craggy peak pointing skywards.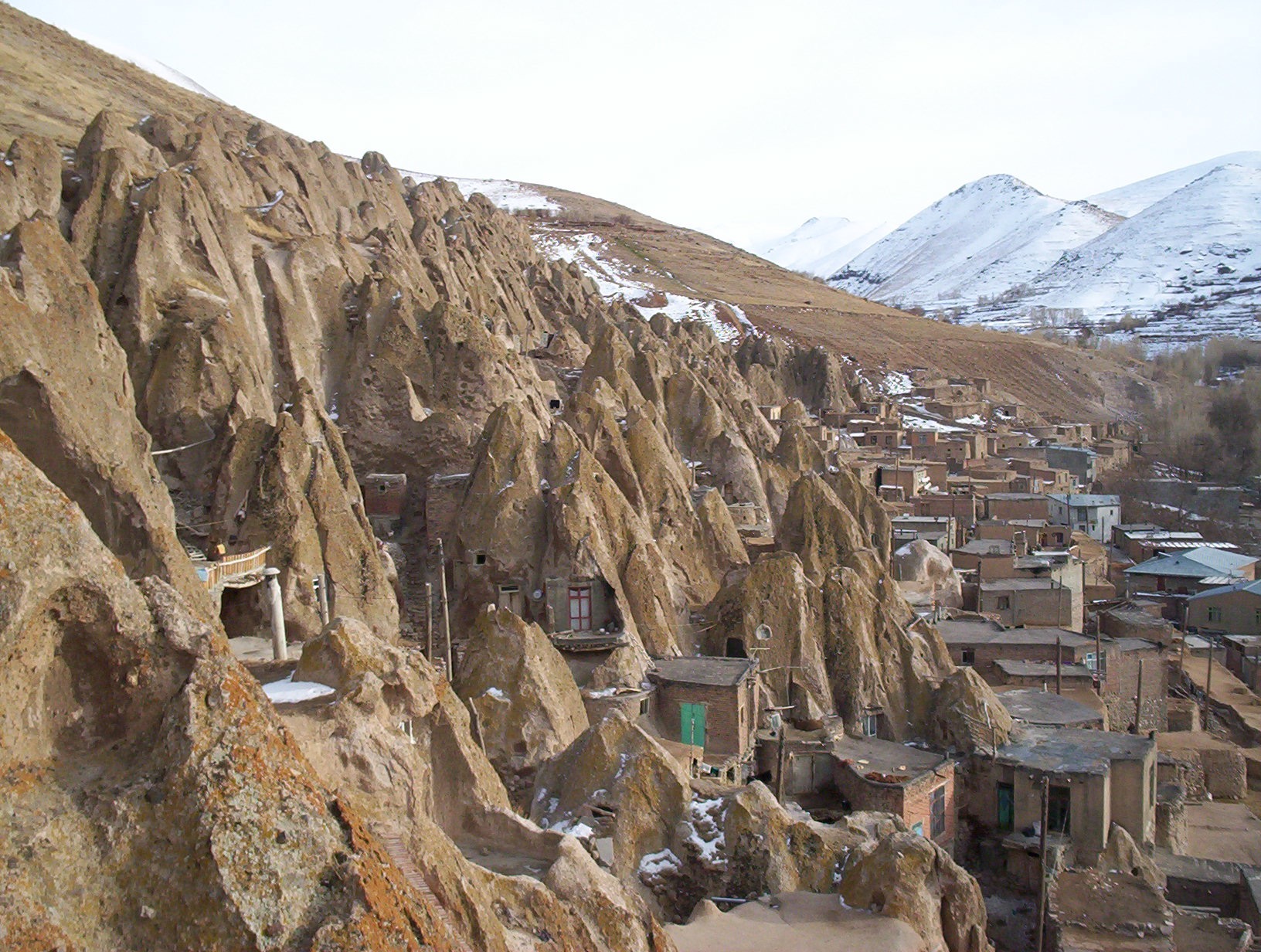 We were given about two hours to wind our way through the village at our own pace, from the western to the eastern end. We climbed up into the thick of it, then zigzagged our way up and down the hill diagonally, each stairway holding a different surprise; goats being herded at near-45 degree angles, men occupying tiny shops cut out of the stone walls, and women sweeping their house porches while the children watched satellite TV inside.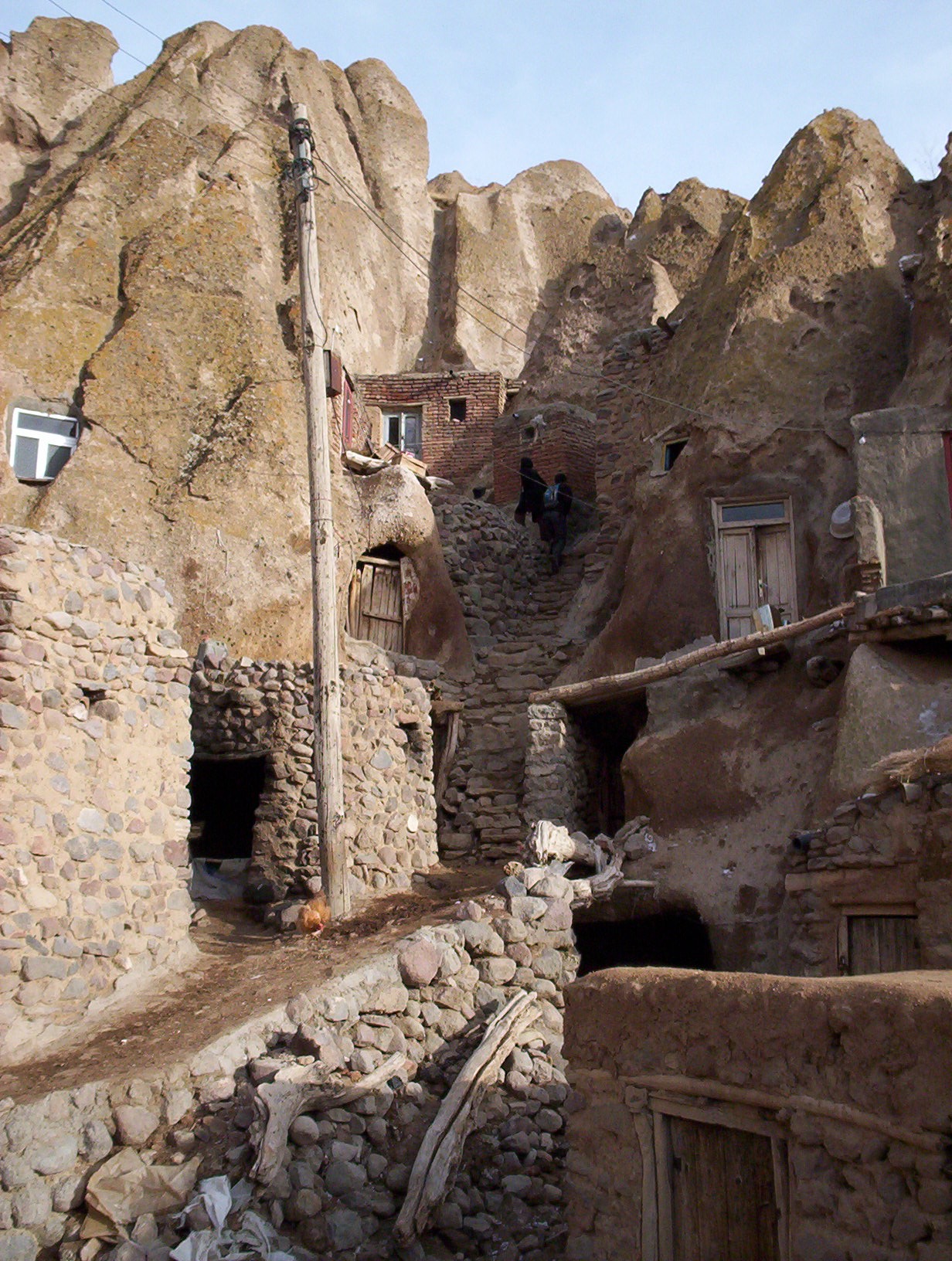 Many people make the obvious comparison between the traditional village of Kandovan and the more-famous "fairy chimneys" of Cappadocia in Turkey. While the parallels are plain to see, each is separate enough to be an attraction without comparison; certainly, the lack of mass tourism in Kandovan is one of its greatest assets, and will be for some time to come.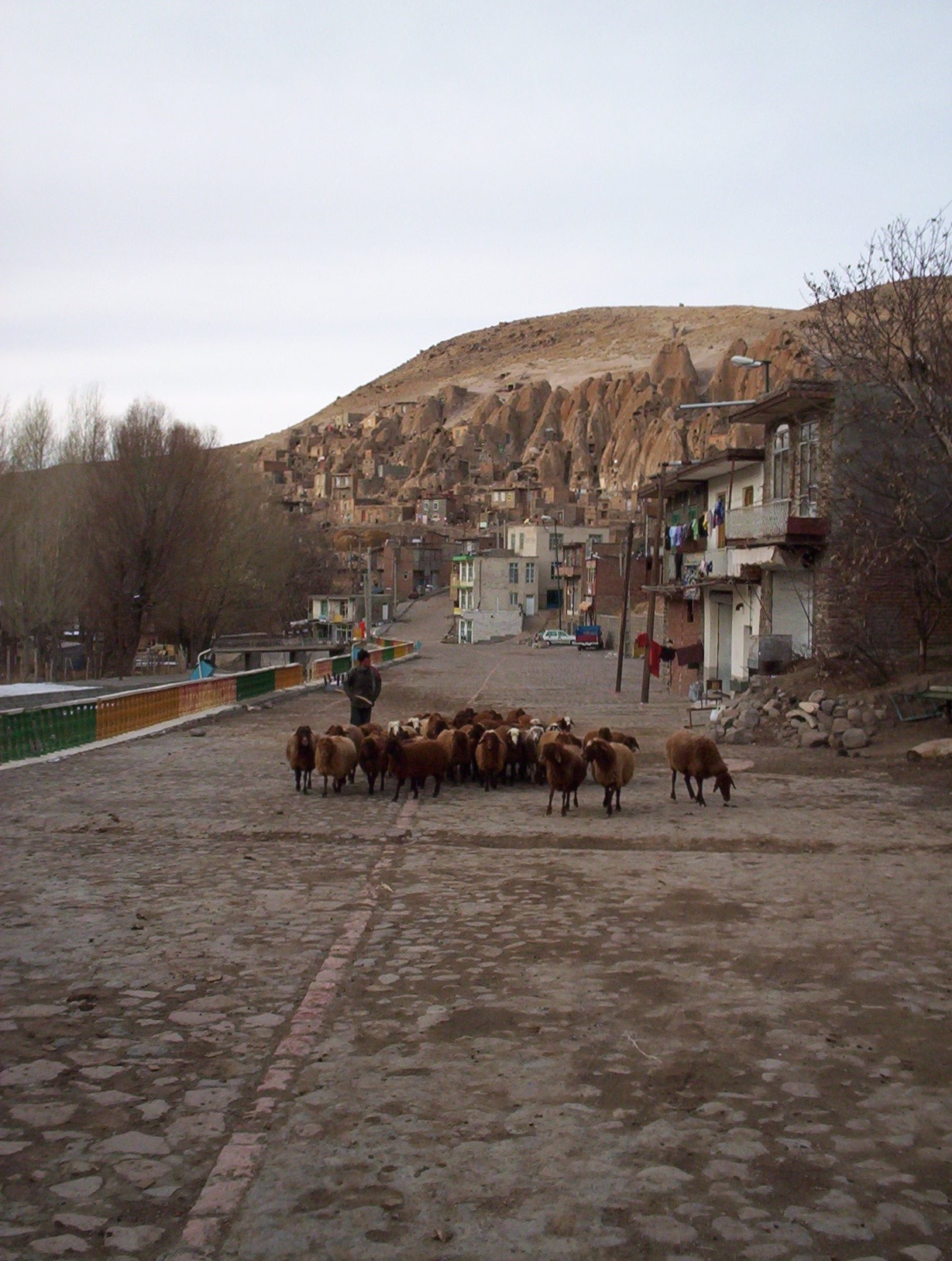 Have you been to Kandovan? What about Cappadocia? What was your experience like?