Tim Blight
How to go on the panoramic Swiss mountain trains
One of the highlights of travelling in Switzerland is travelling on the "panoramic mountain trains". These trains shuttle passengers – both tourists and regular commuters – back and forth through the centre of the country through some truly spectacular scenery. So what's the deal? How do you actually go about booking yourself on the "panoramic Swiss mountain trains"?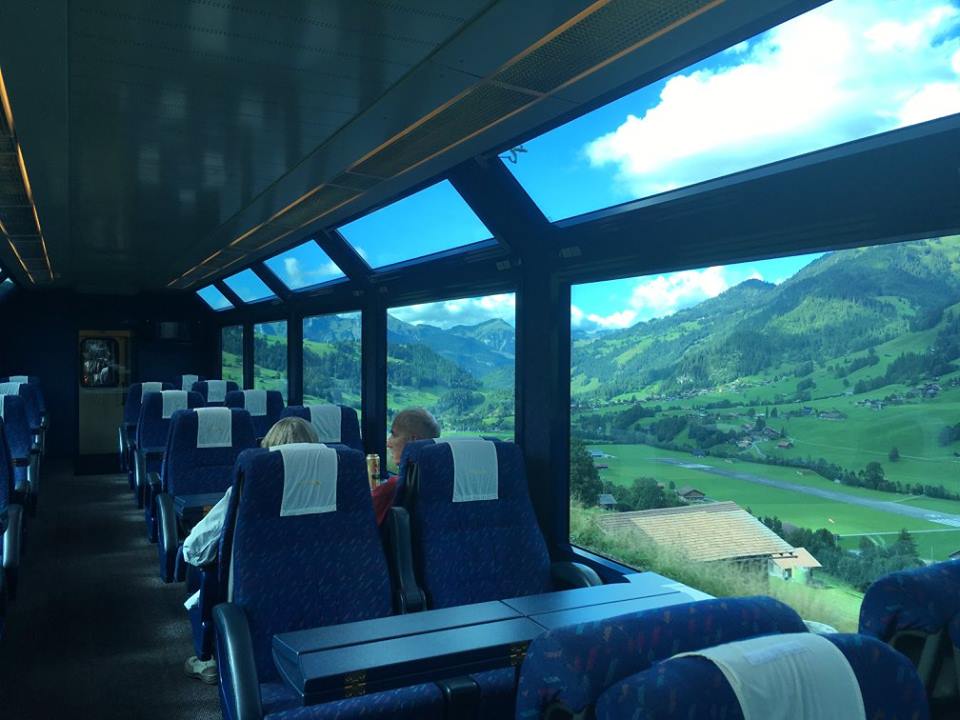 For a start, "panoramic Swiss mountain train" is a rather long name for what is actually called "GoldenPass". GoldenPass is a separately operated division of the Swiss rail network, aimed at marketing these special train services to tourists.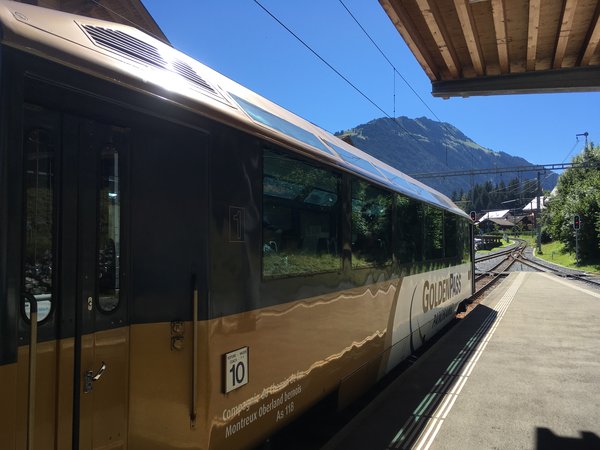 The GoldenPass Line is in fact three lines through the centre and west of Switzerland, over some of the rugged terrain that separates the German-speaking part of the country from the French speaking part. The trains are indeed panoramic – nearly all of them have glass windows which stretch up to the ceiling, leaving only a panel in the roof for lighting and heating facilities.
This, however, is where the simplicity ends. It's not that GoldenPass is complicated, but it offers services beyond the plain "panoramic" train, and the website isn't the most straightforward in explaining this. The mismatch seems to arise between a company which offers many options, and customers who approach the company expecting a simple, one-product service.
The main "GoldenPass Line" that many people refer to when talking about the panoramic trains is the line connecting Zweisimmen and Montreux via the ski resort village of Gstaad. Another two lines run between Lucerne and Interlaken, skirting the Brienzersee Lake, and between Interlaken and Bern via Spiez. Some of the trains from Interlaken turn off near Spiez, and terminate at Zweisimmen, which is convenient if your final destination Gstaad or Montreux. Most of these trains are marketed as "GoldenPass Panoramic", but a few are "GoldenPass Classic"; an old-style heritage train with large, but not panoramic windows.
In addition to this, the company operates some other, "themed trains", such as the Cheese Train (from Montreux to Château-d'OEx, featuring fondue tasting) and the Chocolate Train (from Montreux to Gruyères and Broc, including chocolate tasting). There are also a handful of funicular railways through the mountains which bear the GoldenPass label.
Booking the trains through the GoldenPass website is easy enough if you know where you want to travel from and to. The ticket prices and train timings are listed and all major credit cards are accepted. Bookings are made through a separate website – click here – and cost between 8 and 30 CHF. If you have a valid Eurail pass, you can use these trains at no extra cost, but in peak season it makes sense to pay the few extra Swiss Francs to book the seats. Go through the website and reserve your seat, but if prompted, then provide your Eurail pass number as a reference number.
What was the best train journey you've ever taken? Comment below!