Tim Blight
Tashkurgan, China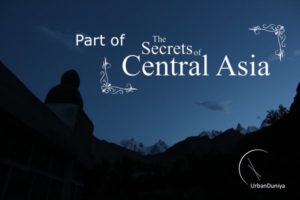 The Karakoram Highway stretches south from Kashgar through one of the most far-flung, forgotten corners of China. Its final destination is Pakistan, in a completely different geopolitical region, but first travellers must stop in a small fortress town hundreds of kilometres from anywhere.
The road to Tashkurgan was remarkably beautiful, as we threaded our way through tiny Uyghur villages, the smell of freshly baked onion-and-herb bread wafting from their tanders (tandoor ovens). This area was used as the setting for the movie of Khaled Hosseini's book The Kite Runner (one of my favourite books).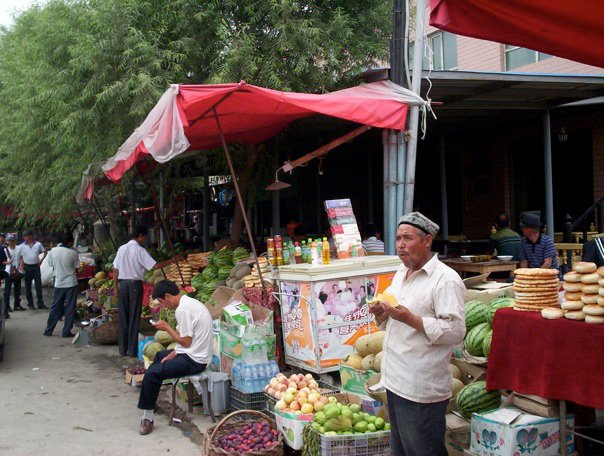 Further south, we drove past Karakul Lake, a glistening turquoise mirror surrounded by snow-capped mountains. Ringing the lake were countless Kyrgyz yurts, and the mountains to our right were the foothills of Tajikistan's Pamirs – it became all the more clear that national borders really are just lines drawn in the sand – the Kyrgyz, Uyghurs and Tajiks drifted back and forth over these mountains for centuries before governments drew up boundaries.
Soon after arriving into Tashkurgan I checked out the ruins of the city's old fort (its one attraction).
It really felt like the definition of isolation; so far from anywhere that I wondered if I could find it on a map, if indeed I had access to one.
A frontier town, Tashkurgan felt like the end of the world; to the north and east, all of China and East Asia. To the south and west, South Asia, the subcontinent and the Middle East. Truly "Central" Asia.
The next morning I headed to the bus station with a Pakistani student, a Japanese tourist, two Korean girls backpacking together, a French cyclist enroute to Islamabad and about 25 Pakistani traders from Peshawar. A military official kept a vicious pet Pomeranian at the checkpoint – it danced around, stalking the sparrows in the sad looking garden; now we know how Paris Hilton defends herself.
We were eventually informed that due to some bureaucratic nonsense there would be no bus to Pakistan that day and instead to try again tomorrow. As we turned back towards Tashkurgan's town centre to spend another day, it suddenly seemed like the dullest place on earth.
The next morning we set out in earnest from the Tashkurgan customs building. That day there were more people, this time spread across three buses. We pulled over what seemed like every hundred metres for more Chinese military types to check our passports. All the while we climbed towards the Pakistani border at the top of the Khunjerab Pass, the highest point on my journey, at 4,693 metres.
Khunjerab means 'valley of blood', and is so named because of the bandits who used to take advantage of the terrain to raid silk road caravans on this route – these days, the area is home only to the native snow leopard (although you'd be lucky to see one). At the top of the pass we stopped to take some photos.