Tim Blight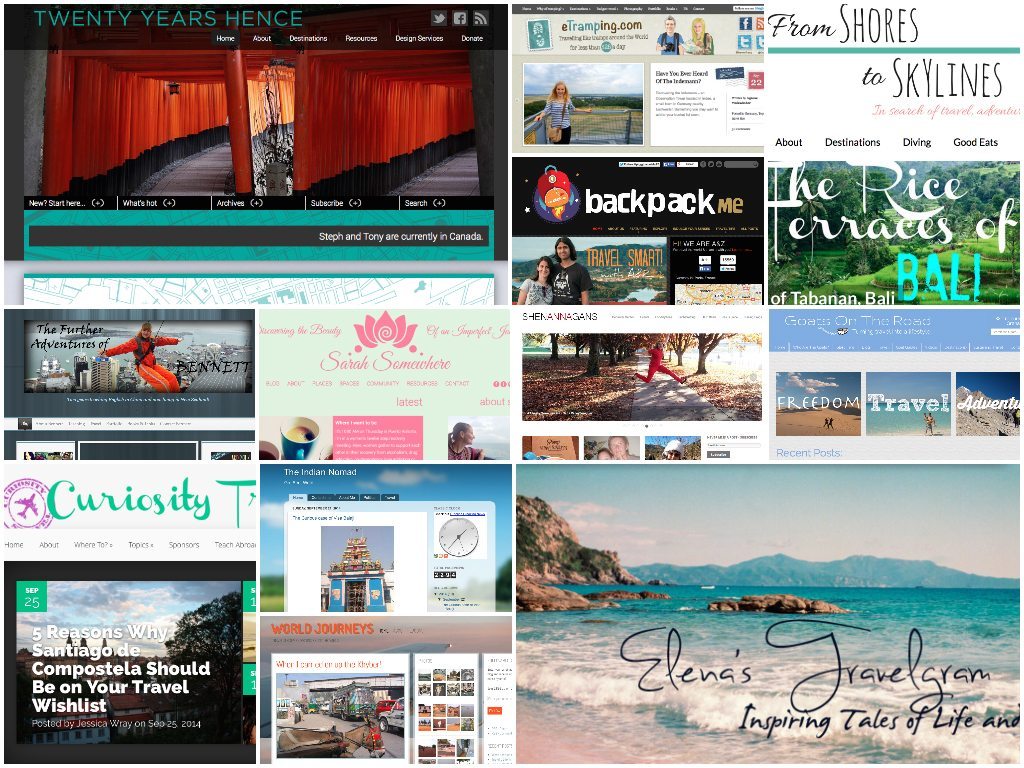 I've been blogging on UrbanDuniya now for one and a half years, writing about my travels for almost ten years, and traveling for longer than I can remember! Being part of an online blogging community is really fun, and it's great to have the support of other blogs and bloggers, especially when we show our love for each other, (as Elena of Elena's Travelgram so kindly a few weeks ago, when she linked my article about the Maldives). It wasn't the first time Elena had thought of me either – back in May, it was Elena that nominated UrbanDuniya and myself for a Liebster Award! So I decided it was time to make a long overdue list of my ten favourite travel blogs (in no particular order), with a quick description of why I love them! Keep sharing the love around!
It was these guys who originally inspired and urged me to start blogging! (Well, Agness more inspired, Cez more urged :p ) But I wouldn't be here if it wasn't for you guys! I feel like we've in many ways had a journey together – and of course my site wouldn't look as fabulous as it does if it wasn't for Cez's incredible skills!
The PHOTOS! OMGGGG… the photos! I love you guys, your style of writing, your journeys… and the photos!
Love the style of this blog, and I would give you guys a mention for your Sunset Sundays alone! Would love to contribute more in the future – I can wait!!! 😀
Besides Elena being an awesome blogging companion, she posts about food and France (often together)! What more could I ask for?
5. Backpack ME
You guys are so much fun to follow, and I feel like we are on the same page in many ways. I love that you offer travel advice for travellers from the subcontinent, something which I also try to provide. I'd love to continue to work with you about Pakistan, India, or wherever!
This is a bit of nostalgia for me. I love your "Trip of a Lifetime" posts about your first round the world trip, and the special interest pieces about train journeys. I also love that you write about West Africa, which is in many ways the final frontier of travel in my mind! (AND you've been to Lahore! <3 )
Love the layout and style and colours of this blog, along with the fun and friendly community, and how personal some of it is. I would also give you an award for this piece alone – sheer genius!
Relatively unexplored places in India and places that I've heard about before but I still love to read about. Would love to keep hearing about your travels!
THE HONESTY! I love how you effortlessly mingle travel with spirituality, and do it in such blissful honesty and style. You are an inspiration.
10. The Further Adventures of Bennett
Fun fun fun! Frisbee golf? Why not? Love this blog, but have missed you of late!
Some honourable mentions!
It's truly too difficult to whittle the list down to just 10, so here is my overflow area!
From Shores to Skylines – I haven't been following you for as long as some of the others, but I am in love with your pictures from Bali – it looks like paradise, and your love for the place shines through!
Wonderful Wanderings – Great detail and varied ideas. To be completely, honest don't relate to everything on your blog, but most of it I do, and I see that you and your writers do it with such care, and that deserves credit. And the things which I don't really relate to – there's always space for me to learn!
Travel Blogger Interviews – Always a great place to hear about other writers, and connected with Flights and Frustration.
ShenANNAgans – not 100% a travel blog, but in a similar vein to UrbanDuniya 🙂 We must do coffee some time!
Voyager for Life – Love the passion for the places you visit, and the detailed writing you share with us.
Farflungplaces – so much Central Asia and a book dedicated to Turkmenistan? Awesome!
Perpetually Peripatatic – New experiences and so much fun when you travel!
What is your favourite travel blog? Or do you have another blog to recommend? We'd love to hear about it!