Tim Blight
Esfahan's Si-o-se Bridge: Soul Food
While the Iranian city of Esfahan is poetically referred to as "half the world", the place to really feel this is Imam Square, a place I wrote about a few weeks ago. Meanwhile it is also a place to forget about the world and focus on art, literature and the finer things in life; and the best place to forget your worldly concerns is Si-o-Se Bridge.
Esfahan is home to the most beautiful city centre anywhere in the Middle East. The city is built around the Zayandeh River which flows down from the Zagros Mountains encircling the city.
At the heart of the city are several bridges crossing the Zayandeh, the most picturesque being Si-o-Se Bridge (built in 1602) and Khaju Bridge (built 1650). They are both made of several connecting stone arches – in fact the name Si-o-Se means '33' in Farsi, reflecting the 33 arches from north to south.
Under each end of the bridges, under the arches are traditional tea shops. While Esfahan is a beautiful city, it is also a city for living. There are few things more pleasurable than sitting at one of these tea houses, sipping chai as the sun sets over the mountains. A water jet in the centre of the river is lit at night, as is the bridge. You can easily while away the hours people-watching, sipping tea with the river water coursing just a few metres below. Recent reports that the tea shops have closed after a drought dried the river edges, resulting in a lack of patronage.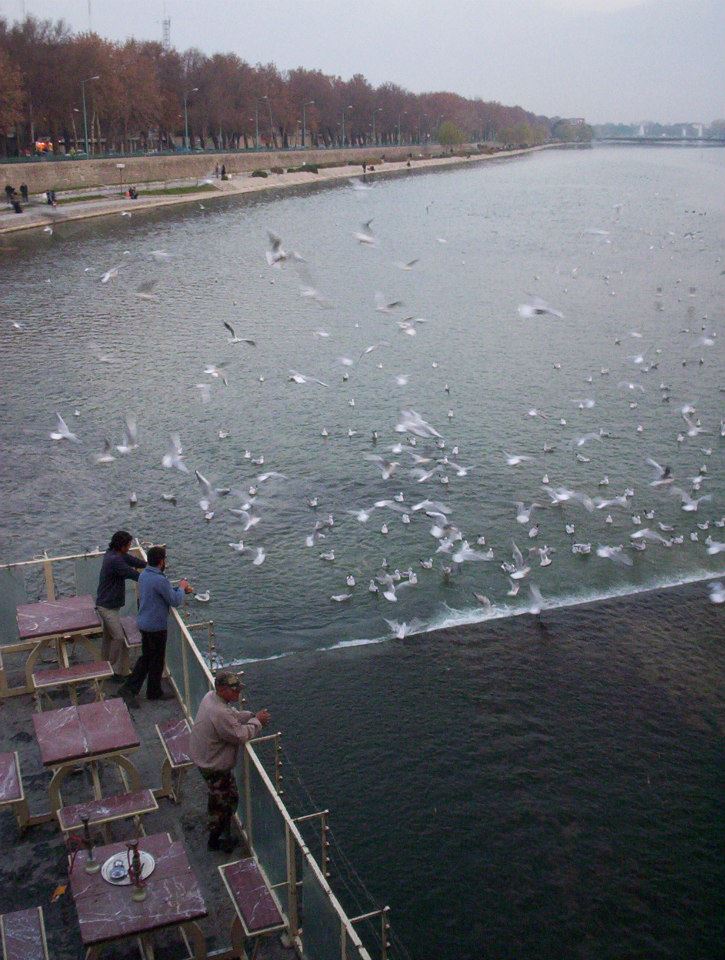 Occasionally you might catch some locals playing the guitar, or reciting poetry on the steps below the Khaju Bridge at sunset – that's what they were designed for, after all. Esfahan is soul food.
Where have you been that you feel nourishes the soul?