Tim Blight
Crossing into Turkmenistan at Farab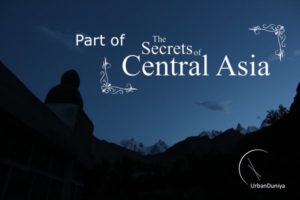 Farab is the name of the small town near the Turkmenistan – Uzbekistan border, and gives its name to the border post on the road. Because the area is subject to such high security, I have only one picture of the border crossing itself (sourced from Wikimedia Commons), so I'll try and paint a picture with words.
The visa
Turkmenistan is not an easy country to get a visa for; everyone requires a visa, and a visa is only issued if the visitor has booked a tour in the country. The only exception to this is a transit visa, which is issued for travellers who can prove they must travel through Turkmenistan by land (flight or hotel bookings in neighbouring countries, for example). Transit visas are often denied ("Why don't you just fly?") and if they're issued are usually only for three or five days. Turkmenistan doesn't have embassies in a lot of countries, including Australia, so you could either courier your passport to the embassy which deals with your country, or you could book the tour then pick up the visa at an embassy elsewhere (like I did, in Tashkent). I went through Advantour, and have nothing but positive things to say about them.
The border
Leaving Bukhara, it's about 100 kilometres to the Uzbek border post – take a long-distance shared taxi for about 18,000 Uzbek Som (around US$5). The border opens and closes each day; standard hours are 8am – 6pm, but check locally as these have been known to change. Your taxi will drop you off near the passport office. This is a rather shabby building where you are required to present your passport. Be prepared to fight your way to the front of a crowd of truck drivers; unless the guards are patrolling the queue, it's a bit of a free-for-all. Getting stamped out of Uzbekistan took me between one and two hours – I can't remember exactly how long, but it was a long time standing out there in the Uzbek desert in the mid-morning sun.
Once you get stamped out of Uzbekistan, you can walk out of the complex and follow the highway towards the Turkmen border post, about two kilometres south. You might have the option of taking a taxi or a shared van this distance, but that really depends on if someone is heading your way – it's no-man's-land, after all. You'll also see a lot of trucks queueing up to cross the Turkmen border – don't bother getting a lift with them, unless the queue is moving – it's often at a standstill. Hot though it may be, you might still be better to walk.
The road snakes to the left, then the right through the bleak, hot desert. You cross a small canal/river before approaching the Turkmenistan immigration building.
Once you arrive make yourself known to the passport officers. If you are on a tour, your guide will be informed as soon as you have arrived, and will walk through to meet you and smooth over the entry process. Your bags will be checked (immigration procedures and security are tight), you can change some money if you want, and then your tour of Turkmenistan will begin!
If you are on a transit visa you will be processed in due course and sent on your way towards Turkmenabat, the nearest big city in Turkmenistan. A shared taxi will cost about 30 Turkmen Manat – you can change some money at the border.
Have you ever been to Turkmenistan? Would you like to go? Comment below!