Tim Blight
Gingerbread Latte
Christmas time is upon us, and for me that means eating my own body weight in rich, sweet and savoury food (I know I'm not the only one out there!). As anyone who knows me will attest, I'm obsessed with coffee – can't get enough of the brown liquid, in almost any form. So what better way to get festive than to try out a homemade version of a coffee drink that I used to serve up while working as a barista?
All of my friends know about my years working as a barista for a certain green-logo coffee company, and while everyone has their opinion about the quality of said company's product, let's no doubt their creativity. Gingerbread flavoured coffee? Why not?
Australia doesn't traditionally go in for gingerbread much at Christmas – the only thing resembling a white Christmas around here is usually a meringue topped with cream and fruit in the form of a pavlova. I'm not one to shy away from new traditions, however, so gingerbread latte it is. I googled gingerbread spice latte syrup and turned up a wonderful recipe from a website called An Edible Mosaic. I followed the recipe every step of the way, and this is the serendipitous result in three steps;
1. Pouring a shot of espresso coffee (my parents have a rather cheap but surprisingly effective machine at home)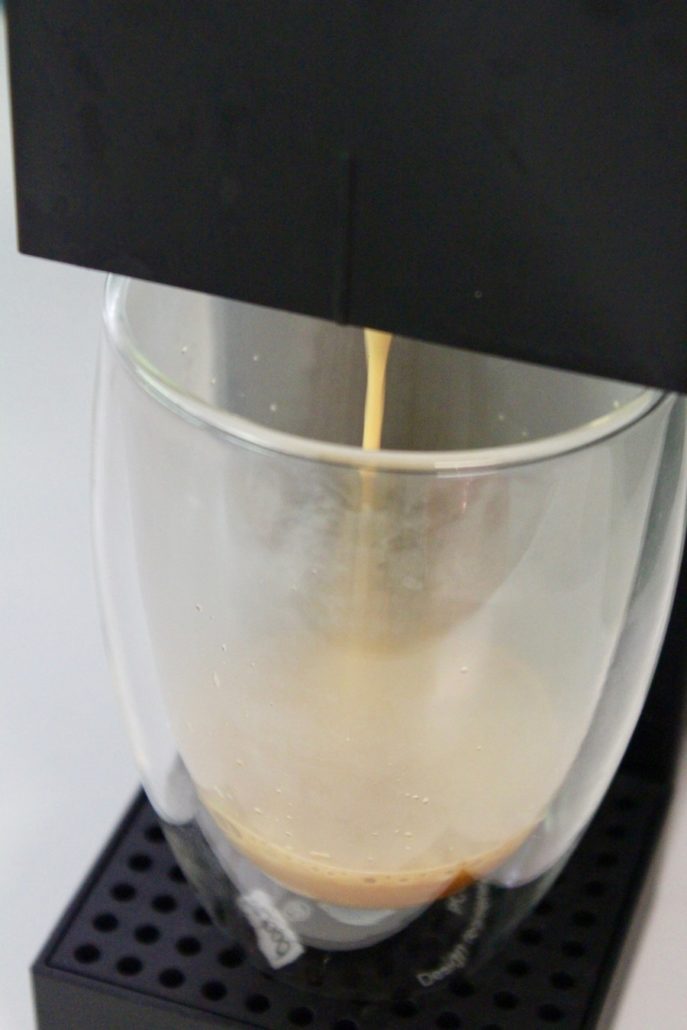 2. Stirring through one and a half teaspoons of gingerbread spice syrup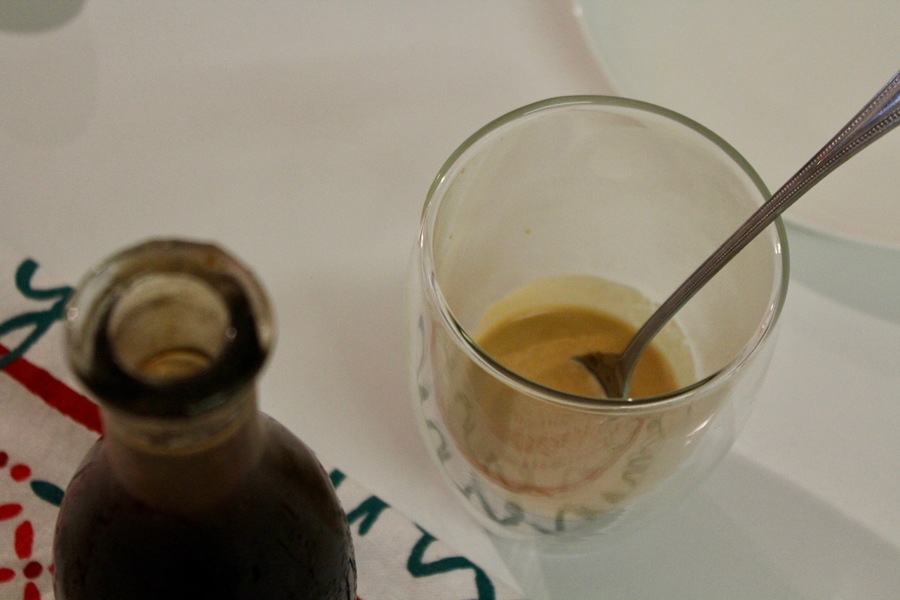 3. Top up with hot foamed milk, and sprinkle some nutmeg powder on top.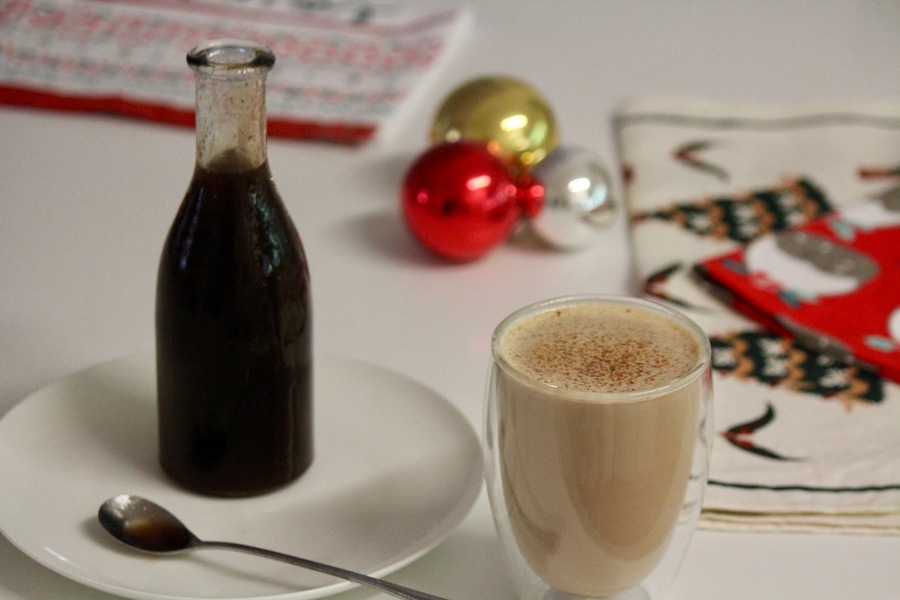 And voila! Homemade gingerbread latte! This tastes great as an iced coffee as well, so if you're in a part of Australia that's just too hot for hot coffee, then throw in ice cubes after step two, and use cold instead of hot milk for step three.
What food do you associate with Christmas in your country? Comment below!