Tim Blight
Christmas cooking: Gingerbread House
It's Christmas Day here in Sydney, Australia, and I'm with my family stuffing my face with too much food and enjoying the day with family.
As I mentioned in my previous post, Gingerbread Latte, I love cooking and Christmas food, and I'm also fascinated by different traditions in different countries. While today in Sydney is decidedly cloudy and mild, Christmas in Australia is often a hot sunny day in the middle of summer – hence the absence of many European Christmas traditions like gingerbread, a hot roast and warming mulled wine.
For the past few days I've been working on a traditional European Christmas masterpiece, a Gingerbread House, possibly the most ambitious baking project I've attempted.
I got a great recipe from Taste.com.au, and I've been working on it since Thursday. I'm pleased to say it turned out ok – almost perfectly, in fact – and I was so happy to present it to my family for the Christmas table today.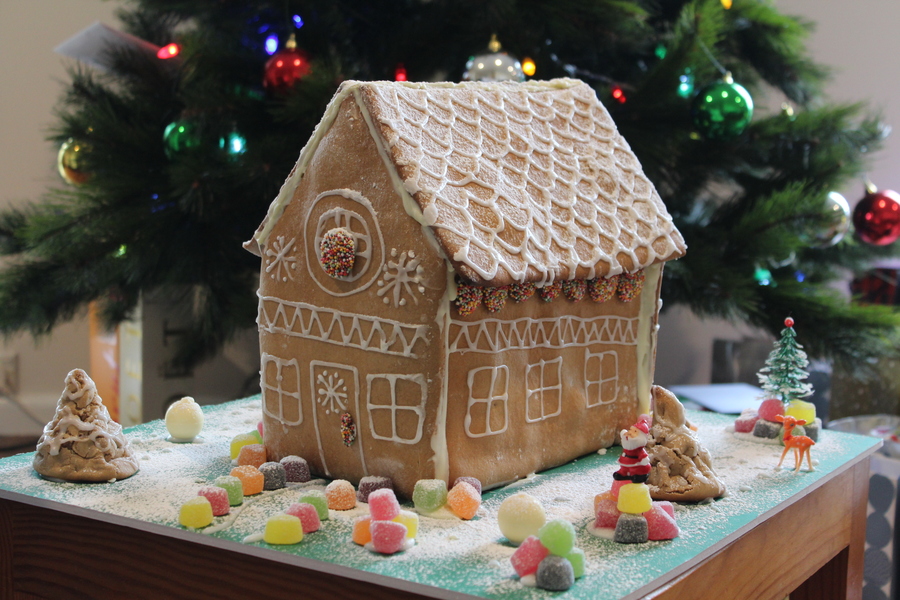 Merry Christmas!
What's the most ambitious cooking project you've attempted? Did it turn out ok? Comment below!