Tim Blight
Candlestick Street and the love of writing…
I owe some of the inspiration for this site (and my love of writing) to a good friend of mine. I recently made a pilgrimage to a particular part of Brussels in Belgium to pay homage to her wonderful writings, and to try and better understand what inspires us to put pen to paper simply for the innate pleasure of it. This is a long story, and it starts in 2002…
Once upon a time I was a journalist. I wrote about things that were happening in the world – namely in the Indian community in Australia, or in the Australian media. My road to becoming a journalist wasn't a short one – I suffered from a lack of confidence in both my writing and myself. It's not that I was shy – I left that trait behind somewhere in the tenth grade. I simply wanted to land the "perfect" job without having to "put myself out there".
From when I finished school in 2002, people urged me to pitch letters and articles to the local media outlets in the hope of getting published and gaining exposure. I would like to say I was too lazy to do that, but the truth was I simply didn't believe in myself enough. Later I was introduced by a friend to an Australian journalist who was, at the time, very much the flavour of the month in the local media. The hope was that she would be the introduction I was waiting for – and again, I disappointed my contact by not exploring my options – and I perhaps let myself down by simply not wanting to. I added the word "perhaps" there, because I am still not sure if I let myself down – I think I simply wasn't ready. Perhaps I let myself down, and perhaps I just didn't want to go down that route – yet.
Fast forward three years and I was living in Melbourne, teaching English, the idea of being a journalist now on the backburner. In a conversation one of my students, Fahad from Saudi Arabia, asked me if I would ever consider going back to study a Masters degree. Like all epiphanies, this one hit me like a bolt of lightning. "Why not?" I asked myself. Within months I was enrolled in a Masters of Communication (Journalism) and buried in books about visual communication and the ethics of reporting.
I was made redundant in early 2010, and that hastened my search for a new job. After completing my masters in the middle of that year I began applying to jobs in writing, and lo and behold I was accepted to write for a local Indian community newspaper in Australia. Two years later I was hired as a writer for an Australian media website, reporting on the happenings in the entertainment industry. I was finally on the way to fulfilling my dream of becoming a journalist – but then something strange happened. I began to dread writing – the type of writing which is written of compulsion – and the inevitable reaction from putting a piece of paid writing in the public domain. To defend something that you don't fully believe in is at best tiresome, and at worst torture.
I decided to start writing for myself. I quit my jobs and went back to teaching English. I started UrbanDuniya, a place where I could write for the love of writing, personal expression, the joy of putting pen to paper. I owe some of the credit for this decision to my good friend Rijn Collins, a very talented writer with whom I worked in Melbourne. I remember how Rijn threw herself into writing after we finished working at the college, publishing pieces in a book about stories from northern Melbourne, and with several pieces featured on national radio. I look back on 2010 as a year of change, when I took the plunge into journalism and when Rijn dedicated herself to writing. One of her most vivid pieces is Street of the Candlesticks, her diary entries written from a window above a charming street in downtown Brussels where she lived for a year.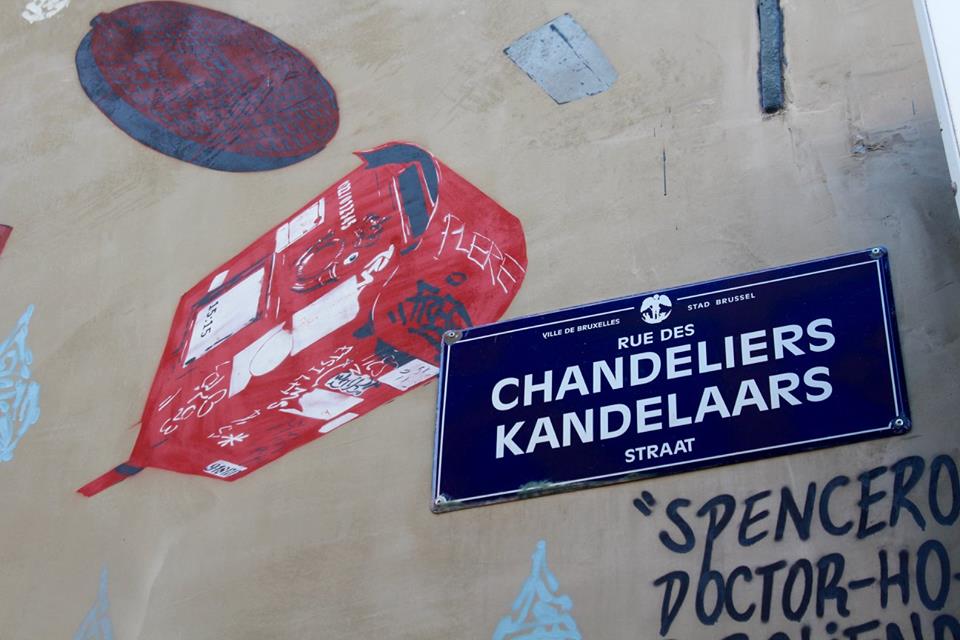 So naturally when I was in Brussels recently, I had to make the pilgrimage to Candlestick Street, the venue for Rijn's late night musings. I went there on a hot August day, and I struggled to imagine the rain which soaked the medieval rooftops of the city. Amit and I wandered down the street, breathing in the warm summer air with a sense of nostalgia for Rijn's writing, and for how beautiful the art of writing can actually be. A truck was parked in the street, unloading furniture into someone's house, someone new to the street, someone with more stories to experience, but which may never be written. We rounded the corner into the main street towards Grand Sablon, a bohemian market nearby. We wondered if we had visited at the right time – perhaps we should have come at night, or in cooler weather.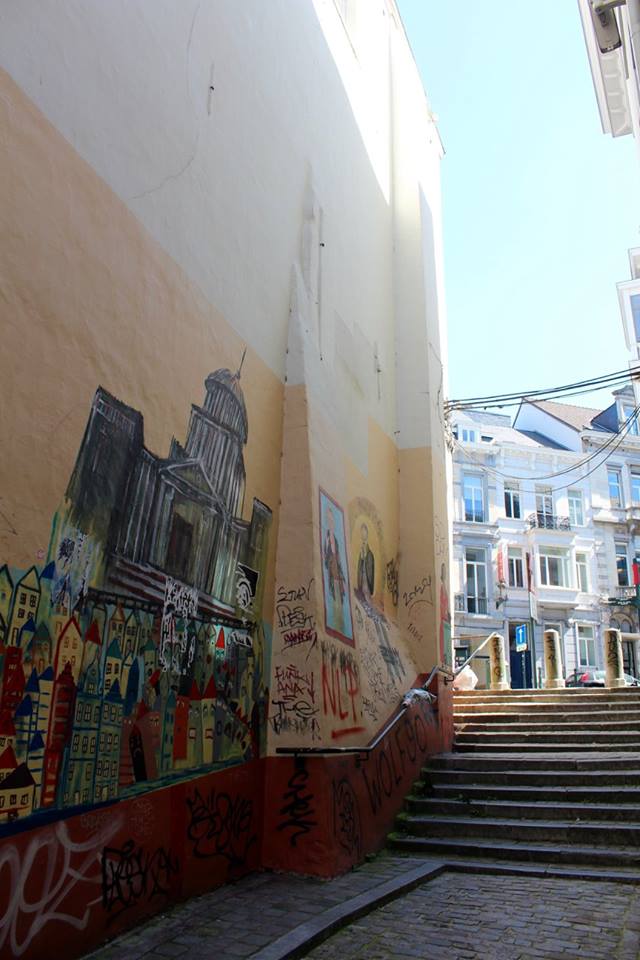 At the Grand Sablon people sat under a flawless blue canopy, sipping beer and making merry with friends, neighbours. Someone has had too much, and they stumble out of the beer garden, knocking over an empty bottle of black cherry beer in the process, the tinkling sound of glass on cobblestones piercing the incessant hum of humanity. It was almost poetic. And we started to understand.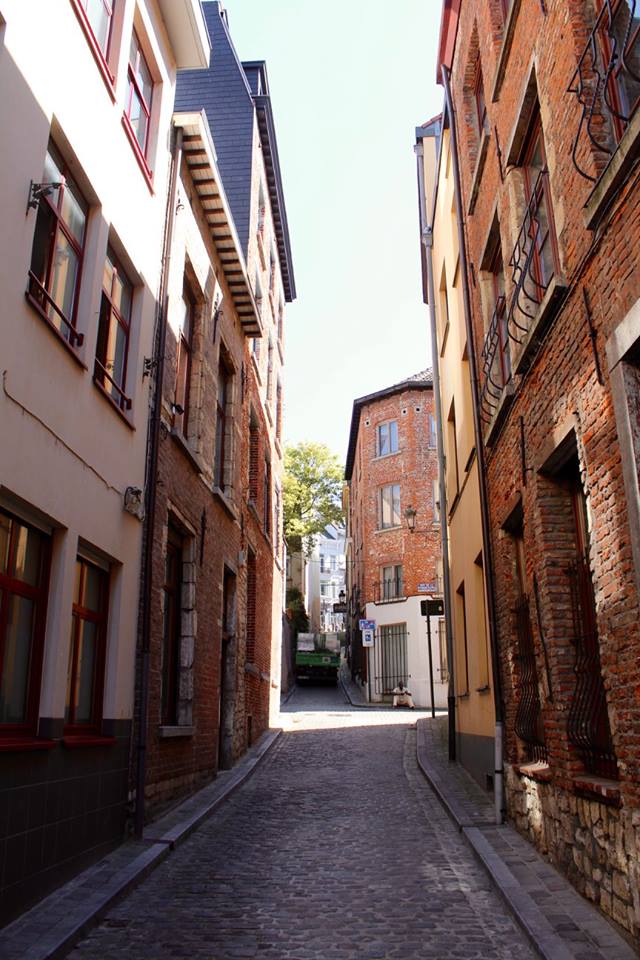 These stories belong to Candlestick Street… and to the love of writing.