Tim Blight
Book launch: Recipes for Ramadan
Ramadan is my favourite month of the year, and at just under two months away, it's approaching quickly. Far from being a difficult time of deprivation, Ramadan is a time to enjoy meals with loved ones, to make amends for the past year, and to start new things that I've been putting off for too long. It's a time to think, to ponder, and to be inspired.
Such is the inspiration of Ramadan that during the auspicious month two years ago I was inspired to compile a book of my favourite recipes from around the world. There would be 30 recipes from Asia, the Middle East and Australia, one for each day of the fast.
However some of my favourite dishes from around the world aren't meals at all; often they're snacks, drinks or desserts. This required the book to be made of 30 meals from around the world. And I wanted to show how these recipes flow back into my travel experiences, both during and outside of Ramadan, in 40 different countries around the world. I read somewhere once that to eat the food of a nation is to take in its geography, its culture, its history and its reality in one sensual act. This is perhaps no truer than for the countries I have visited, and for the meals taken during Ramadan.
What began to emerge was a recipe book that would also be a travel pictorial, and a spiritual introduction to the month of Ramadan. Recipes for Ramadan is the product of 10 months of listing, honing and compiling recipes, 2 months of intensive cooking and photography, and weeks of late nights spent formatting and editing. Special thanks at this point are due to my friends Ola and Mohammed Attar, without whose photography and editing skills the book would still be floundering on my computer desktop.
Recipes for Ramadan is a recipe book, a travel diary and a cultural introduction, all linked together by the thread of the Muslim holy month. In all, it is 65 recipes from the Subcontinent, the Middle East, Central Asia, South East Asia and the West, littered with travel and cultural reflections.
The images and insights dictate that Recipes for Ramadan is ideal as a hard copy, not an e-book. It makes the perfect gift for anyone with an interest in food, travel or Muslim culture. An ideal coffee table piece, its striking, eye-catching design intrigues and invites all to delve inside and discover what it's really all about. And the recipes included are all favourites, personally selected for their flavour, visual appeal and ease of preparation.
Recipes for Ramadan is a recipe book with a difference; recipes range from my mother's casserole from my childhood, through to easy Indian, Pakistani, Arabic and Persian classics. There are also loads of new flavours to discover; learn how to make the national dish of Afghanistan, a Kyrgyz noodle soup, Bedouin-style lamb with rice, and coconut and pandan pancakes in a snap.
Simply, Recipes for Ramadan is all you need to experience a month of feasting, a life of journeys, and a world of flavours without leaving your home. And it's available now, from Amazon.com, from $24.99*.
Click here to visit my online store, read more, and purchase your copy today.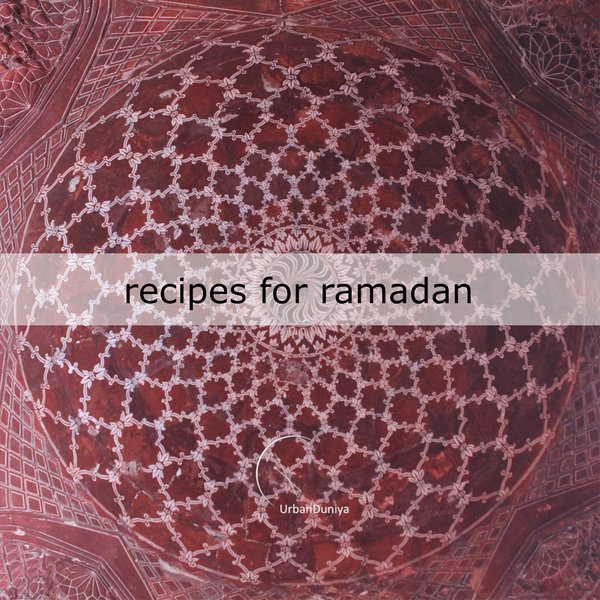 *Price is in USD and does not include postage and handling. Price may vary according to exchange rates fluctuation, currency variation and region/territory-specific pricing as dictated by Amazon.com and CreateSpace.