Tim Blight
Bishkek, Kyrgyzstan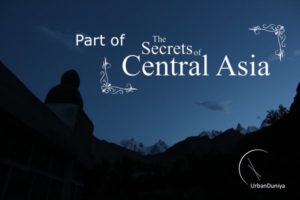 I had a few ideas of what a Central Asian capital might look like, but I never imagined it would look like this. The grand, leafy avenues are dotted with old Soviet soda-stream machines, fashion boutiques and stalls selling chewing gum, cups of tea and cans of beer.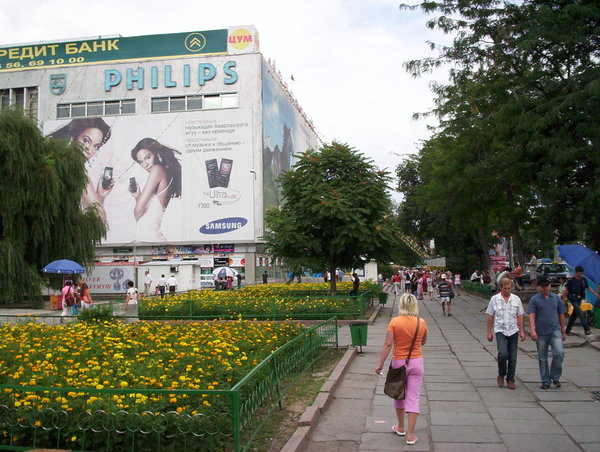 Bishkek, the capital of Kyrgyzstan, is one of the nicest places in Central Asia during the pleasantly warm summer months. Kyrgyzstan, an independent nation since 1991, is one of the most progressive, stable and prosperous of the ex-Soviet "stans".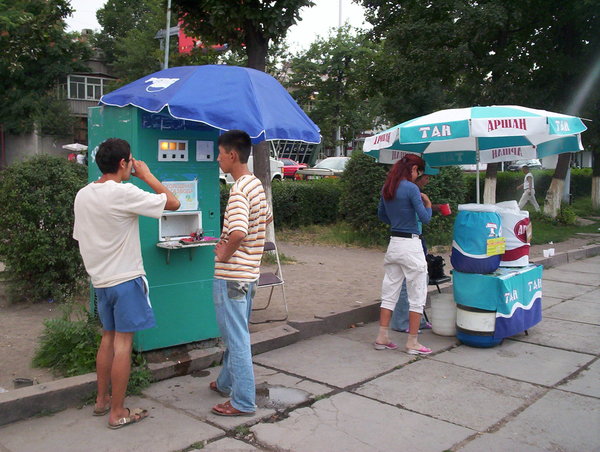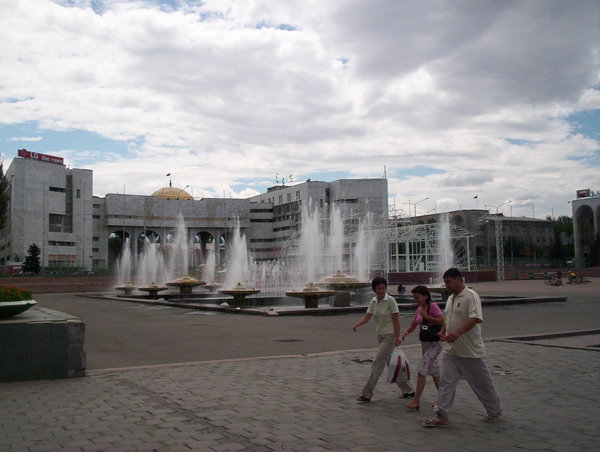 The relaxed streets are punctuated only by Ala-Too Square, a huge exercise in Soviet architecture which (depends on your approach) has either ruined or created the city centre. Soviet architecture is undeniably grand, sometimes spectacular but never beautiful.
Ala-Too Square is very huge, very severe and very imposing. I know I am not exactly selling this place, but it is amazing in a dramatic, watch-and-stroll-around-for-hours kind of way.
The square can be stunning, especially if you visit at sunset like I did. Standing back, a dark band of storm clouds had just rolled down off the mountains behind the city. This had the effect of the sky being menacingly dark, but the sun casting long rays across the plaza, turning it a golden-peach colour.
Even in the peak of summer, the still snow-capped mountains were bathed in this light, creating a breathtaking contrast between the harshness of nature, the harshness of the square and the soft glow of the warm setting sun.
Here I was 'adopted' by some locals women who showed me around the city centre. Later, back at Ala-Too Square the flag was lowered in a ceremony featuring highly disciplined soldiers and sword wielding Kyrgyz guards. To top it all off, the national anthem was blasted out of the stereo of a hotted-up Fiat, which as I later discovered belonged to one of the highly disciplined guards' relatives – he gave him a ride home from the ceremony once the officialdom had finished. This time he was blasting Russian pop from the stereo; who said the military don't know how to have fun?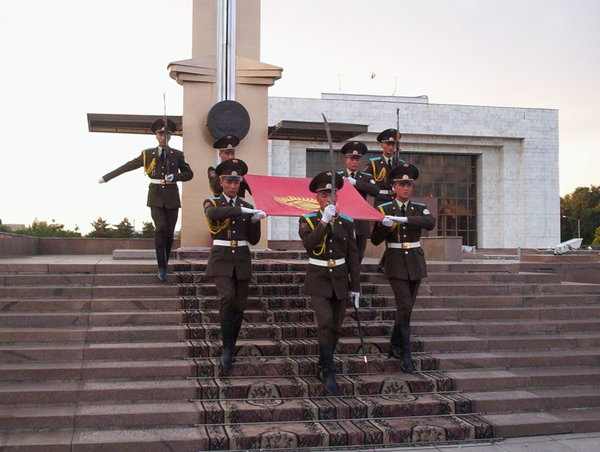 Bishkek is, quite simply, Central Asia's loveliest capital city; the tree-lined streets, grand (if staid) Soviet buildings, and the relaxed, languid pace of life makes it a treat to visit, either as a tourist or on business.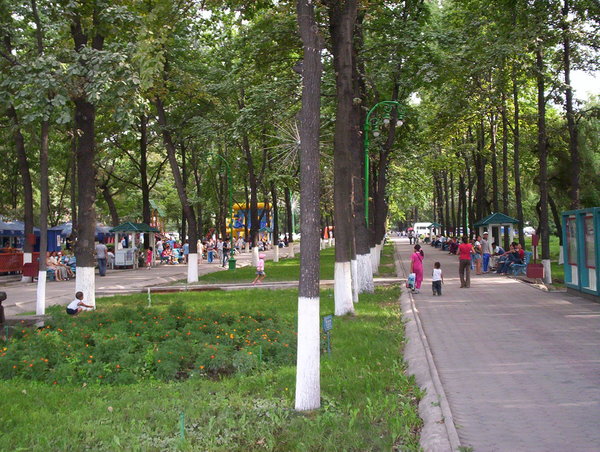 In my next post this weekend we'll meet some of the people of Bishkek, and get under the skin of my favourite Central Asian city.
What's your favourite world capital? Have you ever been to Bishkek? Comment below!