Urban Duniya
Almaty; the perfect base for a Central Asian adventure!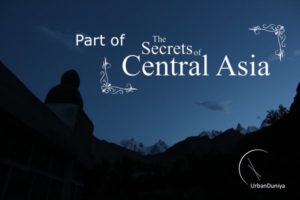 Today's guest post is from Andrew Boland of Andy's World Journeys! In uncovering the Secrets of Central Asia, I needed to cover a few places that I hadn't visited myself. One of them was Almaty, Kazakhstan's largest city, and I was lucky the Andy hadn't just been there, but was a bit of a fan of the place!
Almaty is the second biggest city in Central Asia behind Uzbekistan's Tashkent, and the former capital of Kazakhstan. Today the capital is now located somewhere in the middle of nowhere in the renamed 'Astana', formerly 'Aktobe'. The new city is modern and strange and a rival for others in a similar vein such as Ashgabat. Almaty on the other hand is a surprisingly pleasant city.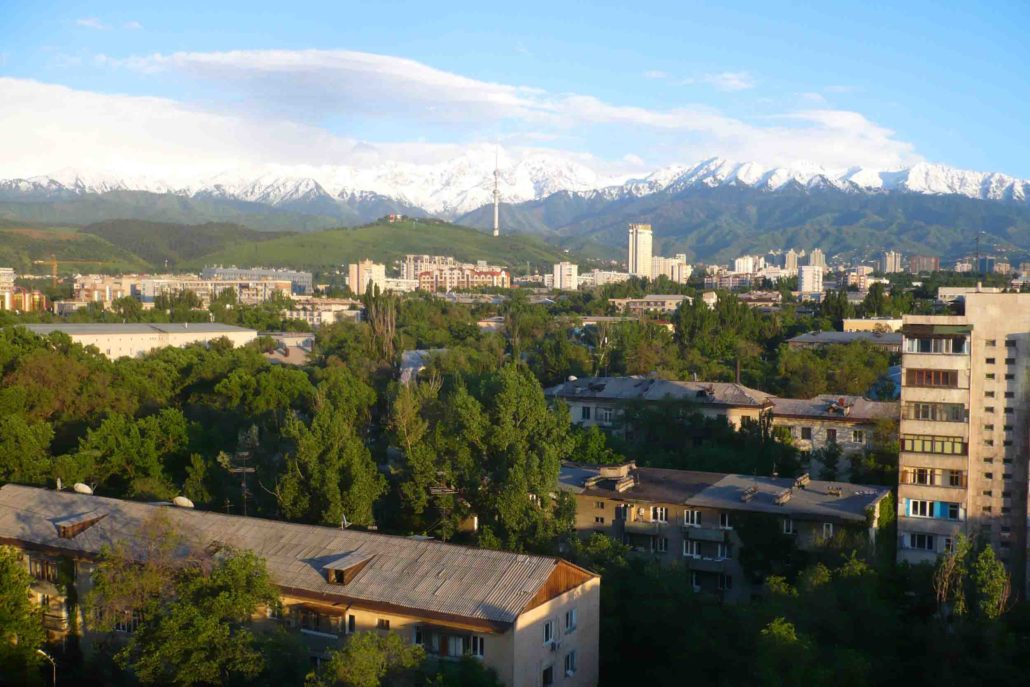 If you're looking for a base in Central Asia, then Almaty is probably the perfect city. It has the embassies for a start, despite not being the capital. I got my Uzbekistan and Kyrgyzstan visas there, and I got my invitations also in Almaty.
Almaty is close to the Kyrgyz border, and including the crossing you can get to Bishkek in three hours or less. But it's not just convenience which makes Almaty a worthwhile destination. Surrounded by beautiful mountains, but filled with culture, Almaty is a great city in its own right.
I write this post having visited Almaty six years ago now. It doesn't feel that long, but it was indeed 2011 when I flew in from China. Only Tashkent has better air connections to the rest of the world in Central Asia, although the airport is not something that will impress you, flying in you'll probably be surprised that it's so small.
But then Almaty is a city with less than a million and a half people, so perhaps it's no surprise that it's dwarfed by the airport in China's gateway to Central Asia, Urumqi. But for me, this is a really comfortable sized city.
Almaty is surrounded by beautiful mountains, and there is plenty of skiing on offer if you go in the winter months. So I advise visitors to start by taking the cable car/gondola up to the top of Kok Tobe. There you'll get a great view of the city and the surrounding mountains, but you'll also get to pose with a statue of the Beatles and see a few birds (in cages).
Medeu is an alpine area where you'll find beautiful views and plenty of fresh air in the summer, a giant ice rink which I think was used for the Asian Winter Games or something like that, and beautiful hills to hike around. In the winter it's great for skiing and winter sports.
You'll find there are some nice parks around town. Artists sell their wares, there are statues and fountains – Central Asian cities are very big on fountains I found.
It's hard to go past Panfilov Park as a great park in Almaty. Inside there is the Ascension Cathedral, a stunningly beautiful Orthodox Cathedral. There is also an amazing Soviet statue of the 28 guards of Panfilov.
As for museums, the Central State Museum has a fair bit to see even if it is still quite musty and dusty. For something different, try the Museum of Folk Instruments. Not only will you get a good look at a bunch of interesting and unusual mostly stringed instruments, but they often put on a performance for the visitors. When I was there it went for a good twenty-thirty minutes and the lady played a variety of instruments. I was there with one other person, so the mini-concert was just for our benefit.
Finally, tickets are cheap at Abay's Theatre. I went out for an evening of dance. It was a great night out, good quality music and performance.
So, Almaty. It's a great city and one I recommend visiting! Thanks for reading!
Like what you see? Follow Andy here;
Andrew's blog – https://andysworldjourneys.com
Twitter – @worldjourneys75
Facebook – Andy's World Journeys