Tim Blight
Abu Dhabi
Abu Dhabi is the capital of the United Arab Emirates. As the largest of seven emirates (kingdoms) by size, it has a lion's share of the nation's oil wealth. For those who have been to Dubai (like myself), the logical thing to do is to make the comparison between the two – but perhaps to do that is to miss the point of Abu Dhabi, because it's very different to that "Las Vegas of the Middle East"
To start my transit in Abu Dhabi, I exited the airport and headed directly for the city centre. I was advised to alight from the public bus at Electra Park – like Electra Complex, I assumed, only with more shrubbery? As it turns out I was wrong on both counts – neither floral tributes nor penis envy at this industrial park. However it was the perfect place to start exploring downtown Abu Dhabi on foot. It was June, and it was hot – very hot.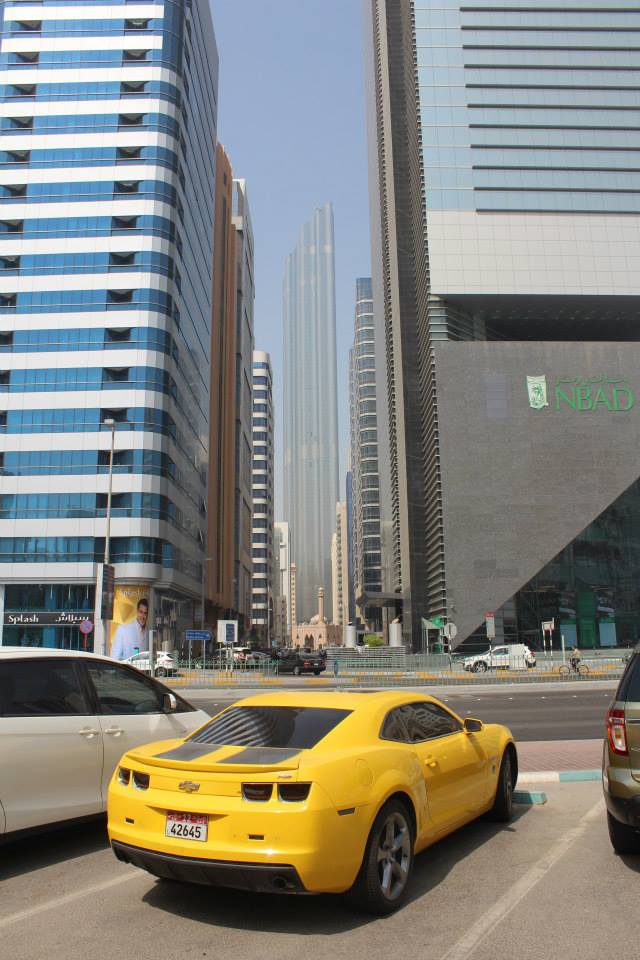 I made it as far as the deserted beach by the time I started to get sunburnt. The corniche (waterfront esplanade) would have been quite nice had it not been the start of the hot Middle Eastern summer.
Having decided that it was time to spend some cash on a taxi, I went to the soaring Etihad towers, the three towers featured in the Hollywood blockbuster Fast and Furious 7. Across the road is the incredible Emirates Palace, an epic Kempinski hotel which rates itself as "beyond 5 star", and like much of the UAE's exclusive locations, is completely sequestered away from the prying eyes of aam admis (laymen) like me.
Other iconic architecture in Abu Dhabi includes the bizarre Hyatt Capital Gate.
There are a handful of other things to do in Abu Dhabi; Ferrari World and Yas Waterpark among them, but travelling alone, that wasn't really on the agenda. I instead headed to Yas Mall, on the doorstep of the theme parks, and quite simply huge.
Finally it was back to Abu Dhabi's International Airport, which is currently in the process of being upgraded and rebuilt, and will probably be great when it's done. Until then, unfortunately, we still have to deal with Terminal 1 which the brochures describe as iconic, but I'll just let the picture tell the story;

Dropped acid? I think I landed in Ziggy Stardust's brain, circa 1972. And it smells – like old fried food, drying paint smell and an ever so slight yet distinctive fragrance of stale sweat and nicotine. At least it's memorable. In the meanwhile, we have this rather impressive new air traffic control tower to look at.
A piece of nouveau grandeur in the middle of the desert wasteland, and I admired it from a distance – in many ways it was representative of my whole time spent in Abu Dhabi.
The one major attraction I haven't included here is the truly spectacular Sheikh Zayed Grand Mosque, which I feel warrants a post of its own, at a later date.
Have you been to Abu Dhabi? What did you think of it?