UrbanDuniya is an online journal featuring travel, independent and alternative reviews and discussion, and photography. We are based in four major cities across Australia and the Indian subcontinent, and through our travels are citizens of the world! UrbanDuniya was founded on values of community, quality and integrity, and offers a world of good living, great writing and striking photography..
Urban denotes a local approach, seeking the best that our cities' personalities have to offer. Duniya is an Arabic word for 'world', which also appears in Urdu, Hindi, Punjabi and at least eight other languages across Asia. It refers to the modern reality of global interaction, in which our lives and experiences are shared worldwide.
People
Tim Blight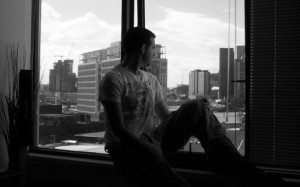 Tim is a writer, traveller and experienced teacher from Sydney. After eighteen months freelancing in Chennai he decided that writing, as opposed to reporting, was for him. He currently splits his time between Melbourne and Lahore.
Cez Krol
We would like to thank Cez Krol (bloginstallations.com, etramping.com) for the behind-the-scenes work building a home for UrbanDuniya. Without Cez's invaluable technical know-how none of this would have been possible.
Cities
Melbourne
A city of laneways and artworks, Melbourne is as fickle as her weather. It is a thoughtful, multicultural place of music, espresso, parks and galleries.
Lahore
A city of mosques and monuments, Lahore is drenched in a history which spans over 1000 years. It is a colourful cultural capital of universities, poetry, festivals and chai.
Sydney
A city of beaches and iconic landmarks, Sydney is Australia's face to the world. It is a brash economic hub of business, harbours, skyscrapers and suburbs.
Chennai
A city of temples and urban villages, Chennai is the centre of the Tamil-speaking world. It is a playful coastal metropolis of rickshaws, artisans, ports and idli-sambhar.