Tim Blight
A day trip to Charna Island from Karachi
I have to admit I did a double take when I first heard about scuba diving in Pakistan. Sure, I knew Pakistan had a lot to offer, but marine sports wasn't something that sprang to mind. Nowadays social media plays a large part in making travel destinations seem alluring, and this was no different; through 2015 and 2016 the steady trickle of pictures from a nondescript island in the Arabian Sea found its way into my news feed. So while I was in Karachi researching my latest book, the second addition of Pakistan Traveller, I knew I needed to visit.
I've made no secret of the fact that I love the seaside, but would the beach in Pakistan be different to what I knew? I was travelling with chota bhai Moazam, and he was excited to even see the ocean; Lahoris don't take the sea for granted like most Australians do. We got in touch with Abdul Razzaq of Sportsdivers via Facebook – they seemed to be offering the cheapest rates to get to Charna Island from Karachi for a day of sun, sea and snorkelling.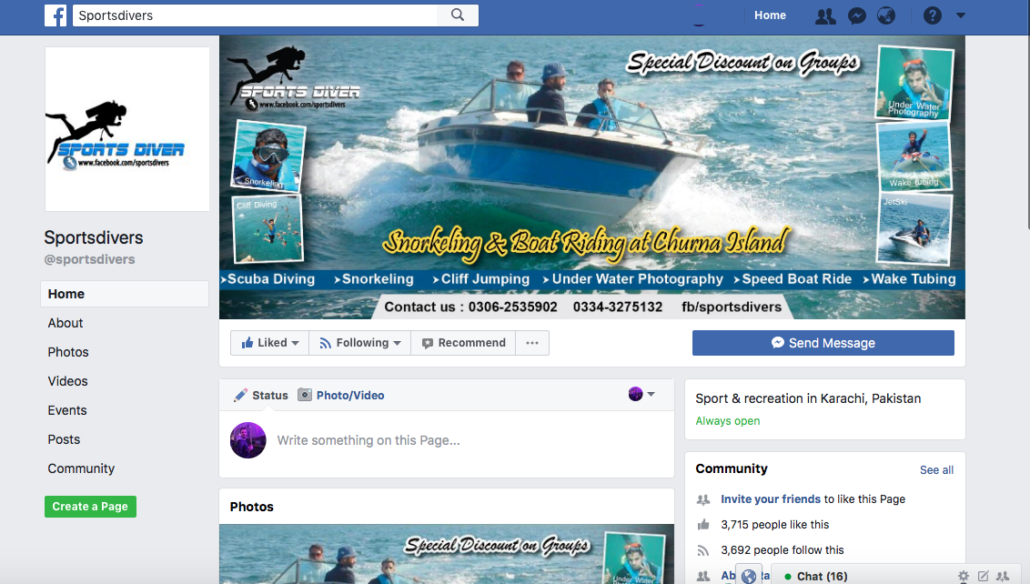 I was initially hesitant to go with the cheapest option; were they "no frills" cheap? Or more like "no standards" cheap? Thankfully they turned out to be the former; and there's nothing wrong with that. I'm normally not one to take tours, but with Charna Island you really have little choice. Buses to Mubarak Village or Sunhera Beach are infrequent, while there is no public transport from the beaches to the island – unless you have your own boat, you'd have to try to hitch a ride with some local fishermen (not recommended – they rarely fish at Charna anyway).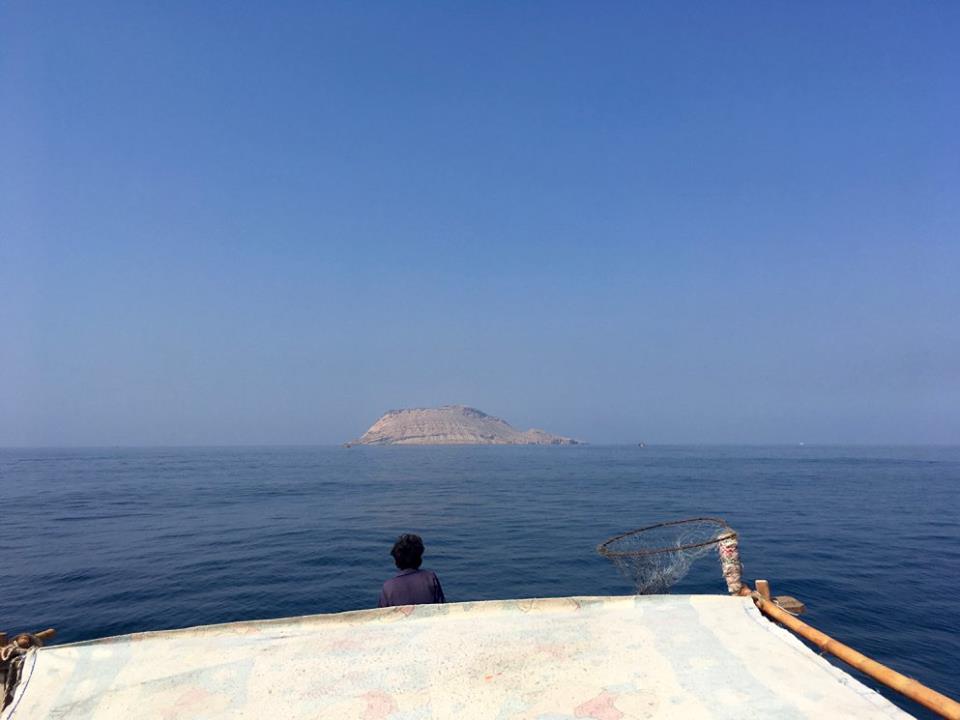 We met the friendly, intrepid Abdul Razzaq and his van-full of eager daytrippers at Chowrangi Flyover in East Central Karachi. He had picked them all up at various suburban locations; we were staying in distant Saddar, so we made the trip to meet them enroute. An hour later we were at Sunhera Beach and donning life vests (compulsory) before piling into a slender, low-powered boat headed for the island. The crossing took about 45 minutes, and was smooth sailing; the Arabian Sea is not known for its rough waters, but the breakfast included in the tour (eaten on the bus) was a light one, "just in case", according to Razzaq.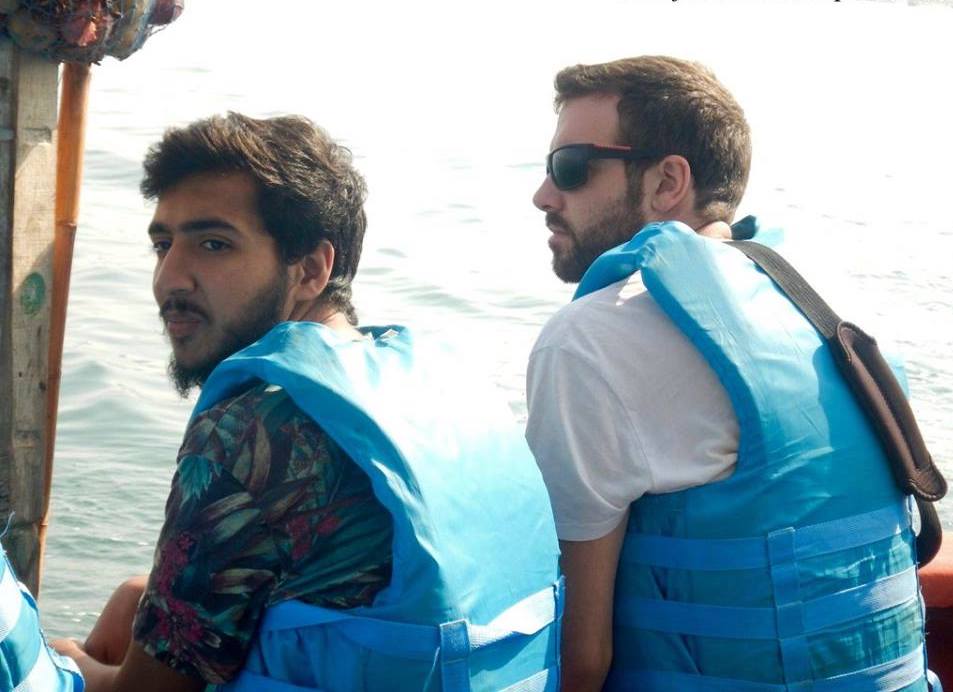 Charna Island is an ex-Pakistan naval ground which I'm told is still occasionally used for exercises. The rest of the time it is open for public recreational use. It's a large, barren, rocky mass, just over half a kilometre long, approximately ten kilometres off the coastline. As we approached the island it became clear that we wouldn't be able to land; the island doesn't have shoreline, rather rocky escarpments which sharply give way to the clear seawater.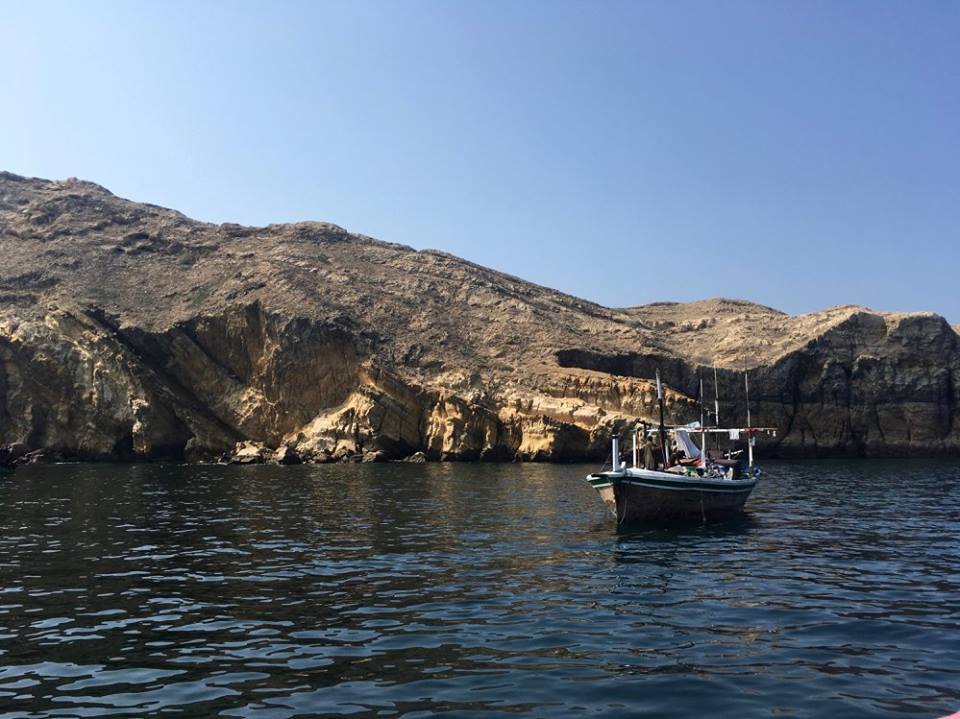 We dropped anchor about fifty metres from the edge of the cliff, then Razzaq distributed snorkels and masks, before giving us a crash course in snorkelling. Some on the boat (including myself) had been snorkelling before, so we were allowed to jump in as we liked, but he asked the first timers to enter the water one at a time, so he could adjust their masks as required.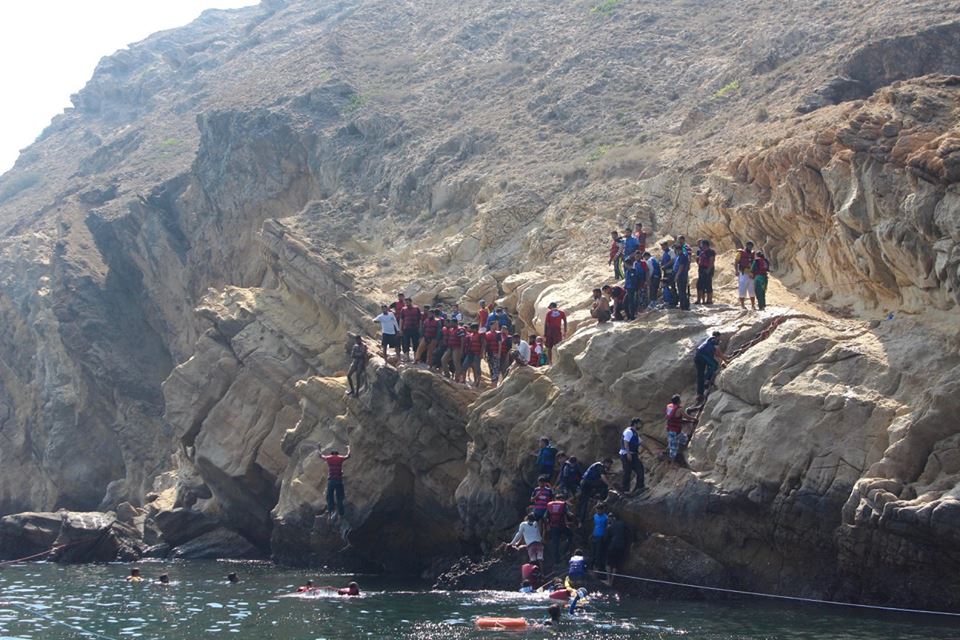 Once we were all in the water and were getting used to breathing with our faces below the surface, it was time to swim to the base of the cliff. It was possible to climb a small ridge along the cliff to ascend the island. From one spot at the top of the cliff, people were jumping into the water three stories below. We lined up, and Razzaq took our pictures before we jumped. It was a long way down, but I tried not to think about it – a fleeting moment of madness but it went quickly – what a thrill! Before I knew it I was back in the calm, clear, soothing waters below.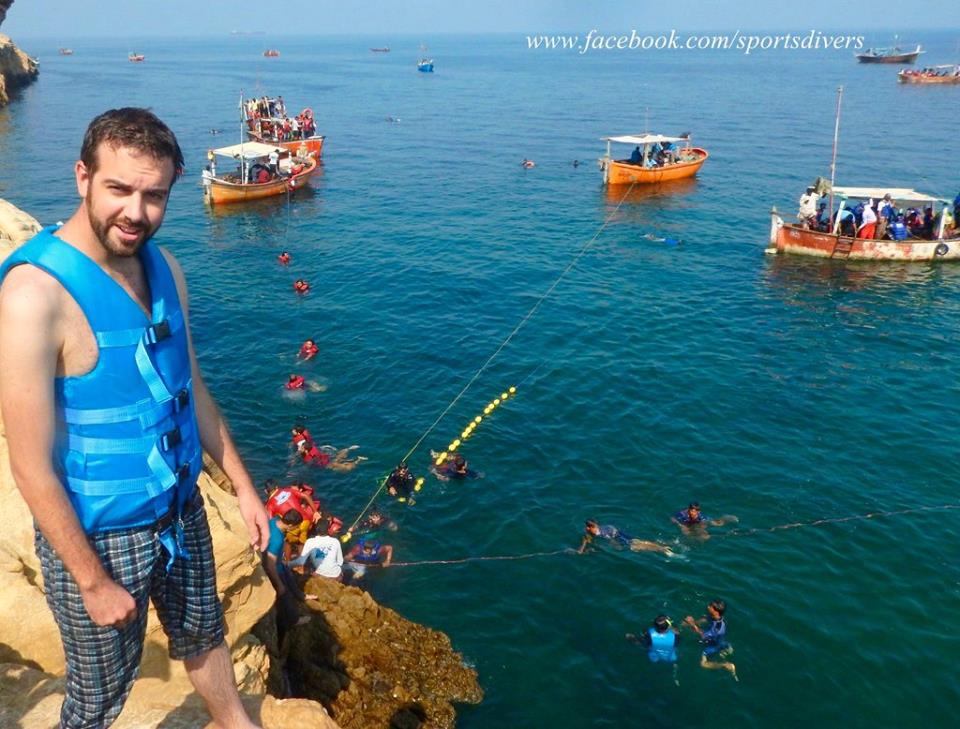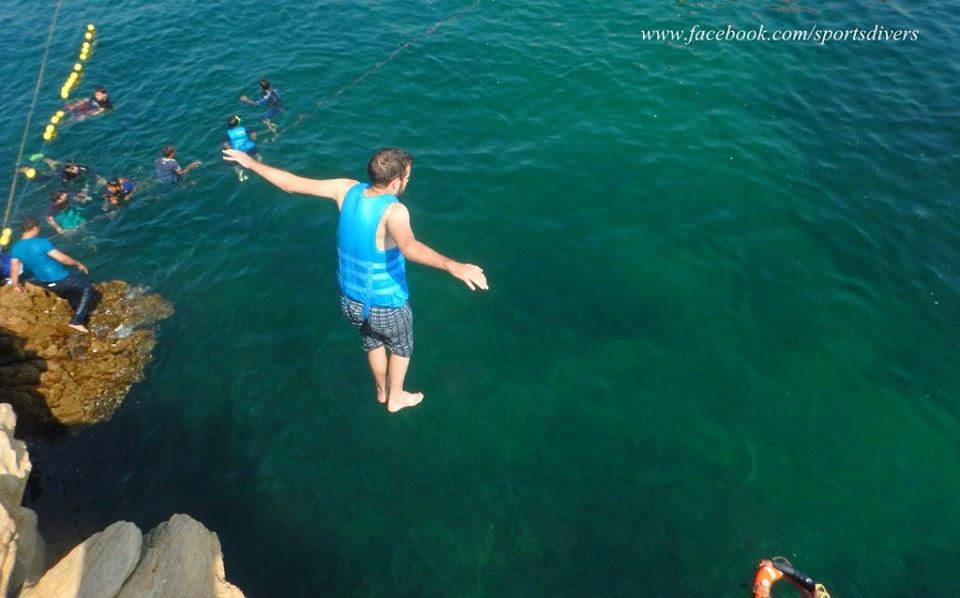 At the bottom, it was time to get our photos taken underwater – another part of the package. One of Razzaq's helpers pushed us down under the water one by one, against the buoyancy of our life vests, while Razzaq snapped away with his waterproof camera.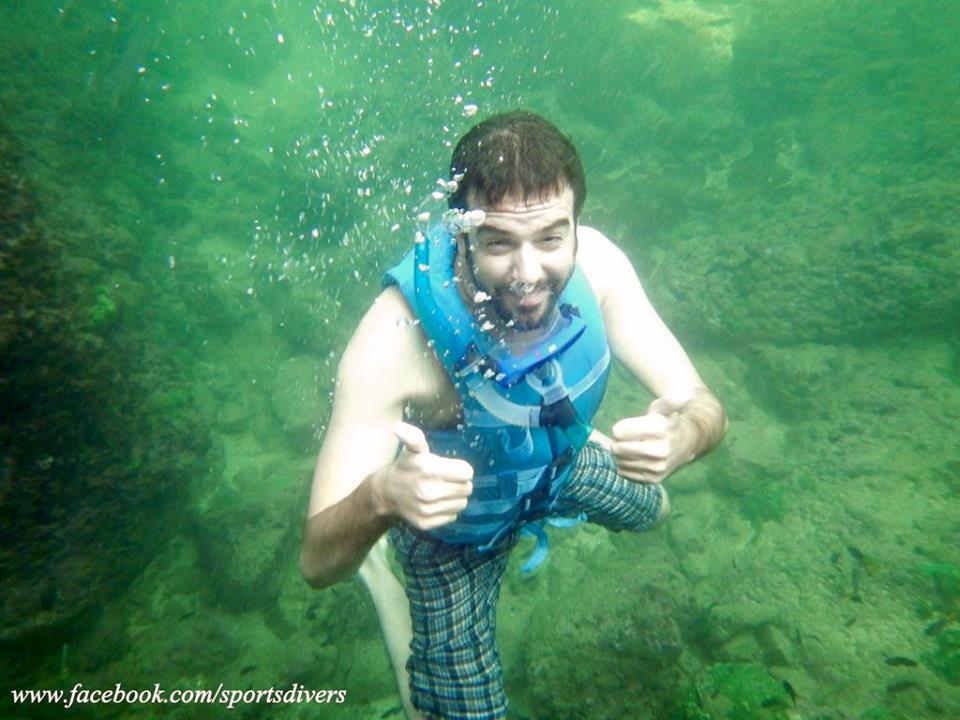 We swam back to the boat, climbed aboard, and we scooted around to the northern side of the island where we pulled up at a sheltered cove. Everyone on the boat had signed up for the basic package, which did not include scuba diving, so instead Razzaq did a short scuba demonstration before allowing us to snorkel around the cove. Moazam and I swam towards the rocks, spotting fish in colour blue, green and yellow, before climbing up towards a cave in the cliff. In the mean time, Razzaq organised for some of the ladies in the group to swim and snorkel privately on the other side of the boat.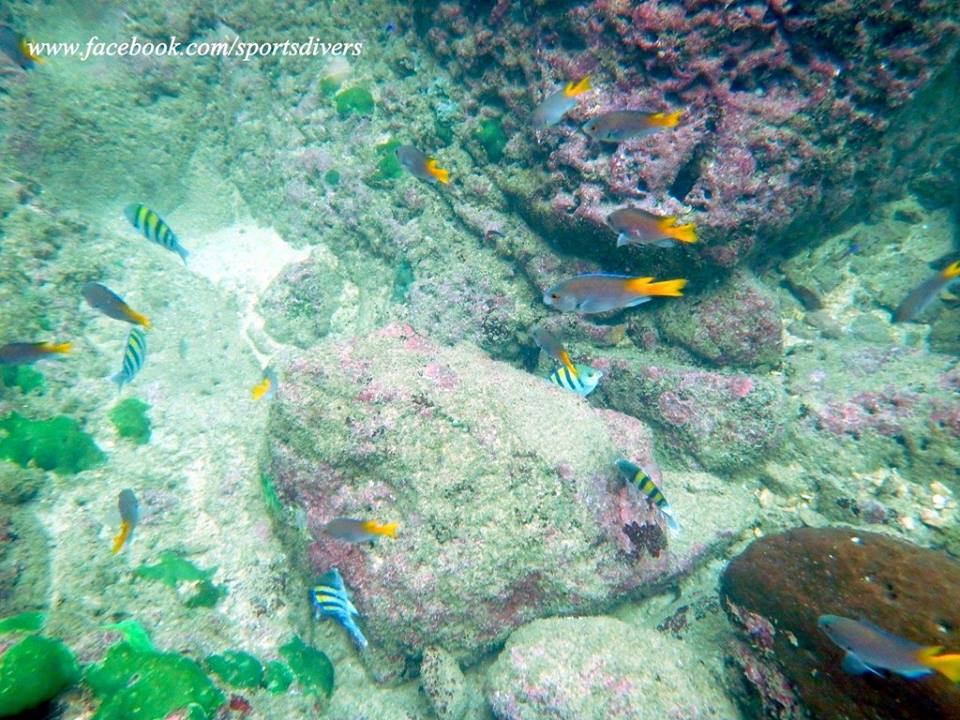 By now it was early afternoon, and we were starting to get hungry. With everyone aboard the boat we headed back to Sunhera Beach for lunch. After arriving we took our place under one of the beach huts and were served chicken biryani. Meanwhile, down on the sand a fishing competition was concluding – the day's haul was being weighed and winners announced. Optional extras at the beach included jet skiing in the Hub River shallows, wake tubing, or a short speedboat ride. A few took part, while Moazam and I remained on dry land and snapped pictures as the sun shimmered its way towards the horizon.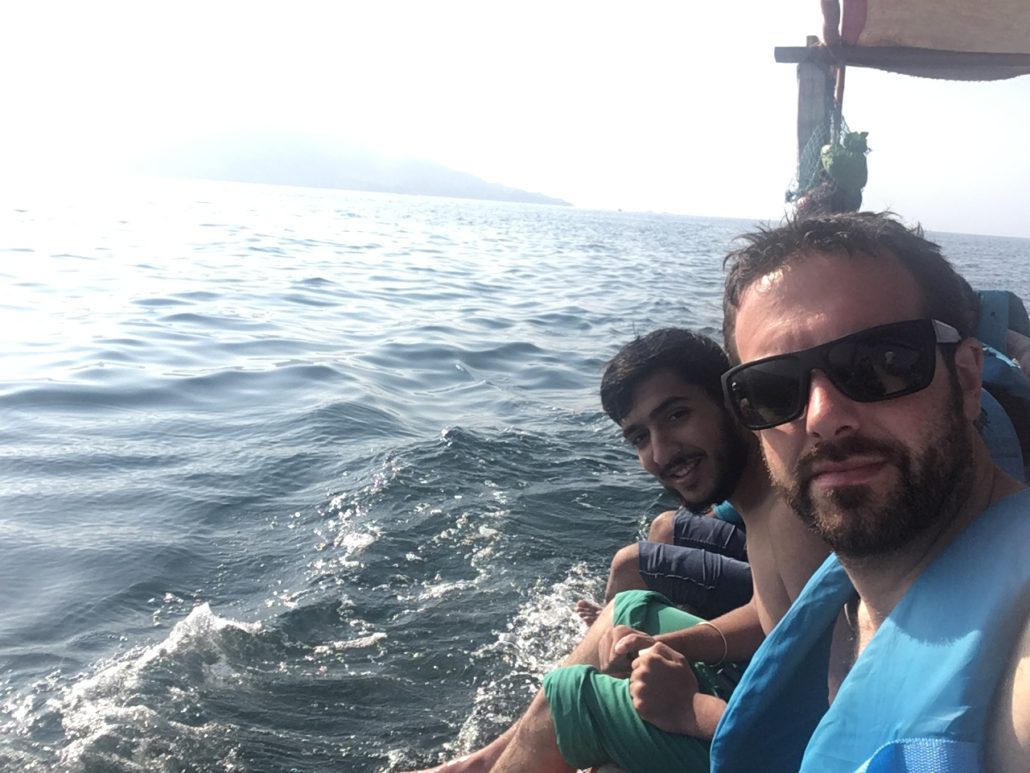 On the way back Razzaq, Moazam and I got chatting, and through the conversation I finally understood how Sportsdivers works. Razzaq, a Karachiite, is simply passionate about the ocean and marine sport, and he wants to share that with as many people as possible, at as low a price as possible – no fuss, no corners cut. Just plain, honest, back-to-basics fun in the sun. And as such, he and his company are possibly the best way to visit the ocean in Pakistan.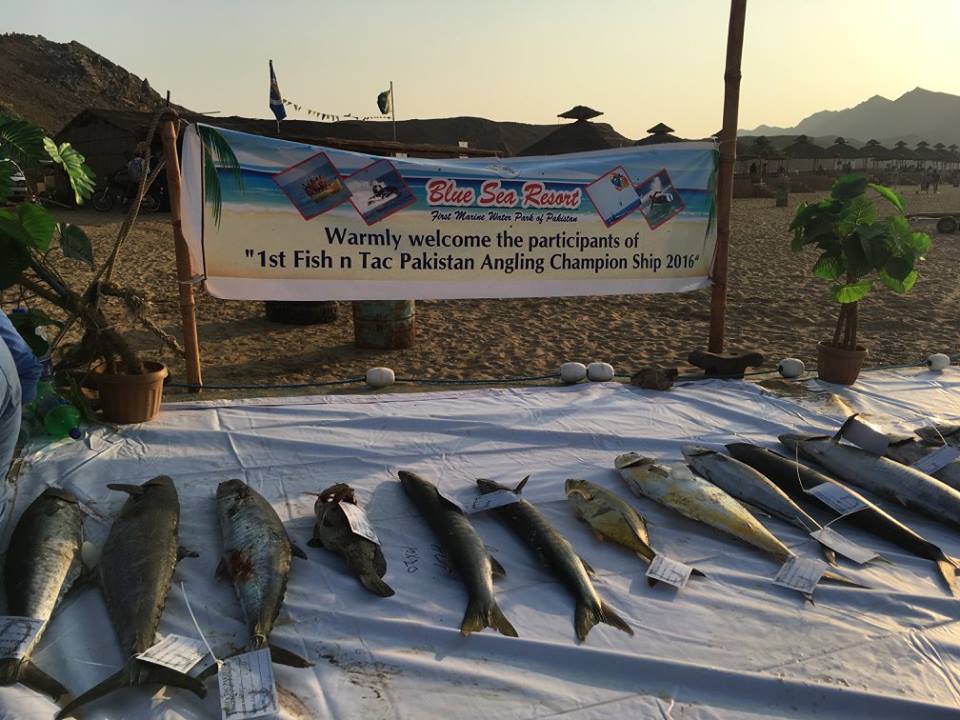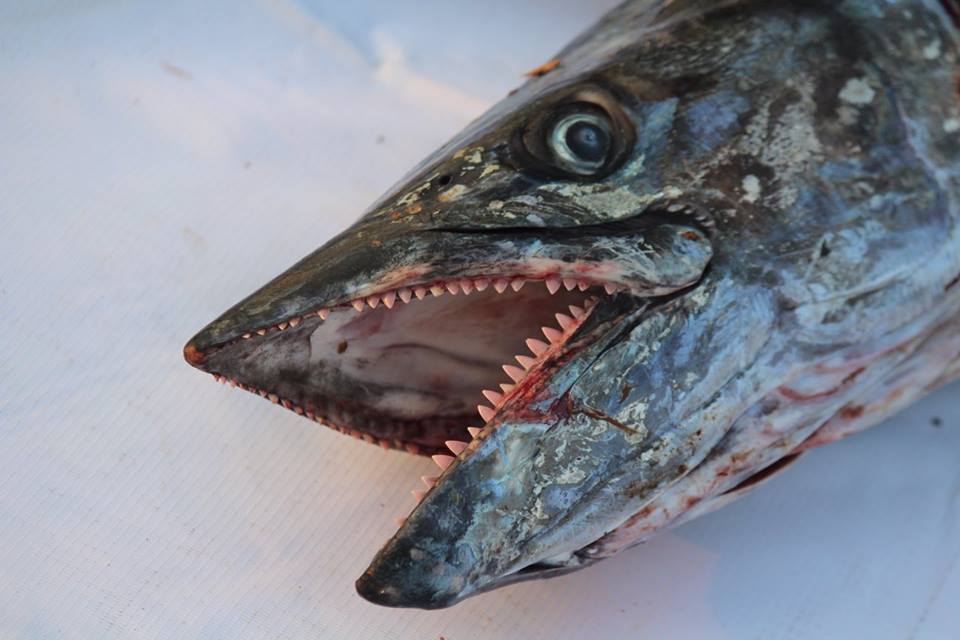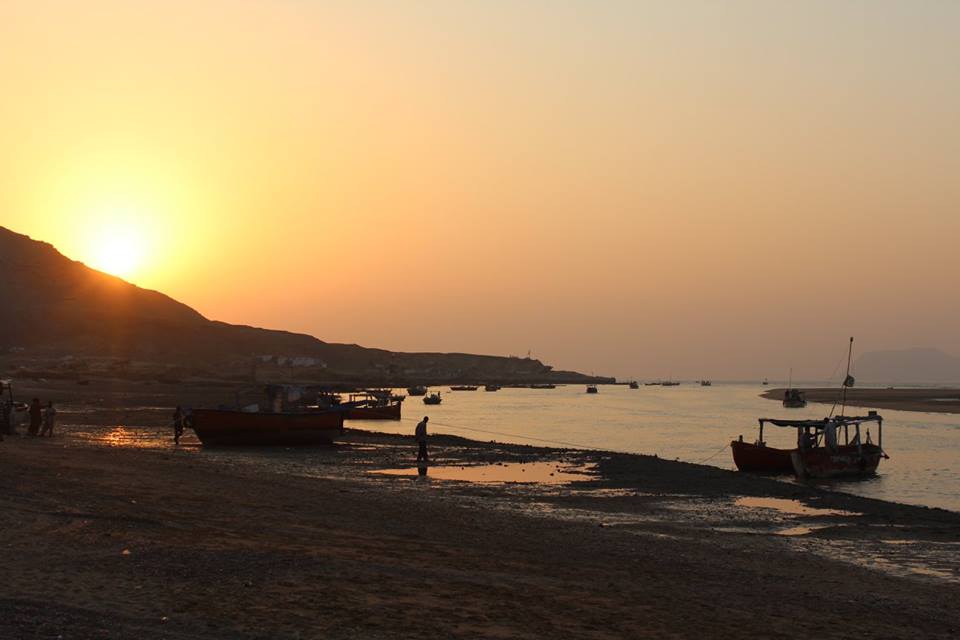 Day trip to Charna Island with Sportsdivers
7:30am – 6pm
Usually operates at weekends, limited places; check Sportsdivers on Facebook for upcoming trips.
Cost: Rs. 1,800 per person
includes;
return air conditioned minibus transfers from Karachi to Sunhera Beach
return boat trip to Charna Island
cliff diving
snorkelling
underwater photography
light breakfast snack
biryani lunch
all equipment rental and safety instructions
All are welcome – considering this is Pakistan, women can be catered for (as mentioned above) if they do not wish to swim with the group.
Optional extras:
Scuba diving (extra Rs. 1,700 per person, equipment hire included, training not included)
Jet ski ride (extra Rs. 500 per person)
Speed boat ride (extra Rs. 500 per person)
Wake tubing (extra Rs. 500 per person)
Have you been snorkelling before? Where did you go? Comment below!