Tim Blight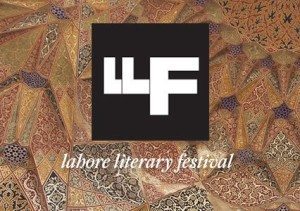 The 2014 Lahore Literary Festival begins today, featuring a three day meeting of minds at the Alhamra Arts Centre on Mall Road.
Across the weekend, topics will be discussed such as the cultural conundrum between Pakistan and India, education in contemporary Pakistan, and women in modern Asian society.
Several books are to be launched, including Bangladeshi author K. Anis Ahmed's The World in My Hands, and acclaimed Pakistani author Uzma Aslam Khan's Thinner Than Skin.
Writer Ahmed Rashid will be present on Sunday, discussing the topic "War on Culture" with New York Review senior editor Hugh Eakin, associate professor at India's Jawaharlal Nehru University Naman Ahuja, Indian author Vikram Seth and BBC journalist Mishal Husain.
In its second year, the Lahore Literary Festival, or LLF, claims to "explore the dialogue and interface between literature and the arts that shape our cultural, social, economic, and political frameworks." LLF's website notes that Lahore is a preeminent city for "giving birth to new ideas, poetry and prose, manifestos and movements", and calls our metropolis "a vital node for Pakistani culture and a befitting site for a literary festival." Each year it attracts a stream of speakers from across the subcontinent and around the world.
For more information about the program for this year's Lahore Literary Festival, go to the website.